Metro Bank's Ashford store is collecting Easter egg donations to help support the The Beehive Ashford as part of its Easter appeal.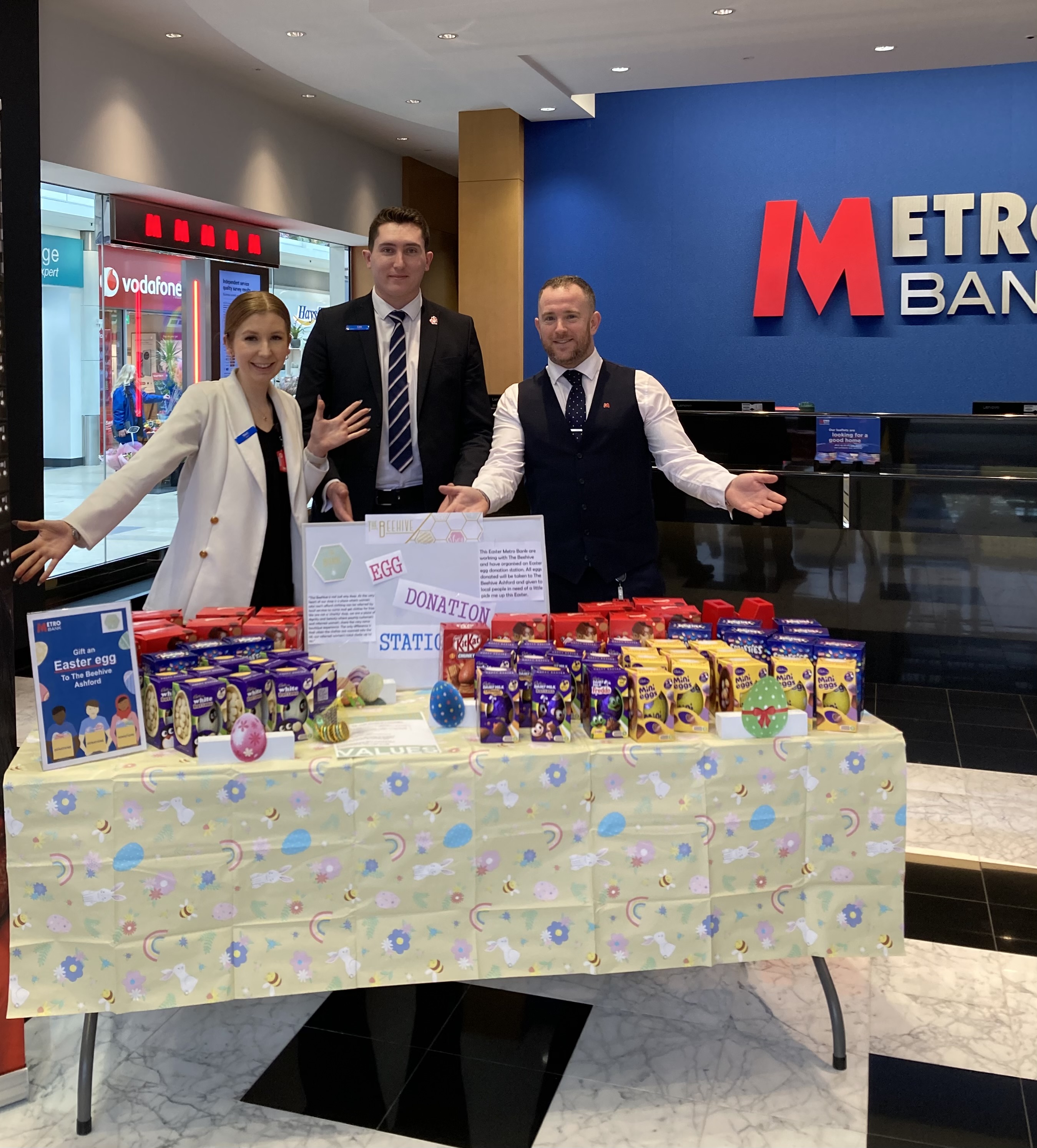 The Beehive is a shop and a cafe, all rolled into one, both for the general public and for women who need support. They also have a Beehive Hub which offers workshops from a public speaking to body confidence.
Ashford residents and businesses can donate any size Easter egg at its High Street store.
"As a community bank we want to support all the fantastic work The Beehive does to help women," explains Ashford Metro Bank Store Manager, Daniel Shade. "Thanks to generous donors we already collected 60 eggs, but would love to collect over 100 for the charity and we will be collecting in store right up until April 3."
All donations are welcome at Metro Bank's Ashford store is located at 95 High Street, Ashford TN24 8SA. The store is open Monday – Saturday: 8.30am - 6pm. Sunday: 11am - 5pm. Ashford Metro Bank is also part of the Safe Space scheme – the store is available to anyone experiencing, or at risk of domestic abuse, providing the opportunity to safely call a helpline, support service or loved one.