Metro Bank Colleagues Help Prepare School for New School Year
Metro Bank, the community bank, gives every colleague a Day to Amaze – essentially a paid day off to support a local charity or good cause. Forty colleagues from Metro Bank's finance team chose to use their Day to Amaze as volunteers for Rotherfield Primary School – a mixed community school providing quality education to children in North London.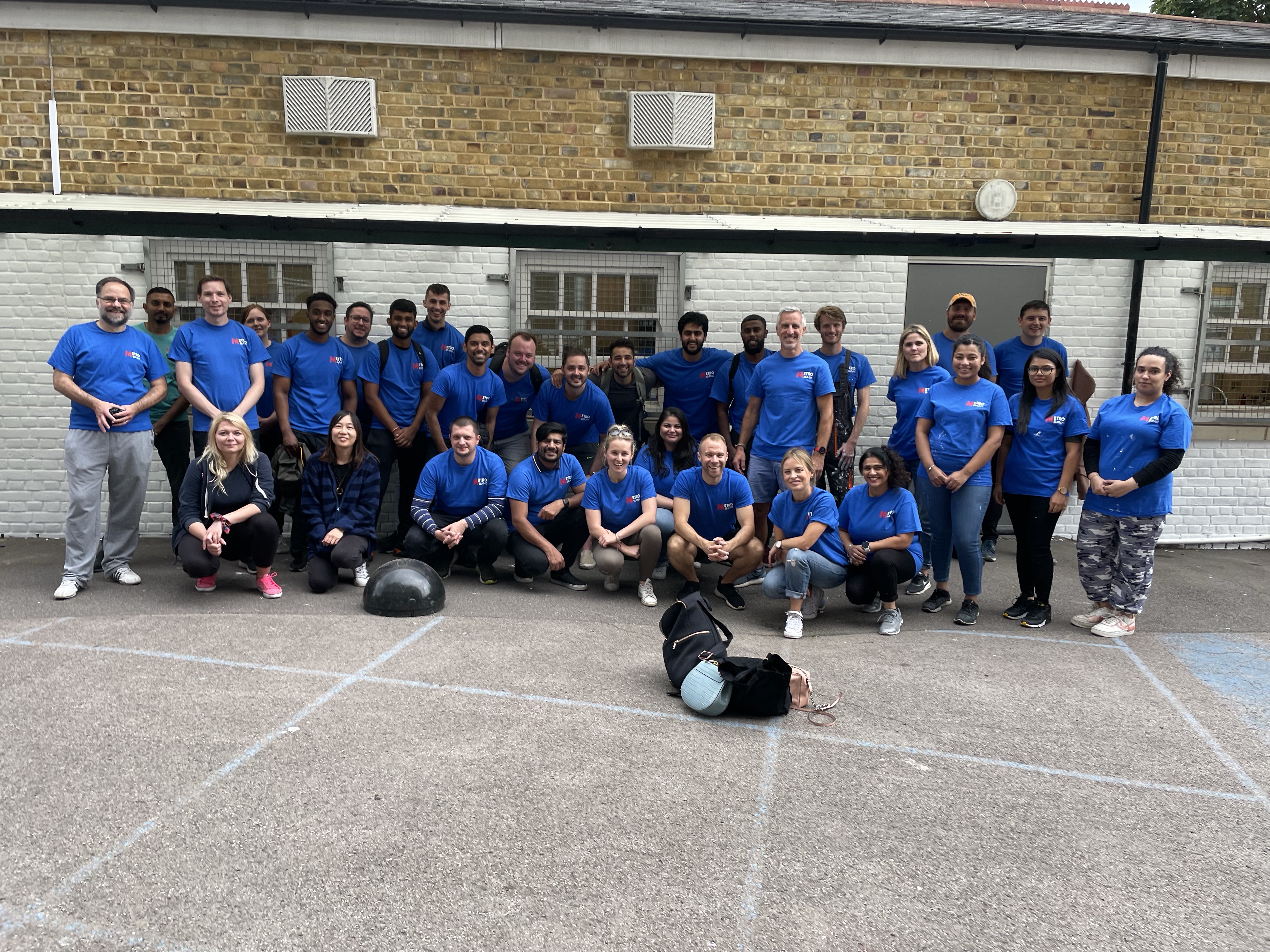 In preparation for the school's autumn term, Metro Bank colleagues donated their time painting the dining hall, as well as tidying up the school garden and playground.
"We love using our Days to Amaze to support our local community," explains David Sawer, Head of Technical Accounting and Financial Advisory at Metro Bank. "We thoroughly enjoyed our day at Rotherfield. Everyone was so friendly, we were proud of everything we managed to achieve and how the garden and playground were transformed by the end of our visit. We hope that the children enjoy our work and we wish both the children and staff a great start to the new term."
During school term, Metro Bank offers free financial education workshops to school children called Money Zone.
Money Zone is a series of financial education lessons that Metro Bank offers to school children – either virtually or in store. Money Zone comprises of four sessions – budgeting, saving, banking and the last session which takes place in store giving the children a behind the scenes look at the Bank including a visit to the vault and the chance to try the Magic Money Machine. Metro Bank has delivered its Money Zone programme to over 250,000 children.
Any schools or groups interested in Money Zone can contact their local Metro Bank store for more information.