Metro Bank, the community bank, gives every colleague a Day to Amaze – essentially a paid day off to support a local charity or good cause. Colleagues from Metro Bank's Basingstoke store chose to use their Day to Amaze as volunteers for Age Concern Hampshire – a charity passionate about supporting older people across Hampshire.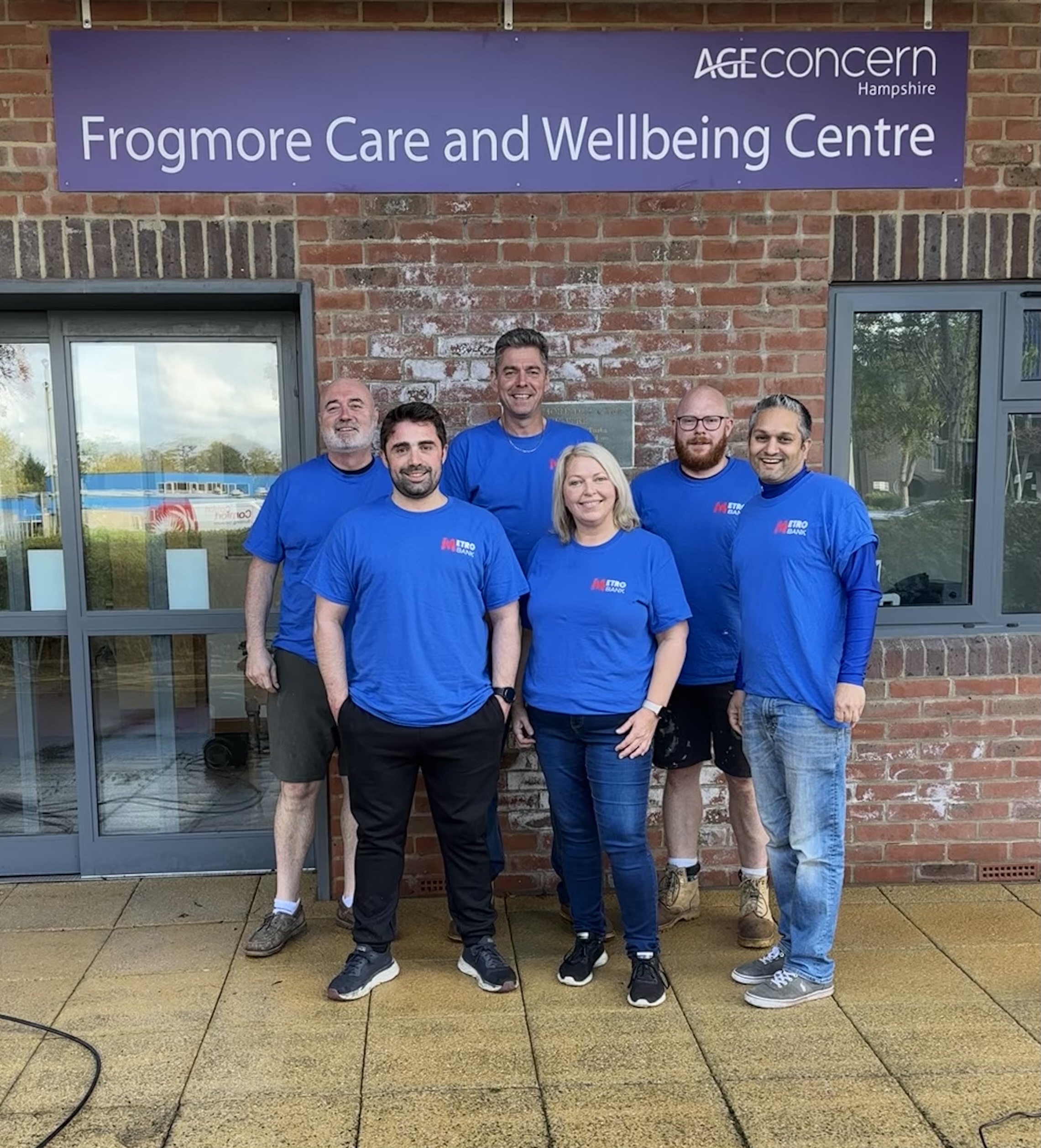 Since 1985, Age Concern has provided a range of services to promote the wellbeing of the older community through their care and wellbeing centres, information hub, foot care, help at home and hospital to home services.
Metro Bank's Basingstoke colleagues helped with weeding, sweeping leaves in the compound, pressure washing around the building and completing a feature wall. Colleagues who participated were Jenny Francis, Russell Harvey, John Middleton, Roshan Patel, Tom Da'Mant and Mario Leitao.
"Two months ago, we enjoyed our time volunteering for Age Concern and so when they reached out to seek our support for their opening, we were eager to help," says Jenny Francis, Metro Bank's Basingstoke Local Director. "We were happy with the work we were able to achieve especially completing the feature wall which we found so therapeutic. A massive thank you to all our colleagues who came out to support such a worthy cause. We hope to be back again in the near future."
Metro Bank's Basingstoke store is located at Chiswick House, Unit 1 Festival Way, Basingstoke RG21 7LD. The store is open Monday – Saturday: 8.30am - 6pm and Sunday: 11am - 5pm and opens personal and business accounts daily, with or without an appointment.