The UK's community bank, Metro Bank, gives every colleague a Day to Amaze – essentially a paid day off to support a local charity or good cause. Metro Bank colleagues from its legal team recently spent their Day to Amaze volunteering at Skylarks.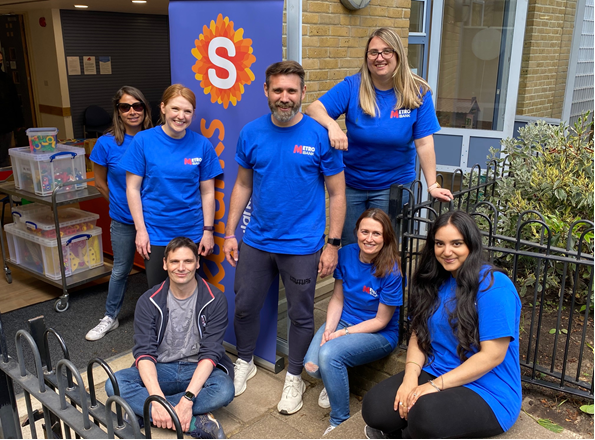 Skylarks is an independent Richmond upon Thames-based charity that provides activities and therapies for children with disabilities and additional needs. They also support and provide therapies, courses and information for their whole families.
Members of Metro Bank's legal team including Stephanie Wallace, Robert Sadotti, Elish Kennedy, Harki Panesar, Oliver Storey, Katie Brandrith-Holmes and Gabrielle Rowland spent a very productive day helping set up the centre for when the children and their families arrived which included spring cleaning and sorting the children's toys, unpacking furniture and cleaning the play area in the garden.
"As a community bank we are always looking to help local good causes," explains Gabrielle Rowland, Metro Bank's Senior Legal Counsel. "Everyone really enjoyed the day together away from the office and the chance to hear more about all the fantastic work that Skylarks do in the local community."