Metro Bank Colleagues Get Their Hands Dirty to Keep Greenham Tidy
The UK's community bank, Metro Bank, gives every colleague a Day to Amaze – essentially a paid day off to support a local charity or good cause. Local Business Manager, Murphy Johnston and Customer Service Representative, Liam Hegarty from Metro Bank's Newbury store used their Day to Amaze picking up litter to help keep Greenham tidy during Great British Spring Clean month.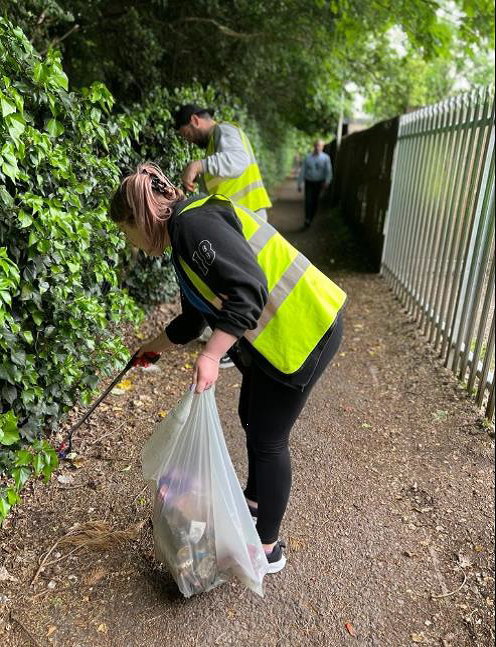 Metro Bank's Newbury colleagues joined the Greener Greenham Group to help get rid of waste in the local area.
According to government statistics, 30 per cent of people said there was a problem with rubbish and litter in their area. Top three most commonly found types of litters are smoking related litter, confectionary packs and non-alcoholic drinks related.
"I was shocked with the amount of litter we were able to collect, eight full bags of trash," explained Local Business Manager, Murphy Johnston. "It was satisfying to see what a big difference we made in keeping the environment neat. We're proud to be able to support such a good cause and hope to do so every year."
Metro Bank's Newbury store is located at 64 - 65 Northbrook St, Newbury RG14 1AE. The store is open Monday – Saturday: 8.30am - 6pm and Sunday: 11am - 5pm.