Four Metro Bank colleagues have just taken on the monumental Yorkshire Three Peaks Challenge and raised over £1,200 for charity and despite the recent heatwaves battled torrential rain, wind and fog en route.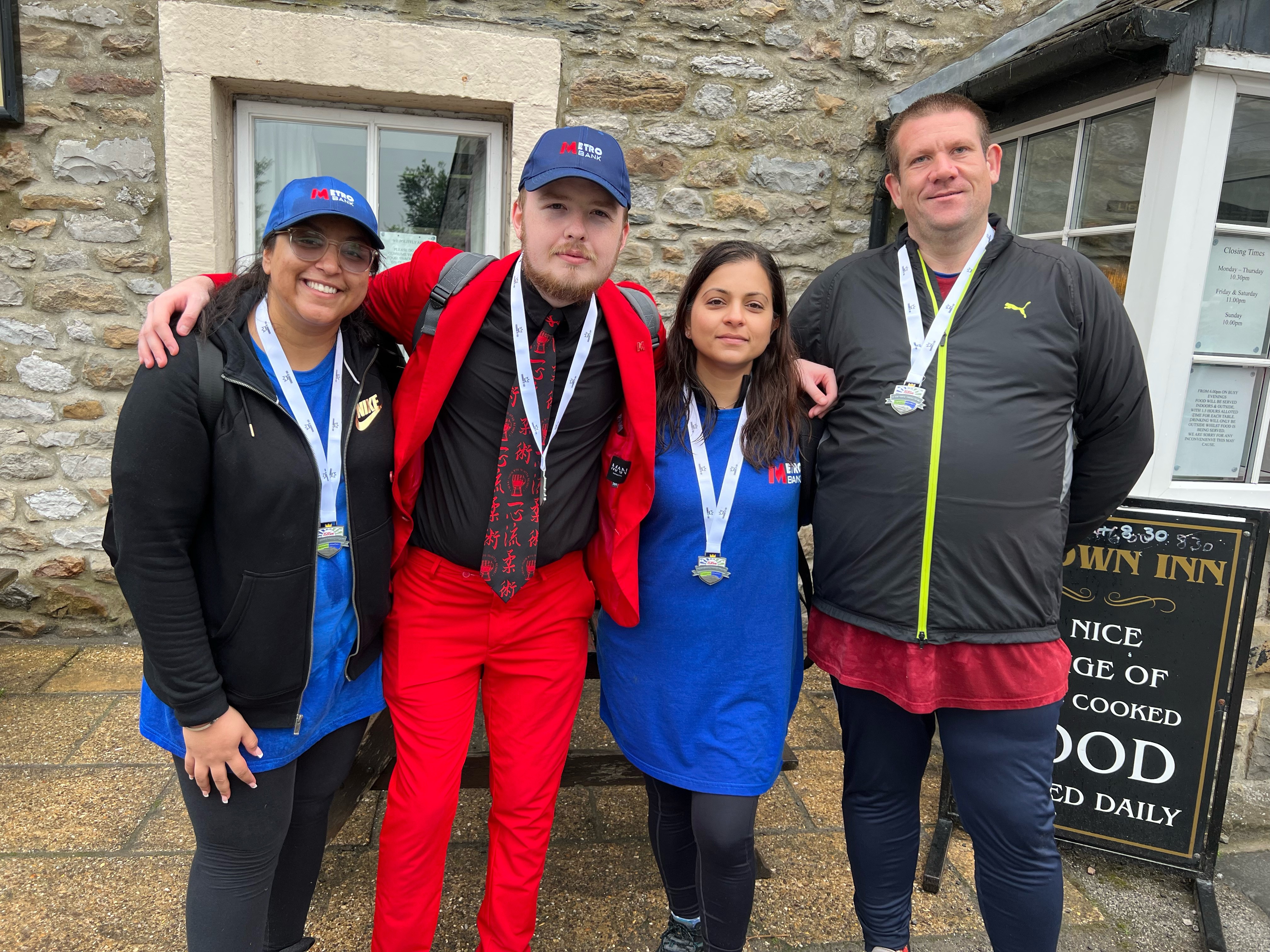 The Yorkshire Three Peaks Challenge is a circular walk which encompasses three major peaks in the Yorkshire Dales, Pen-Y-Ghent, Whernside, and Ingleborough, Overall the route covers 39.2km (24.5miles) and this tough challenge includes over 1600m of ascent and takes about 12 hours.
Metro Bank colleagues Sonia Chand-Jalif, Callum Crick, Steven Block, Happy Obhrai were inspired to take on the challenge to support two local charities. Supported by colleagues, family and friends together they raised £1,253 for two foodbanks, of which £1074 is going to Slough Foodbank and £179 to the Ilford Foodbank.
"In spite of some appalling weather and the staggering 65,465 steps we took, this was a truly amazing experience," commented Sonia Chand-Jalif, Academy Manager, Metro Bank. "We really wanted to raise money for the foodbanks which support our local communities by providing emergency food and supplies to those struggling through the cost of living crisis. We completed the challenge in just over 12 hours and were proud to have supported each other to ensure we all started and finished together."