The UK's community bank, Metro Bank, gives every colleague a Day to Amaze – essentially a paid day off to support a local charity or good cause. Eight colleagues from Metro Bank's IT Risk Department put their best foot forward and completed a ten mile walk to raise £200 for Great Ormond Street Children's Hospital Charity.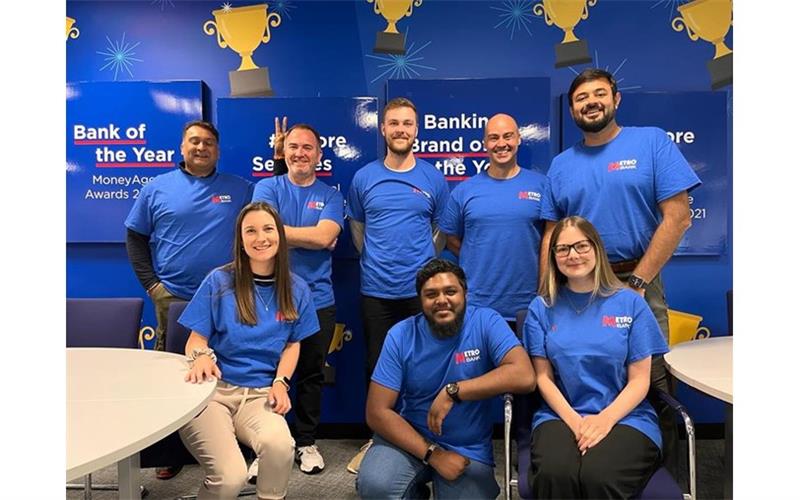 Every day, around 600 children and young people from across the UK arrive at Great Ormond Street Children's Hospital to receive medical care. The hospital's charity exists to help promote pioneering medical breakthroughs and to support seriously ill children.
The ten mile walk started at Metro Bank's Holborn store after which colleagues made their way towards the River Thames, crossing Waterloo Bridge and enjoying the wonderful views of London landmarks including the London Eye and St Paul's Cathedral. They continued through Southbank, admiring public artwork, passing through the Greenwich foot tunnel and making their way to their final destination, the O2 arena.
The Metro Bank colleagues who participated were Davinder Singh Hunjan, Matt Parker, Benjamin Morrison, Dave Murphy, Sam Das, Natasha Wilkinson, Joy Chowdhury and Beth Barrett.
"As a community bank, we are so delighted to have supported such a worthy cause," says Dave Murphy, Metro Bank's Head of Technology and IT Change Risk. "We had lots of fun together as a team walking through the beautiful city of London. A massive thank you to all the colleagues who came out to support in raising £200 which will go towards supporting the charity's great work."
If you would like to make a donation please follow the link here.