The Metro Bank stores at Liverpool Street and Cheapside will be hosting Morph sculptures as part of the Morph's Epic Art Adventure - the UK's first step-free art trail of its kind, hosted by Whizz-Kidz, the UK's leading charity for young wheelchair users.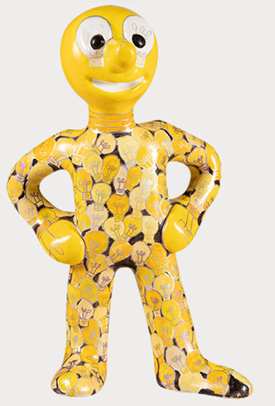 From 19 June to 20 August 2023, central London will be transformed with super-sized six foot sculptures of much-loved children's TV character, Morph. Each Morph sculpture will be uniquely designed by professional artists and a series of smaller 'Mini Morph' sculptures created by schools will also be displayed as part of the adventure for London school kids, providing a fun family-friendly art trail for locals and visitors to follow.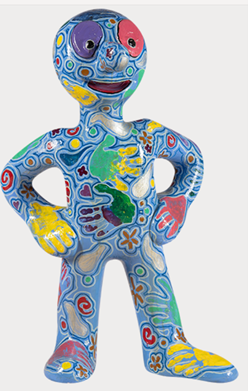 Six of the mini Morphs will hosted at the Metro Bank stores. The Liverpool Street store will host Captain Compass decorated by the Royal Docks Academy, as well as Hands-On & Hands-Up by Featherstone Primary and Nursery School and This Is Us by Scargill Junior School.
The Metro Bank Cheapside store will host Bright Ideas by St Mary's CE Primary School, Putney, Morley the Morph - Ready to board! by Hatherop Castle Prep School and Near and Far by Willow Brook Primary School Academy.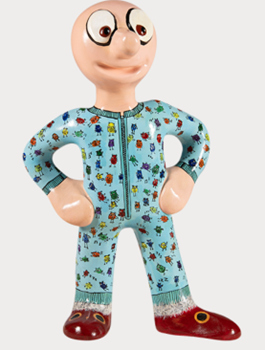 "As a community bank, we are keen to support such a great cause," explained Anjie Agunbiade, Metro Bank Liverpool Street's Store Manager. "We have step free access in store and already work with lots of schools across London delivering our financial education programme – so it's great to see the kids' more artistic side. We are excited to be hosting such colourful and animated Morphs and welcome everyone in store to see them – you can even grab a quick drink from us whilst you are browsing the artwork."
A Trail Map and App will navigate the public through London helping them discover each sculpture and unlock a series of rewards and fun facts. Whilst exciting and inspiring people of all ages to celebrate London through creativity, the trail will also increase public awareness about the need for young wheelchair users to be mobile, enabled and included in society.
When the Trail ends, the super-sized Morph sculptures will be auctioned to raise funds for Whizz-Kidz."
Metro Bank's Liverpool Street store can be found at 117-121 Bishopsgate, London, EC2M 7PP. Liverpool Street Metro Bank is also part of the Safe Space scheme – the store is available to anyone experiencing, or at risk of domestic abuse, providing the opportunity to safely call a helpline, support service or loved one.
Metro Bank's Cheapside store is at 117-121 Unit 3, 120 Cheapside, EC2V 7JB. The stores are open seven days a week, Monday – Saturday: 8.30am – 6pm; Sunday: 11am - 5pm.