The UK's community bank, Metro Bank, gives every colleague a Day to Amaze – essentially a paid day off to support a local charity or good cause. Colleagues from Metro Bank's Solihull store chose to use their Day to Amaze by volunteering for Acorns Children's Hospice – a charity providing palliative care and support to babies, children and young people aged up to 18 suffering from life threatening illnesses.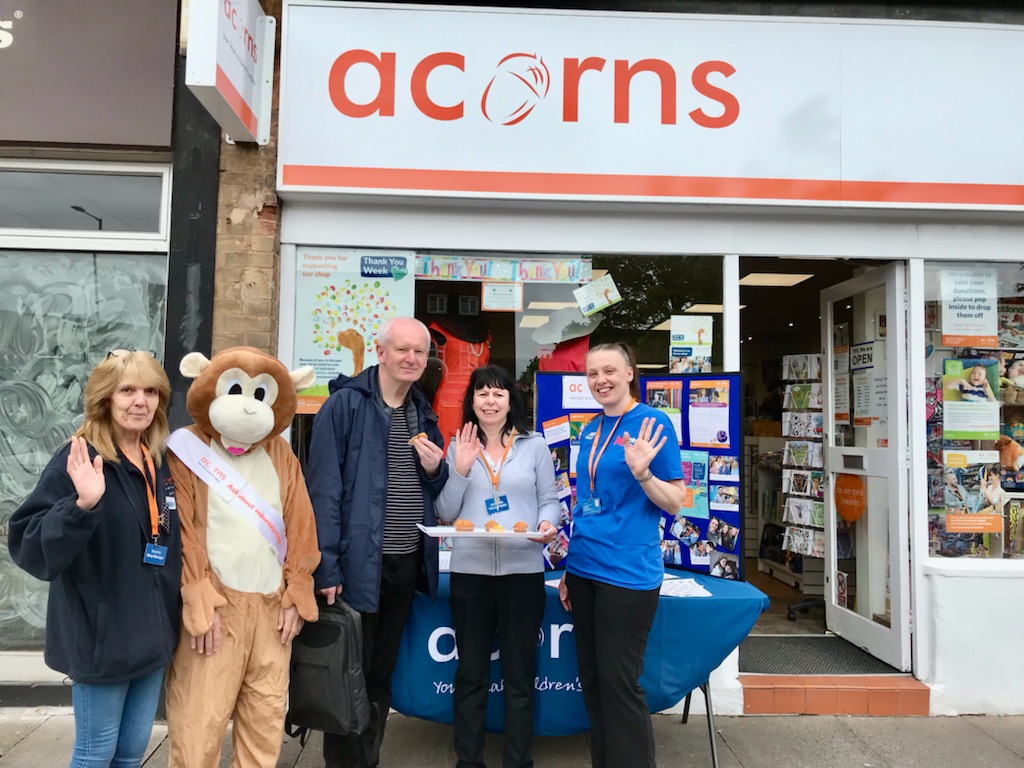 Acorns provides support to children and families across the West Midlands and has supported over 1,077 families in the past year.
Solihull Metro Bank Customer Service Representatives Alex Kemp and Helen Davies both spent the day helping at the Acorns local charity shop supporting the existing volunteers by greeting customers, helping with stocking the shelves, sorting through stock along with manning the promotion table outside store to support Thank You week and raise awareness for the charity.. Their help was really appreciated by the Shirley store manager as all their extra help meant that the store could raise extra income for the charity.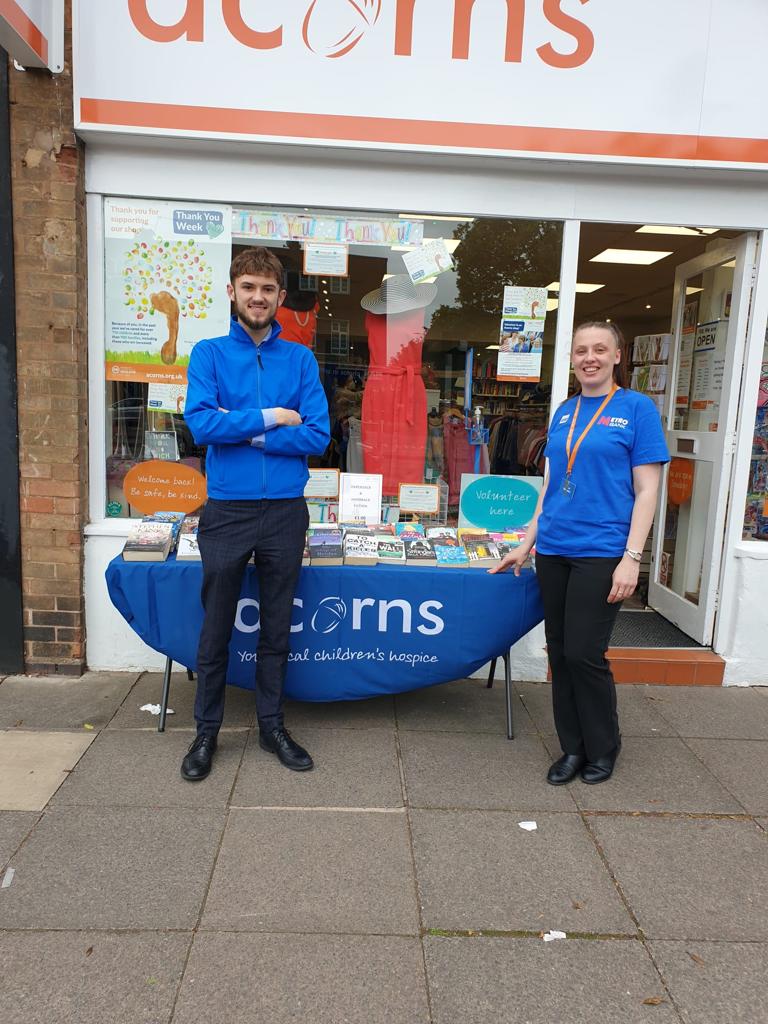 "I particularly enjoyed meeting customers, talking through where they were from and how they were helping and it was great to be supporting such a worthwhile charity," explained Metro Bank Customer Service Representative Alex Kemp.
Metro Bank Customer Service Representative Helen Davies added; "It felt really good to be able to help in some small but vital way. We would like to thank all the staff at Acorns Shirley for looking after us and making us feel welcome.
"Last year we helped out by digging in the Acorns gardens," said Solihull Metro Bank's Store Manager, Kulvinder Dhanda. "It has been lovely to be able to continue to support this fantastic local charity again."
Metro Bank's Solihull store is located at 119 High Street, Solihull B91 3SR. The store is currently open Monday – Saturday: 8.30am - 6pm. Sunday: 11am - 5pm.