Bath Metro Bank Colleague Raises £150 in 20 Mile Circuit of Bath Walk
The UK's community bank, Metro Bank, gives every colleague a Day to Amaze – essentially a paid day off to support a local charity or good cause. Rob Goodman from Metro Bank's Bath store took on Julian House's 20 mile Circuit of Bath Walk Challenge ­­– to raise money to help support the many men and women experiencing homelessness and escaping domestic abuse across the South West.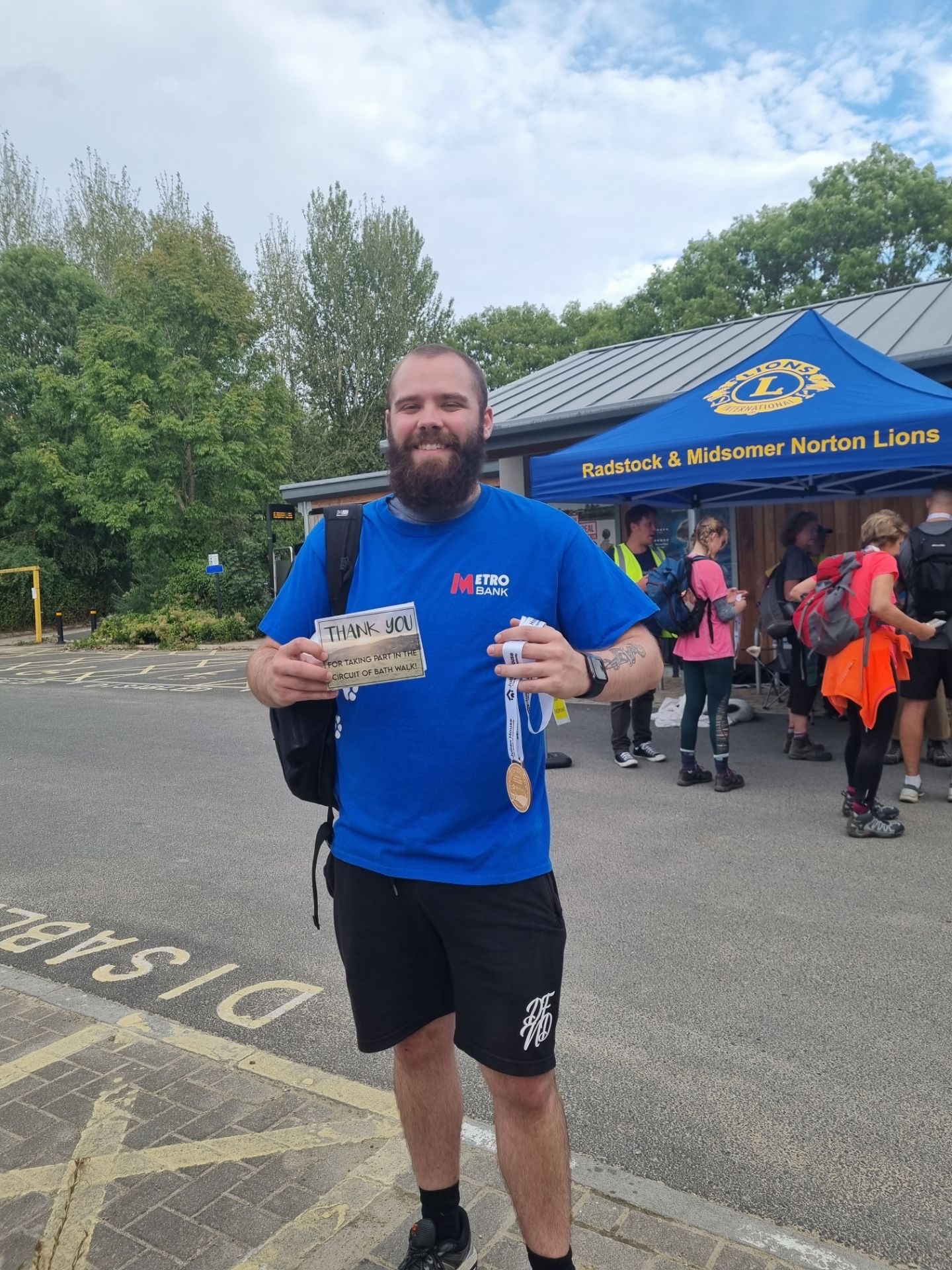 Julian House is a charity that supports vulnerable and at-risk individuals. These include adults and young people experiencing homelessness, escaping domestic abuse, adults with learning difficulties and people who need support after leaving prison.
"As a community bank, we are always seeking new ways to be of help in our community," says Rob Goodman, Bath Metro Bank's Assistant Store Manager. "Over the years, Metro Bank has been a staunch supporter of Julian House and the work they do in providing shelter for homeless people. As we approach winter and with soaring energy costs, we really wanted to raise money for the charity to help support those in need. In spite of the staggering twenty mile walk, this was a truly amazing experience. I completed the challenge in just eight hours and I am happy to have supported such a worthy cause."
Metro Bank's Bath store is located at 18 - 19 Stall St, Bath BA1 1QB. The store is open Monday – Saturday: 8.30am - 6pm and Sunday: 11am - 5pm.