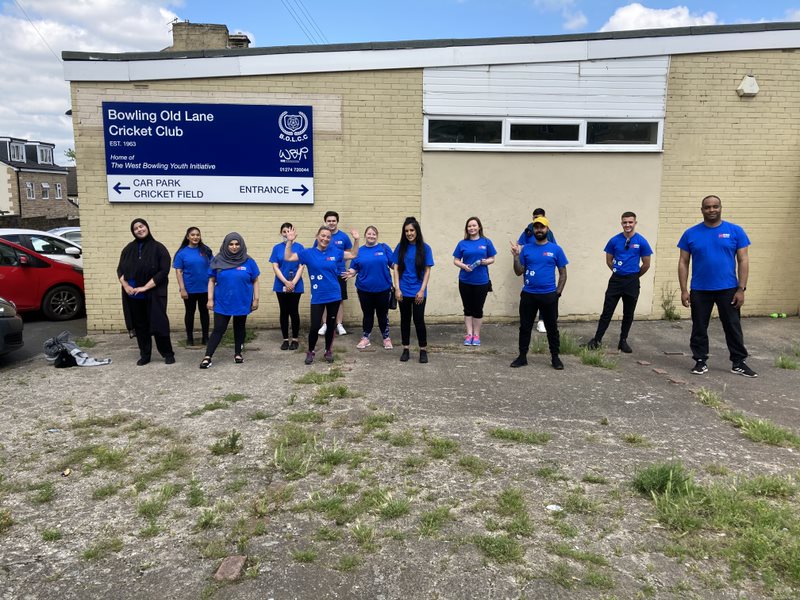 New Bradford Metro Bank Colleagues Volunteer for Youth Unemployment Charity
The UK's community bank, Metro Bank, gives every colleague a Day to Amaze – essentially a paid day off to support a local charity or good cause. Newly recruited colleagues from Metro Bank's yet to be opened Bradford Store have already been supporting their local community ahead of the store opening in early August.
The new Bradford Metro Bank located at Market Street will be the Bank's 78th store when it opens in early August.
New colleagues have been recruited for the upcoming store opening and are currently being trained. Taking a break from training, the new Bradford team spent the day working with the West Bowling Youth Initiative - a local charity which provides support with youth unemployment, school work and creates volunteering opportunities to build confidence. WBYI has developed a strong reputation for successfully engaging hard to reach young people, including those excluded or struggling at school, ex-offenders and those in the criminal justice system and others facing a difficult transition to adulthood.
Metro Bank colleagues teamed up with unemployed youths to help develop their work skills by working together to create a new company, allocating roles within the company and then strategizing the company's use of raw materials, working hours and product production culminating in a sales presentation.
"Our people-people culture is so strong, we have a distinct recruitment policy to get the right people and then train them for success" explained Metro Bank store manager Denis Charlette. "We really appreciate that not every career starts smoothly, but by looking for the right qualities in people, we can help them reach their potential through our rigorous training, so helping out with the West Bowling Youth Initiative was a great way for us to show that where you start is no reflection as to where you can finish."
Metro Bank's Bradford store will be located at 5 Market Street, Bradford, West Yorkshire BD1 1EG.