Metro Bank colleagues from the Bexleyheath store have delivered Money Zone – financial education workshops – to the St Thomas More Catholic Primary School. The aim of the complimentary workshops is to raise financial awareness in children from a young age.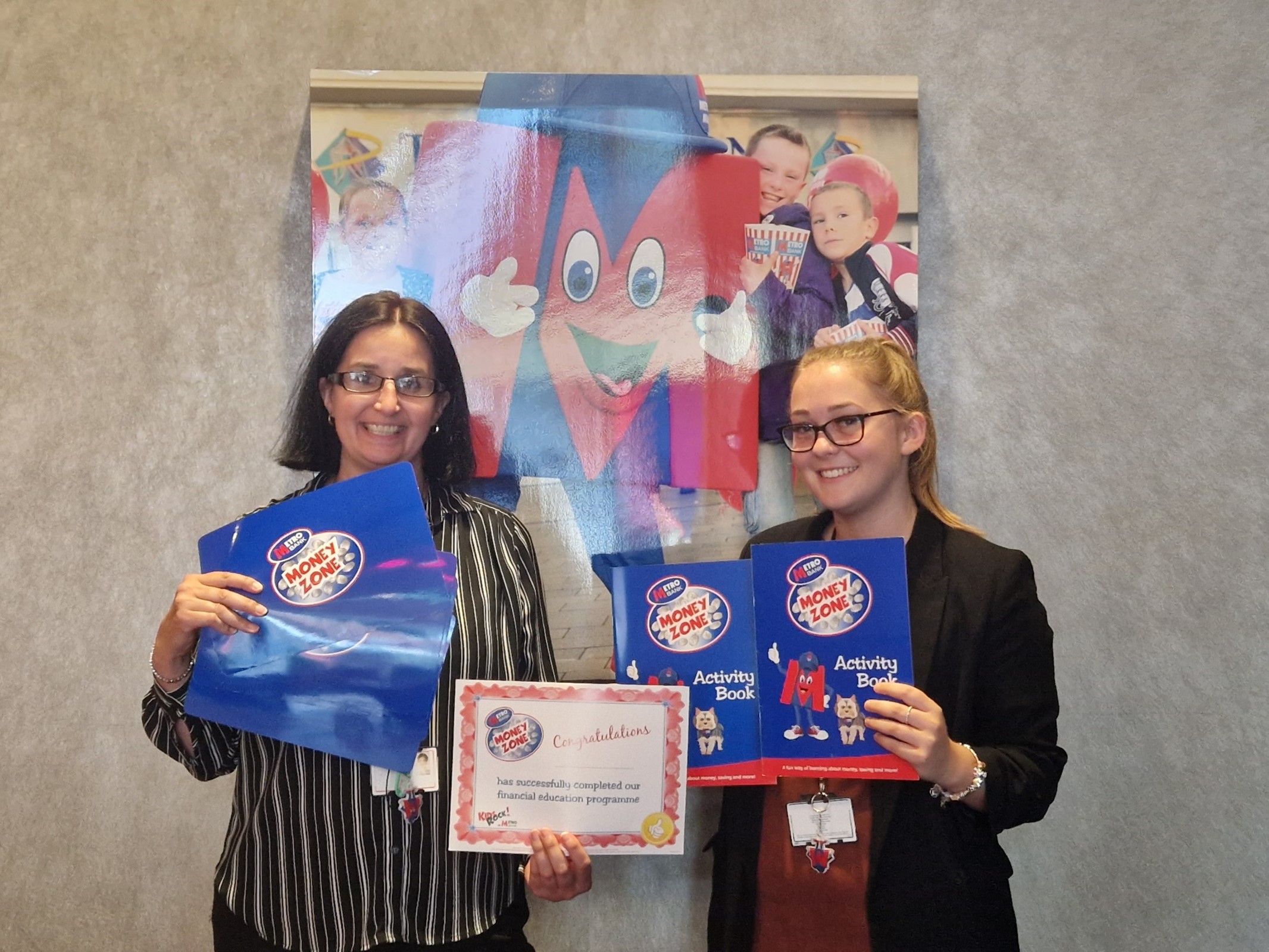 Money Zone is a series of financial education lessons that Metro Bank offers to school children - either virtually or in store. Money Zone comprises of four sessions - budgeting, saving, banking and the last session which takes place in store gave the children a behind the scenes look at the Bank including a visit to the vault and the chance to try the coin counting Magic Money Machine. Metro Bank has delivered its Money Zone at over 2,500 schools and 250,000 children.
Bexleyheath colleagues have been working with the pupils at St Thomas More for the past four years. Metro Bank cashier Carolyn Frankis has delivered many of these sessions – more recently being joined by customer service representative, Amy Kensington.
"Normally we deliver four sessions a year to about 240 pupils in both classes years three and four," explains Bexleyheath Metro Bank cashier, Carolyn Frankis. "But this time Amy and I were working with year four kids aged 8-9 – we taught them the Metro Bank chant and they loved it and were very loud.
"The kids were very inquisitive regarding the security at the bank and asked questions regarding cameras, alarms and "are there laser beams?" and if we had every been broken into! They also were very keen to ask questions about saving and how much interest they would earn to be able to buy their dream cars, or mansions or various electric gadgets!
"During their store visit, I showed them the ATMs, they all had a go at using our coin counting Magic Money Machine, showed them the vault (the children are always surprised at how small the safe is, that holds all the bank money in!). We then played a unique game as the children were tasked with finding a particular safe deposit box and discovering "the valuables" that are inside (our famous red lollies!). Finally, it was selfie central when our mascot Metro Man appeared giving plenty of high fives and hugs.
"We have seen some of the kids return with their parents to open Young Savers accounts, and one boy brought his mum over to me and she said how much he had told her about the sessions and store visit. This sort of feedback has made what is an enjoyable part of my role here at the Bank and something I am so passionate about really worthwhile.
"Learning how to manage your money, budget and save are fundamental life skills that everyone needs to learn. We are proud of our Money Zone programme and the difference it makes in giving young kids a good grounding in their financial education.''
Any schools or groups interested in Money Zone can contact their local Metro Bank store for more information.
Metro Bank's Bexleyheath store is located at 66-68b The Broadway Shopping Centre, Bexleyheath DA6 7JN. The store is open Monday – Saturday: 8.30am - 6pm. Sunday: 11am - 5pm.