The UK's community bank, Metro Bank, gives every colleague a Day to Amaze – essentially a paid day off to support a local charity or good cause. Hayden Saveall and Darian Lewis, Customer Service Representatives from Metro Bank's Canterbury store chose to take on a mammoth task for their Day to Amaze by climbing Mount Snowdon to raise £560 in aid of Rising Sun Domestic Violence and Abuse Service, a charity which provides support to people affected by domestic abuse across Kent.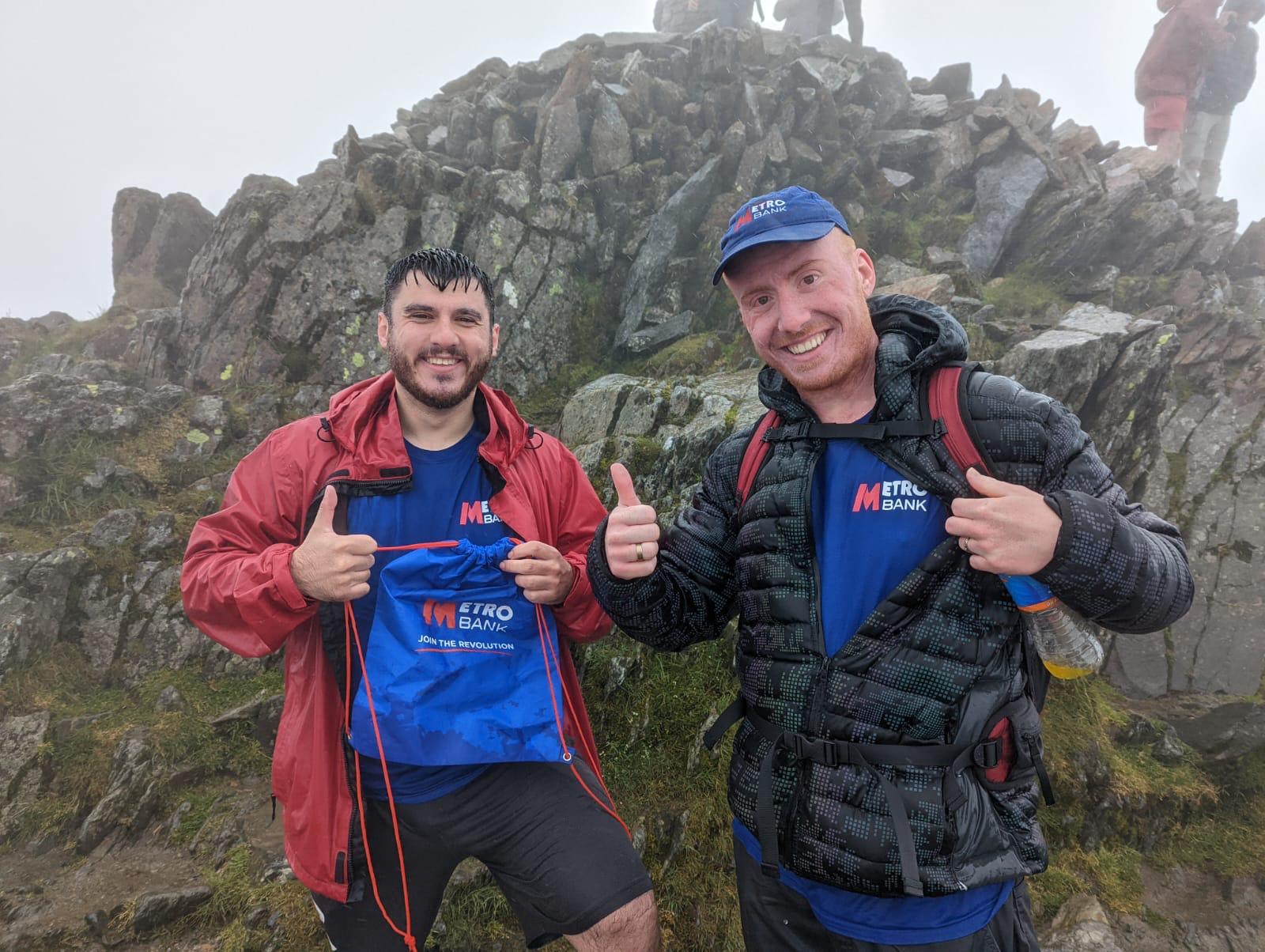 For over 40 years, the charity has provided a range of therapeutic counselling services including free advice, information and support to help victims of domestic abuse.
"Climbing a mountain is something neither of us had done before," explained Hayden Saveall Metro Bank's Canterbury, Customer Service Representative. "We were thrilled to take on this challenge knowing that every step made a real difference in someone's life. Our legs were completely sore by the end of the day, but enjoying the beautiful view from the top made it all worth it."
Darian Lewis, Metro Bank's Canterbury, Customer Service Representative added: "As a community bank, we are proud supporters of our local community. Huge thank you to all our colleagues and customers who helped us in raising this fantastic sum. All monies raised will go towards helping the charity continue the amazing work it does in our community."
Metro Bank's Canterbury store is located at 2 St George's St, Canterbury CT1 2SR. The store is open Monday – Saturday: 8.30am - 6pm and Sunday: 11am - 5pm.