Ten Metro Bank colleagues from the Canterbury store, mortgage team and financial crime team attended a local charity event which raised £2165 for the Strode Park Foundation.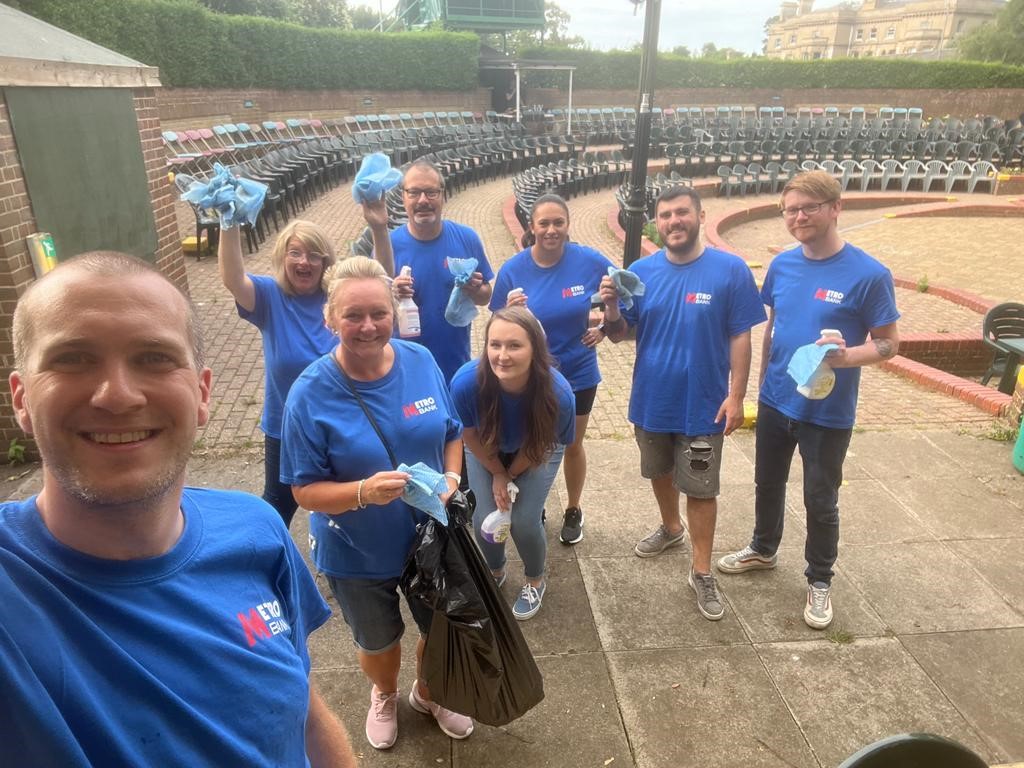 Strode Park is a local charity that provides vital care, support services, care at home and supported living opportunities for children, young people and adults with a range of disabilities. The charity has homes in Herne, Canterbury, Faversham and Rainham and aims to meet all levels of need; from those requiring a small amount of home care to maintain their independence, to supporting individuals with more complex disabilities requiring neuro-rehabilitation or 24-hour nursing residential care.
The Metro Bank team supported one of the 'theatre in the park events' where they cleaned the chairs before the show. The team also worked at the bar, managed the car parking, ran the raffle and manned the ticket office.
"We would like to say a huge thanks to Strode Park for putting on such a wonderful event and we are very proud that we could be a part of it,'' explains Canterbury Metro Bank Store Manager Debbie Valk. "We had lots of fun as a team. It was a great evening and it was very rewarding to see all of the guests having a good time. We are looking forward to supporting again next year!''
Metro Bank's Canterbury store can be found at 2 St. George's Street, Canterbury, CT1 2SR. The store's opening hours are Monday to Saturday: 8.30am to 6pm; Sunday: 11am to 5pm.