Metro Bank's Chelmsford store is collecting Easter Egg donations to help support Chelmsford Foodbank as part of its Easter appeal.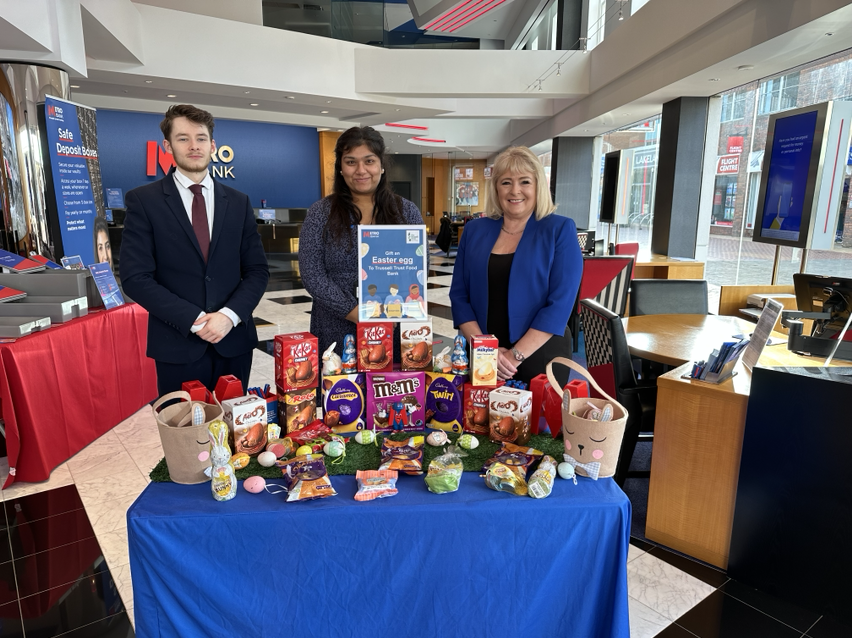 Part of a nationwide network of food banks, supported by The Trussell Trust which is working to combat poverty and hunger across the UK. The charity's vision is for a UK without the need for food banks as one in five in the UK live below the poverty line.
Chelmsford residents and businesses can donate any size Easter Egg at its High Street store.
"Easter is a highlight for chocolate treats in any kid's calendar and as a community bank we want to really help everyone be able to celebrate despite the challenging economic times," explains Chelmsford Metro Bank Store Manager, Sue O'Brien. "We want to spread that joy by collecting as many Easter Eggs as possible to donate to the community. Chelmsford's generosity has meant we have already received over 20 donations and we are hoping to collect at least 100."
Metro Bank's Chelmsford store is located at 38 High Street, Chelmsford, Essex, CM1 1BE. The store is open Monday to Saturday: 8.30am to 6pm, Sundays: 11am to 5pm.