The UK's community bank, Metro Bank, gives every colleague a Day to Amaze – essentially a paid day off to support a local charity or good cause. Four colleagues from Metro Bank's Colchester store used their Day to Amaze picking up litter to help keep Colchester tidy.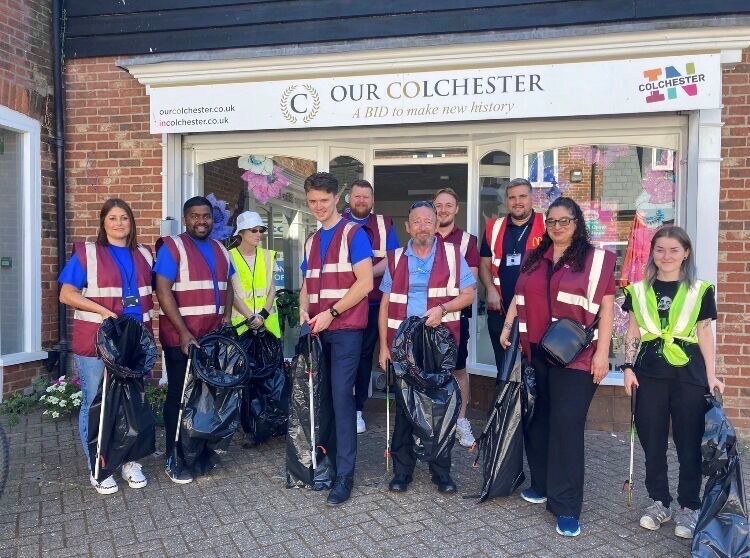 Metro Bank's Colchester colleagues who helped get rid of waste were Neeth Anandan, George Penfold, Becky Winchester and Toby Quinn.
"As a community bank, we are pleased to have supported the city council in cleaning up the local area," explains Neeth Anandan, Metro Bank's Colchester Local Business Manager. "Litter is such a hazard to animals, kids and the environment as well as unpleasant to the eyes. A huge thank you to my colleagues and everyone who took part in this brilliant initiative to keep our community safe and clean. We are happy to be able to have Days to Amaze which we can use to support good causes and we plan to do more in the near future."
Metro Bank's Colchester store is located at 31-32, High St, Colchester CO1 1DB. The store is open Monday – Saturday: 8.30am - 6pm and Sunday: 11am - 5pm.