Metro Bank's Crawley store hosted a small afternoon reception for local Crawley and Horsham veterans at its Queens Square store to celebrate Armed Forces Day.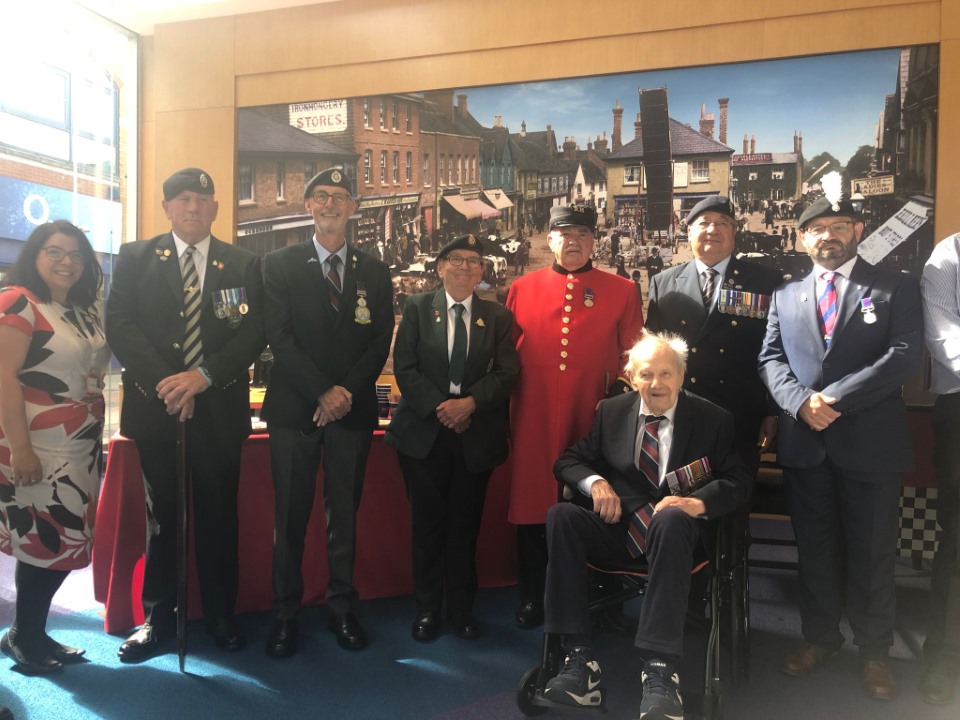 Armed Forces Day is the annual celebration when the UK can show support for the men and women who make up the Armed Forces community from currently serving troops to service families, veterans and cadets.
In July 2019, Metro Bank signed the Armed Forces Covenant and since then the Bank has been recognised as Defence Employer Recognition Scheme Gold Award Winners. The Covenant is a pledge that together we acknowledge and understand that those who serve or who have served in the Armed Forces and their families, should be treated with fairness and respect in the communities, economy and society they serve with their lives.
"As a community bank, we actively support our Armed Forces," explains Nicky Ascenso, Crawley Metro Bank's store manager. "It was lovely to be able to meet local veterans and I was humbled to meet a true hero Kenny aged 101 who fought in World War 2 and was given the Victorian Cross by King George."
The Crawley Metro Bank store is located at 25 Queens Square, Crawley RH10 1HA. The store is open Monday – Saturday: 8.30am - 6pm. Sunday: 11am - 5pm. Visitors are welcome and the store can open business and personal accounts with and without an appointment, as well as print cards in store for customers to use immediately.