Metro Bank's Bradford store is collecting Easter Egg donations in store to help support Bradford Central Foodbank and Advice Centre as part of its Easter appeal.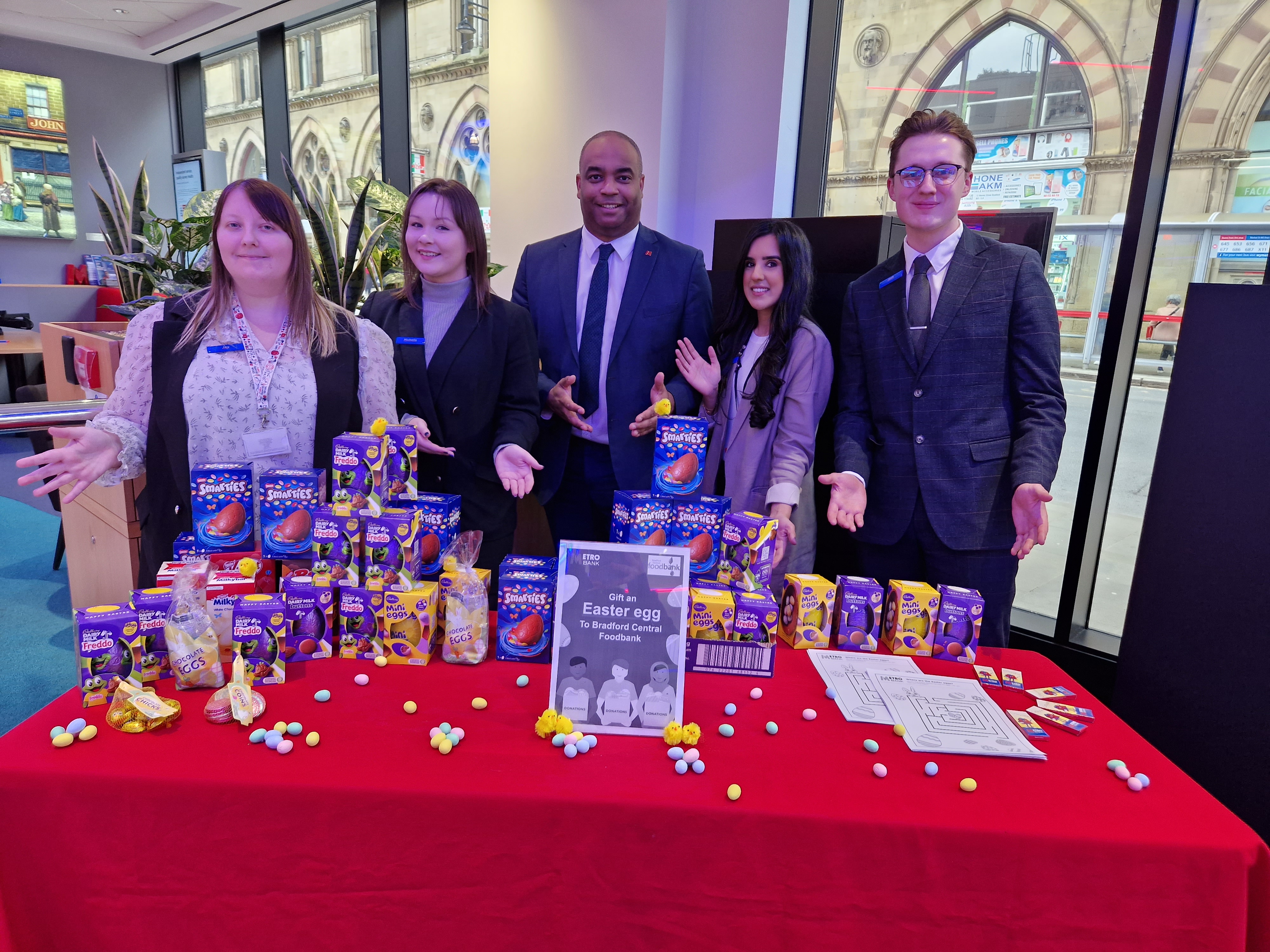 This busy city centre foodbank serves the needs of a very deprived community as Bradford is ranked the fifth most income deprived local authority in England with 29% of children living below the poverty line. Last year the foodbank provided 127,809 meals to 14,201 local people.
Bradford residents and businesses can donate any size Easter Egg at its Market Street store.
"Easter is a highlight for chocolate treats in any kid's calendar and as a community bank we want to really help everyone be able to celebrate despite the challenging economic times," explains Bradford Metro Bank Store Manager, Denis Charlette. "We want to spread that joy by collecting as many Easter Eggs as possible to donate to the community. Bradford's generosity has meant we have already received over 40 donations and will be collecting in store right up until April 3rd."
All donations are welcome at Metro Bank's Bradford store which can be found at 5 Market Street, Bradford, West Yorkshire BD1 1EG.The store is open Monday – Saturday: 8.30am - 6pm. Sunday: 11am - 5pm. Bradford Metro Bank is also part of the Safe Space scheme – the store is available to anyone experiencing, or at risk of domestic abuse, providing the opportunity to safely call a helpline, support service or loved one.