Enfield Metro Bank has just won at the inaugural Enfield Business and Community Awards.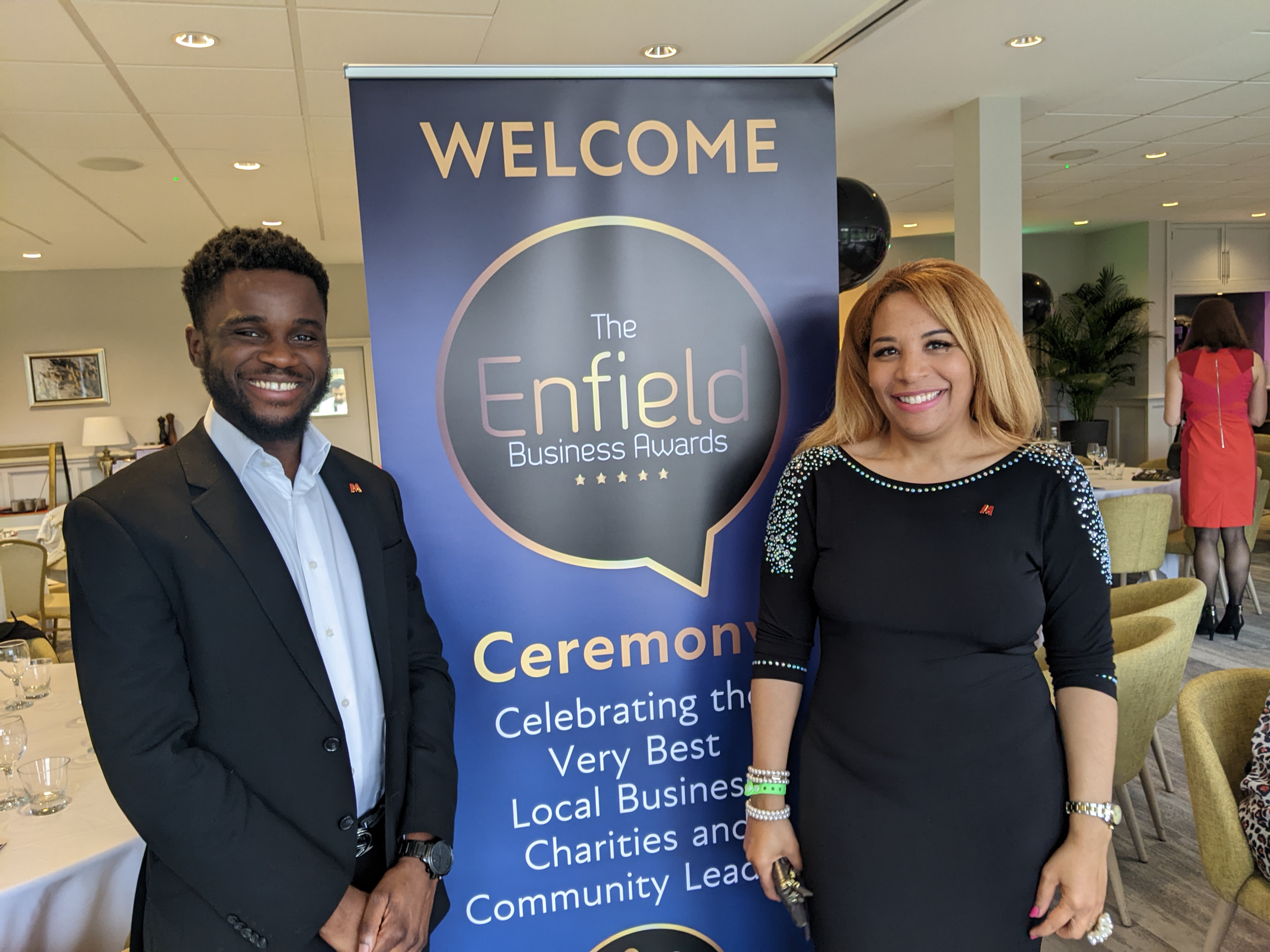 Businesses and charities from across Enfield were celebrated at a new awards ceremony organised by social media specialists Loving Local Enfield, the awards were decided through a combination of voting and judging of category shortlists – with thousands nominated and even more taking part in the voting.
Enfield Southgate MP Bambos Charalambous kicked off the ceremony with a tribute to local businesses and charities, after the difficult few years they have had with the pandemic and the cost-of-living crisis, and said they deserved to be celebrated.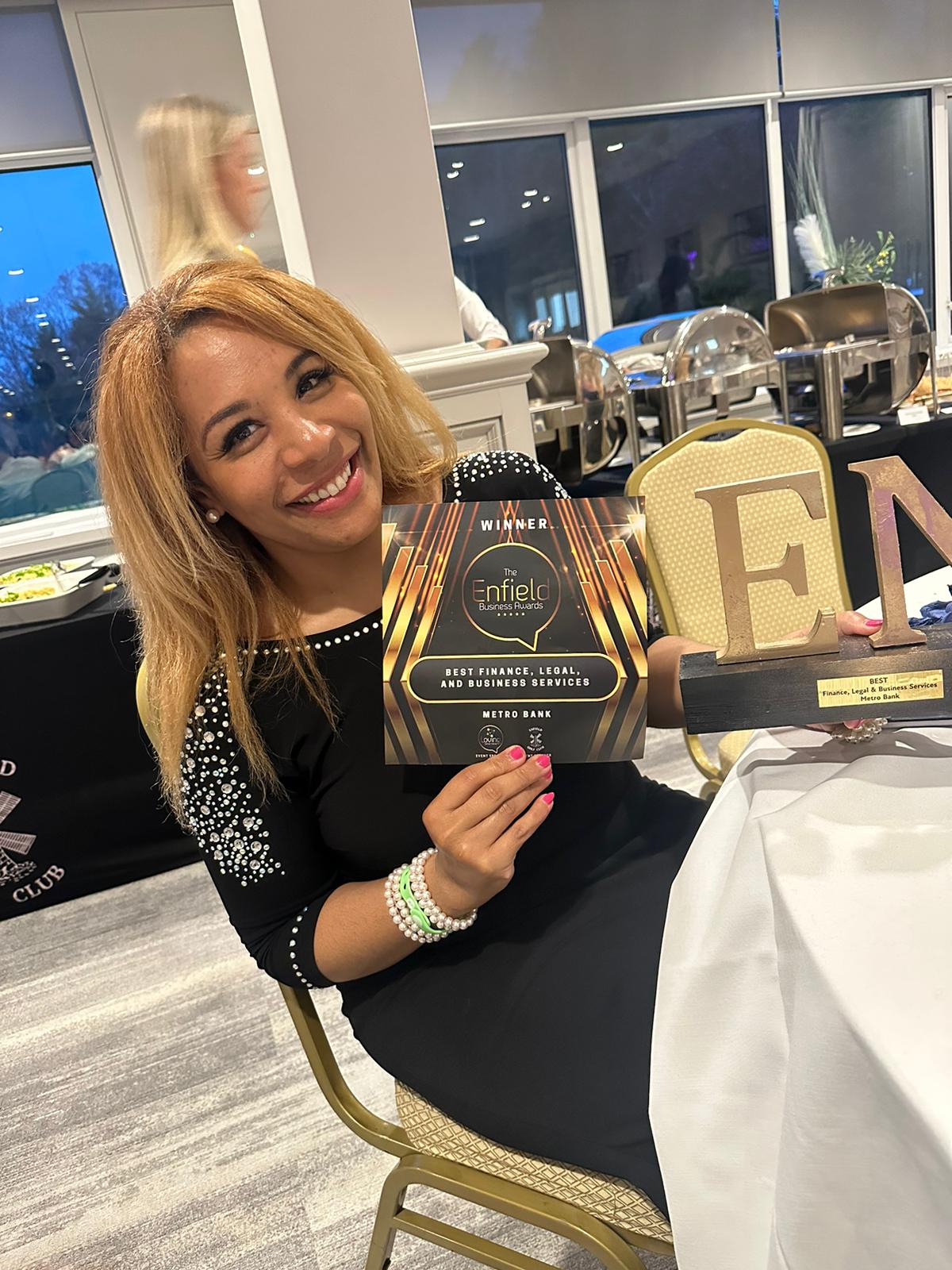 Enfield Metro Bank won the Best Finance, Legal, and Business Services Award. The trophy was collected by Local Business Manager Tracey-Emma Ekanem. She was joined at the ceremony by Enfield Metro Bank Store Manager, Ronnie Mavambu.
"We are so proud to win this award and so grateful to everyone who voted for us," said Enfield Metro Bank, Local Business Manager, Tracey-Emma Ekanem. "Enfield is a fantastic local community and being able to meet and network with so many award winning business made this inaugural event even more of a celebration."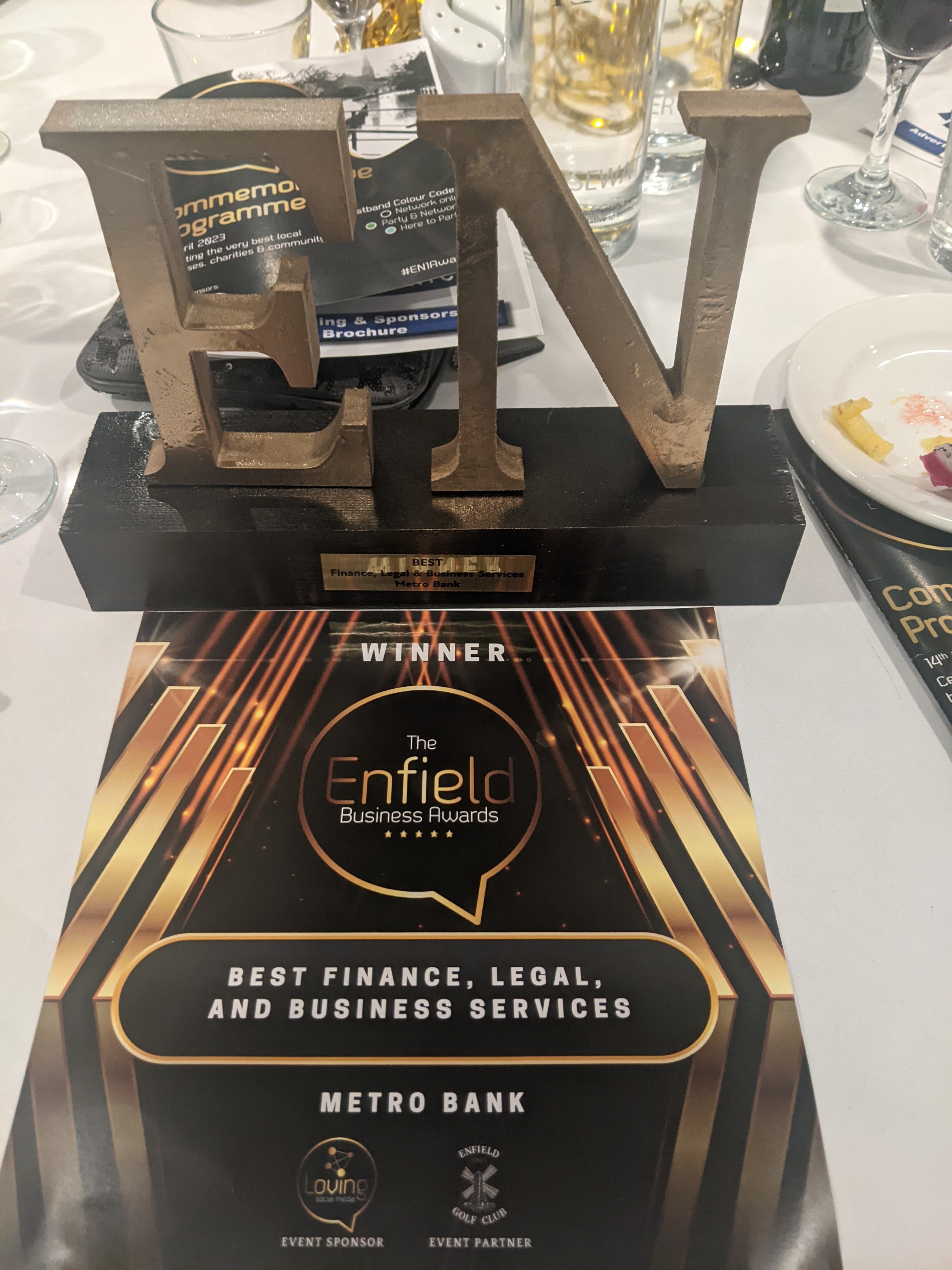 Enfield store is located at 1-3 Market Chambers, Church Street, Enfield EN2 6AA.The store is currently open Monday – Saturday 08:30am - 6pm. Sunday: 11am - 5pm