Metro Bank colleagues from the Guildford store have delivered Money Zone - a financial education workshop to 1st Busbridge Godalming Beavers troop. The aim of the complimentary workshop is to raise financial awareness in students from a young age.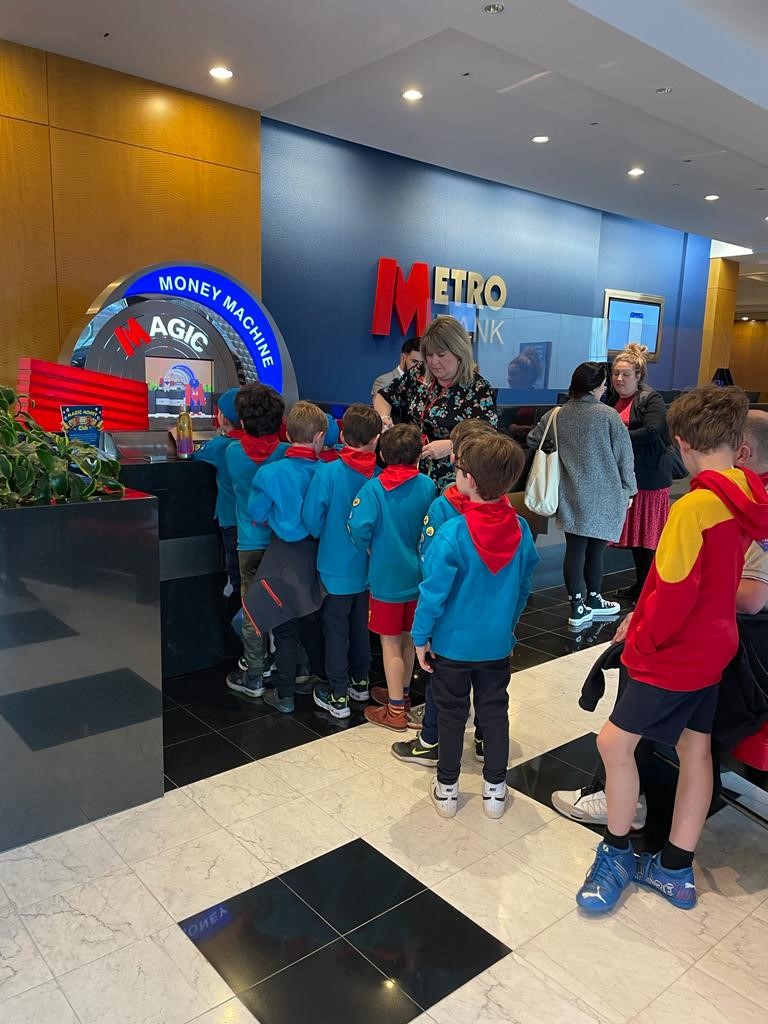 Money Zone is a series of financial education lessons that Metro Bank offers to school children - either virtually or in store. Money Zone comprises of four sessions - budgeting, saving, banking and the last session which takes place in store giving the children a behind the scenes look at the Bank including a visit to the vault and the chance to try the Magic Money Machine. Metro Bank has delivered its Money Zone programme to over 250,000 children.
Metro Bank's store manager, John White and customer service representative, Kas Gregory delivered the key Money Zone sessions to the students which ended with an hour tour of the bank and vault to discuss what they had learned during the sessions.
Feedback from the children's parents was very positive.
One of the parent helpers remarked "I had a fantastic time. I thought it was such a brilliant little trip. Toby still talks about it and he learnt a lot. We were only saying at the weekend we're going to take the twins in to open an account there!"
"Lucas had a great time! He talked about it for days! He also asked if we could open an account at Metro Bank for him! Fabulous visit! Thank you."
"We do a lot of work in the local community, but the Money Zone sessions are my favourite," explains Metro Bank's store manager John White. "Learning how to manage your money, budget and save are fundamental life skills that everyone needs to learn – and the younger the better. We are delighted by the parents' feedback as we are proud of our Money Zone programme and the difference it makes in giving young kids a good grounding in their financial education."
Any schools or groups interested in Money Zone can contact their local Metro Bank store for more information. Metro Bank's Guildford store is located at 35-37 North Street, Guildford.