Metro Bank's Hemel Hempstead store is collecting Easter Egg donations to help support The Youth Booth as part of its Easter appeal.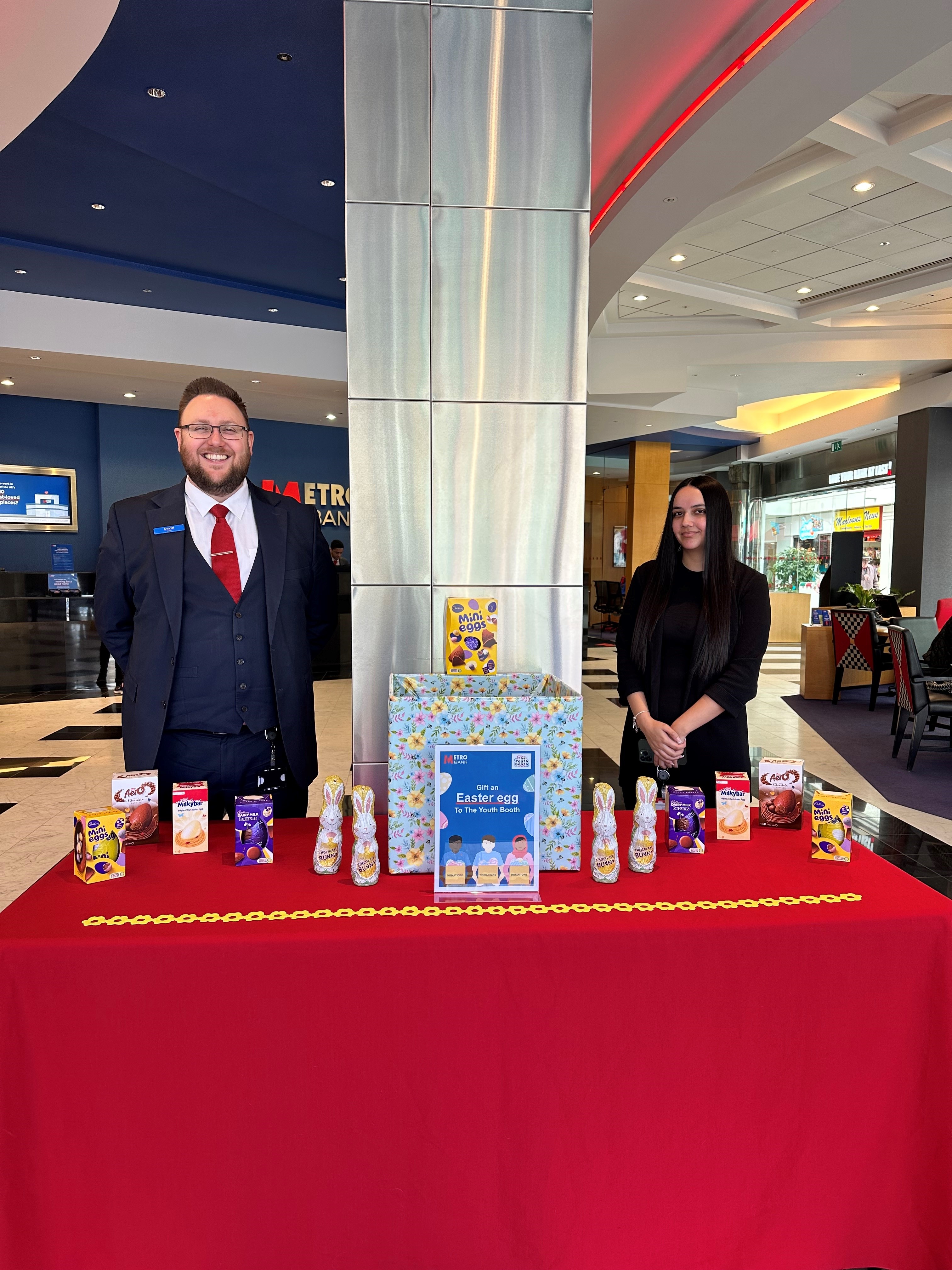 The Youth Booth aims are to provide safe spaces for children and young people to socialise, make new friends and learn important life skills.
Hemel Hempstead residents and businesses can donate any size Easter Egg at its Marlowes store until April 3rd.
"Easter is a highlight for chocolate treats in any kid's calendar and as a community bank we want to really help everyone be able to celebrate despite the challenging economic times," explains Hemel Hempstead Metro Bank Store Manager, David Byrne. "We want to spread that joy by collecting as many Easter Eggs as possible to donate to the community. Hemel Hempstead's generosity has meant we have already some donations and we are hoping to collect at least 100."
Metro Bank's Hemel Hempstead store is located at 56-58 Marlowes, Hemel Hempstead HP1 1DX. The store is open Monday to Saturday: 8.30am to 6pm, Sundays: 11am to 5pm. Hemel Hempstead Metro Bank is also part of the Safe Space scheme – the store is available to anyone experiencing, or at risk of domestic abuse, providing the opportunity to safely call a helpline, support service or loved one.