Metro Bank's Holborn store is collecting Easter egg donations to help support Coram and Great Ormond Street Hospital as part of its Easter appeal.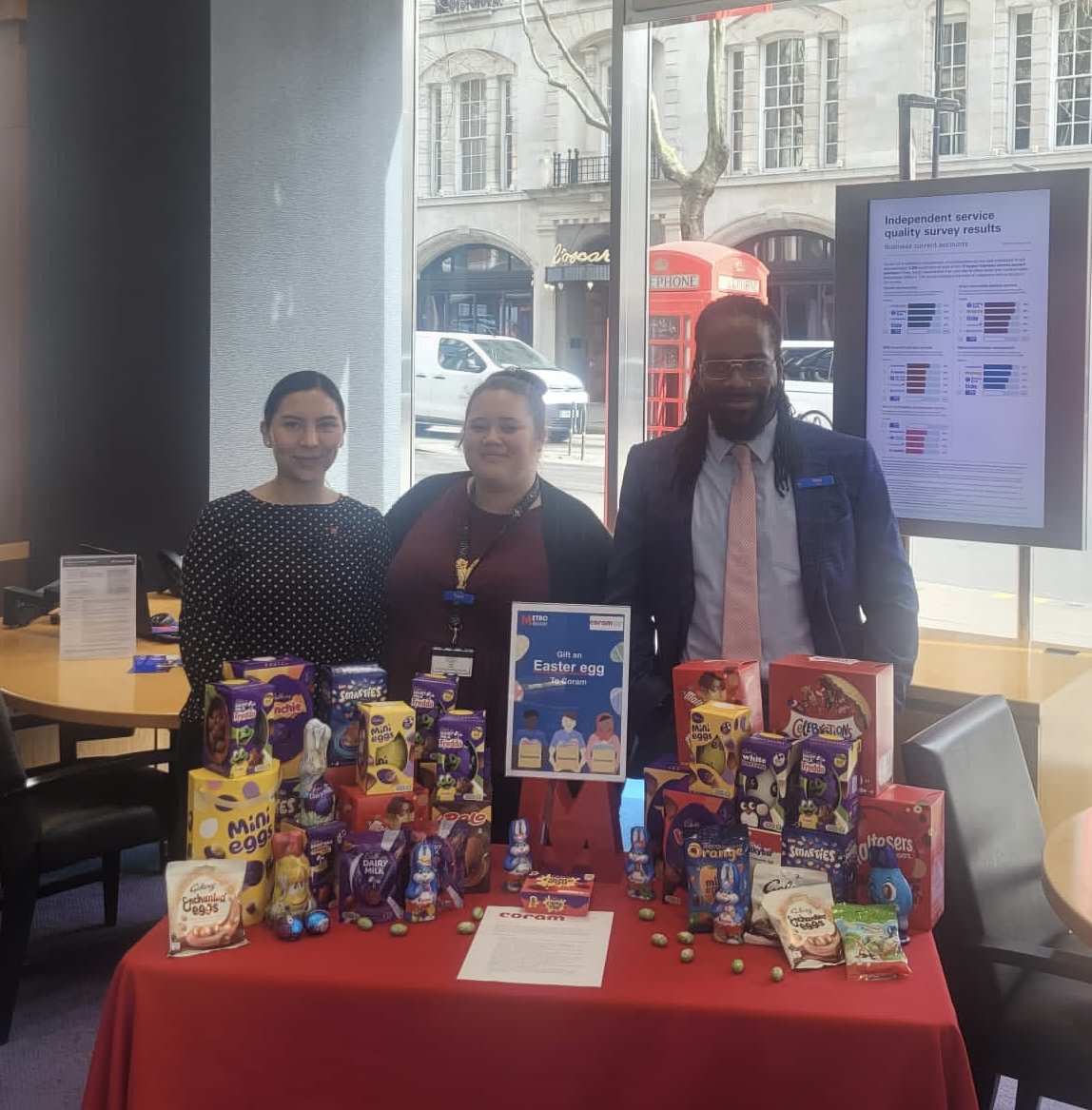 Coram is a vibrant group of specialist charities, supporting hundreds of thousands of children, young people and families every year. Every day, around 750 seriously ill children and young people are seen at Great Ormond Street Hospital from all over the UK.
Holborn residents and businesses can donate any size Easter egg at its Southampton Row store.
"Easter is a highlight for chocolate treats in any kid's calendar and as a community bank we want to really help everyone be able to celebrate despite the challenging economic times," explains Holborn Metro Bank Store Manager, Dan Byron. "We want to spread that joy by collecting as many Easter Eggs as possible to donate to the community. Holborn's generosity has meant we have already received over 60 donations and will be collecting in store right up until April 6th."
All donations are welcome at Metro Bank's Holborn store is located at 1 Southampton Row, London WC1B 5HA.The store is open Monday – Saturday: 8.30am - 6pm. Sunday: 11am - 5pm. Holborn Metro Bank is also part of the Safe Space scheme – the store is available to anyone experiencing, or at risk of domestic abuse, providing the opportunity to safely call a helpline, support service or loved one.