Metro Bank's Ilford store donated several food bags and £500 to help support Redbridge Foodbank as part of its Christmas Community Campaign to spread the warmth this winter. In recognition of the current cost of living challenges Metro Bank donated £35,000 to over 70 community charities, all of which are local to its stores, instead of having a Christmas tree in each store.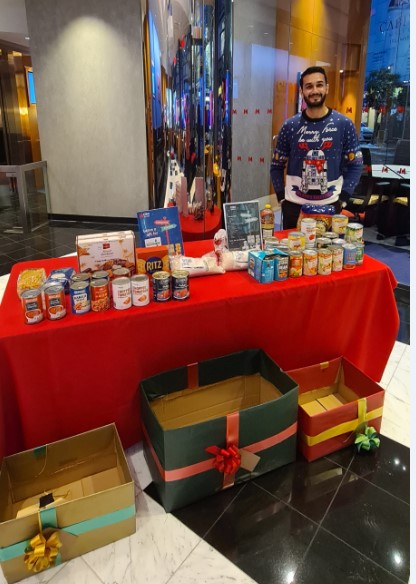 Part of a nationwide network of foodbanks, supported by The Trussell Trust which is working to combat poverty and hunger across the UK. The charity's vision is for a UK without the need for foodbanks as one in five in the UK live below the poverty line. Redbridge Foodbank has delivered over 11,000 emergency food parcels in the past 12 months weighing over 134 tonnes.
Ilford residents and businesses donated some of the items the foodbank urgently needed including food, drink and household items.
''We would like to give a huge thank you to everyone who supported our campaign this Christmas,'' explains Ilford Metro Bank Store Manager, Lamees Brown. ''Redbridge foodbank does an outstanding job in helping to provide for families and individuals in need and we are really proud that thanks to our customers and donors, we were able to provide much needed support over Christmas in some small way.''
Ilford Metro Bank is located at 114 High Road, Ilford IG1 1BY. The store is open Monday – Saturday 8:30am - 6pm. Sunday: 11am - 5pm.