The UK's community bank, Metro Bank, gives every colleague a Day to Amaze – essentially a paid day off to support a local charity or good cause. Harrow resident, Andrea Gallo from Metro Bank's financial crime operations team spent his day as a cooking volunteer for Feast With Us, a registered charity fighting against food poverty in four London boroughs Barnet, Camden, Haringey & Islington.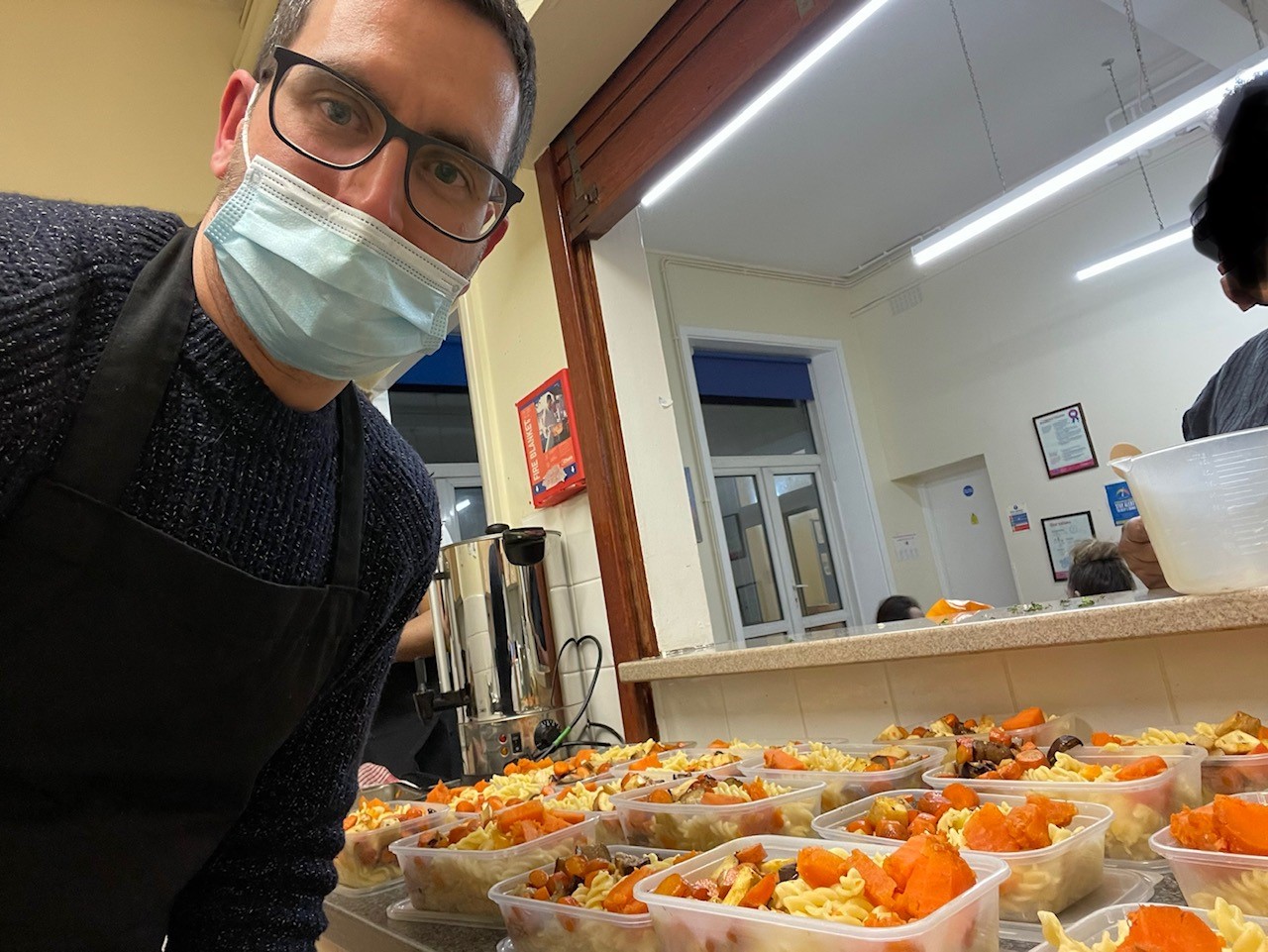 Feast With Us provides regular access to nutritious meals, nutritional education and skills for people suffering food poverty – the meals are made from surplus food that would otherwise be thrown away. Feast With Us cooks on average 4,000 meals per month, delivering around 1,000 meals per week by car, bike and foot.
Andrea used his Day to Amaze to volunteer for Feast With Us for a second year, this time cooking for the guests of a hostel for single homeless women in Angel, Islington.
'I loved using my Day to Amaze to support such a great cause. I really enjoyed my time cooking with other amazing volunteers,'' says Metro Bank colleague, Andrea Gallo. ''The guests of the hostel were all very happy and grateful for the food we cooked for them. The smiles on their faces were priceless and the best reward for the work done.''
Metro Bank's Harrow store is located at Unit 1-2, St Anns Shopping Centre, Harrow, Middlesex, HA1 1AS. The store is open Monday - Saturday: 8.30am - 6pm and Sunday: 11am - 5pm.