The UK's community bank, Metro Bank, gives every colleague a Day to Amaze – essentially a paid day off to support a local charity or good cause. Tracey Smith a Metro Bank colleague and Bourne resident spent her Day to Amaze jumping out of a plane and raising £1,100 for the Pathological Demand Avoidance Society (PDA). PDA is a profile that describes those whose main characteristic is to avoid everyday demands and expectations to an extreme extent. Children and adults with the PDA profile of autism are often misunderstood - it's a complex and challenging condition.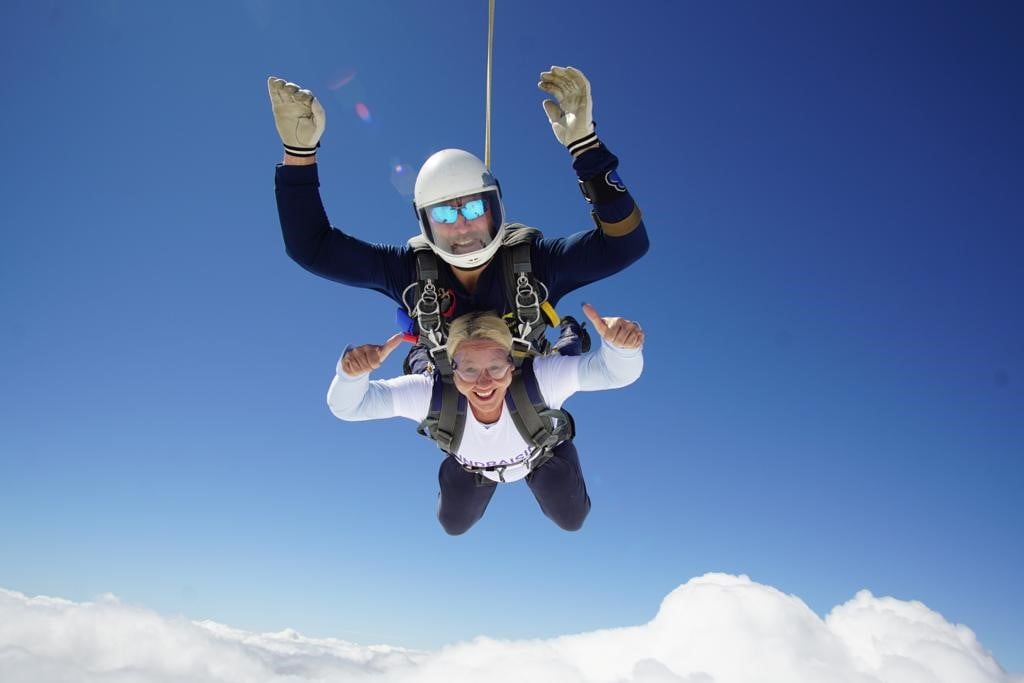 The PDA Society is a small charity led and run by a small team of parents, whom all have a direct connection with PDA. There is no support locally or nationally for children with Autism and PDA, combined with extreme anxiety and mental health issues.
Tracey was inspired to take on the challenge as her 13 year old niece, was diagnosed with high-functioning Asperger's syndrome, undiagnosed PDA and is on the autism spectrum meaning she struggles with extreme anxiety and obsessive compulsive disorder.
"I wanted to raise money for the PDA Society because I want to see young people on the autism spectrum given the same start in life as any other child," explains Tracey Smith, Commercial Relationship Manager, Metro Bank. "Currently, outcomes simply aren't good enough, with too many autistic children falling through the cracks and not getting the care and support they need. With the right support, they can live happy, healthy and independent lives within their own communities."
Despite the fear of falling at 120 miles an hour, Tracey took on the "Plummet for PDA" as a tandem jump at Sibson Aerodrome with tandem instructor Florin Cotofana and photographer Emily Cook and it was all over in under ten minutes.
Smith: "It was scary but exhilarating and I am so glad I did it. A huge thanks to all my colleagues, family and friends who have helped me raise such a fantastic sum for this much needed charity."