The UK's community bank, Metro Bank, gives every colleague a Day to Amaze – essentially a paid day off to support a local charity or good cause. Reading resident and Business Development Manager Rebekah Burke recently volunteered at the Battle of the Proms held in Oxford's Blenheim Palace to help raise nearly £11,000 for the Armed Forces' charity, SSAFA.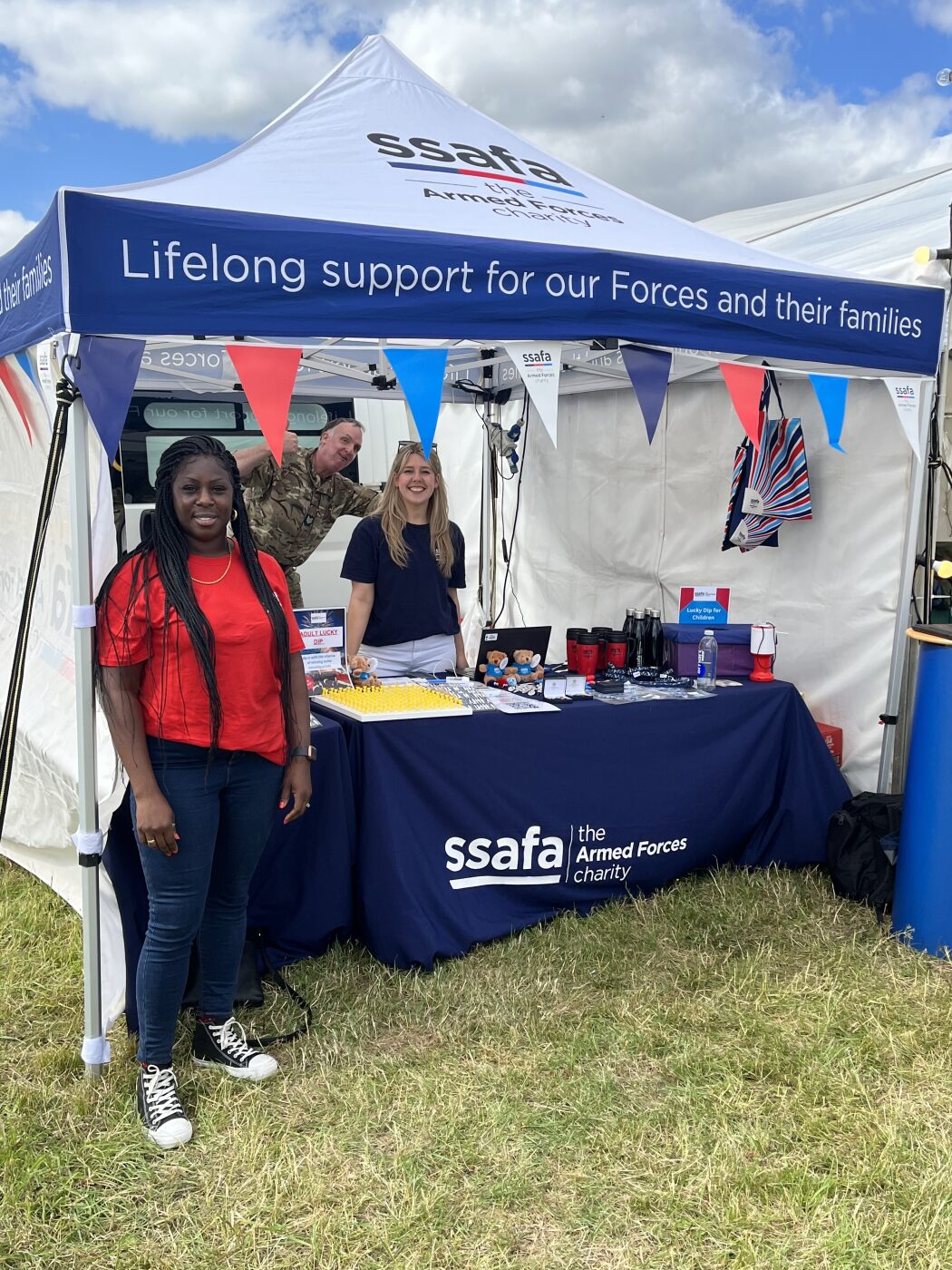 SSAFA is a trusted source of support for serving personnel, veterans and their families in their time of need. SSAFA helps the Armed Forces community by providing direct support to individuals in need of physical or emotional care. Addiction, relationship breakdown, debt, homelessness, post-traumatic stress, depression and disability are all issues that can affect members of our Armed Forces community. Many of these problems only become apparent when an individual leaves their life in the Forces and join 'Civvy Street'. SSAFA is committed to helping our brave men and women overcome these problems and rebuild their lives.
"This particular charity event is close to my heart as my husband served in the British Army for five years as a mechanical engineer," explains Metro Bank Asset Finance Business Development Manager, Rebekah Burke. "He frequently tells me of his experience whilst being summoned to the battlefield which is incredibly moving to hear about the reality of what takes place on the fields and certainly not for the faint hearted.
"Volunteering at this event to help promote the work of SSAFA was truly rewarding and I talked and engaged with different categories and ranks of the military from the Sea Cadets, The British Army, Royal Marines and The Royal Navy. It is fantastic that Metro Bank gives us a paid day off to volunteer and the Bank is a big supporter of the Armed Forces."
This month Metro Bank was named in the 100 Great British Employers of Veterans and in July 2019, Metro Bank signed the Armed Forces Covenant and since then the Bank has been recognised as a Defence Employer Recognition Scheme Gold Award Winner.
Burke: "On the day SSAFA raised £10,927.28 which will go towards helping the servicemen and women, veterans and their families wherever and whenever they need the support."
Metro Bank's Reading store is located at 201 Broad Street, Reading, RG1 7QA.The store is open Monday – Saturday: 8.30am - 6pm. Sunday: 11am - 5pm. Reading Metro Bank is also part of the Safe Space scheme – the store is available to anyone experiencing, or at risk of domestic abuse, providing the opportunity to safely call a helpline, support service or loved one.