Metro Bank, gives every colleague a Day to Amaze – essentially a paid day off to support a local charity or good cause. Manchester and Cardiff Metro Bank colleagues used their Day to Amaze to raise money for World Vision to help them bring access to clean water to many remote and rural regions all over the world.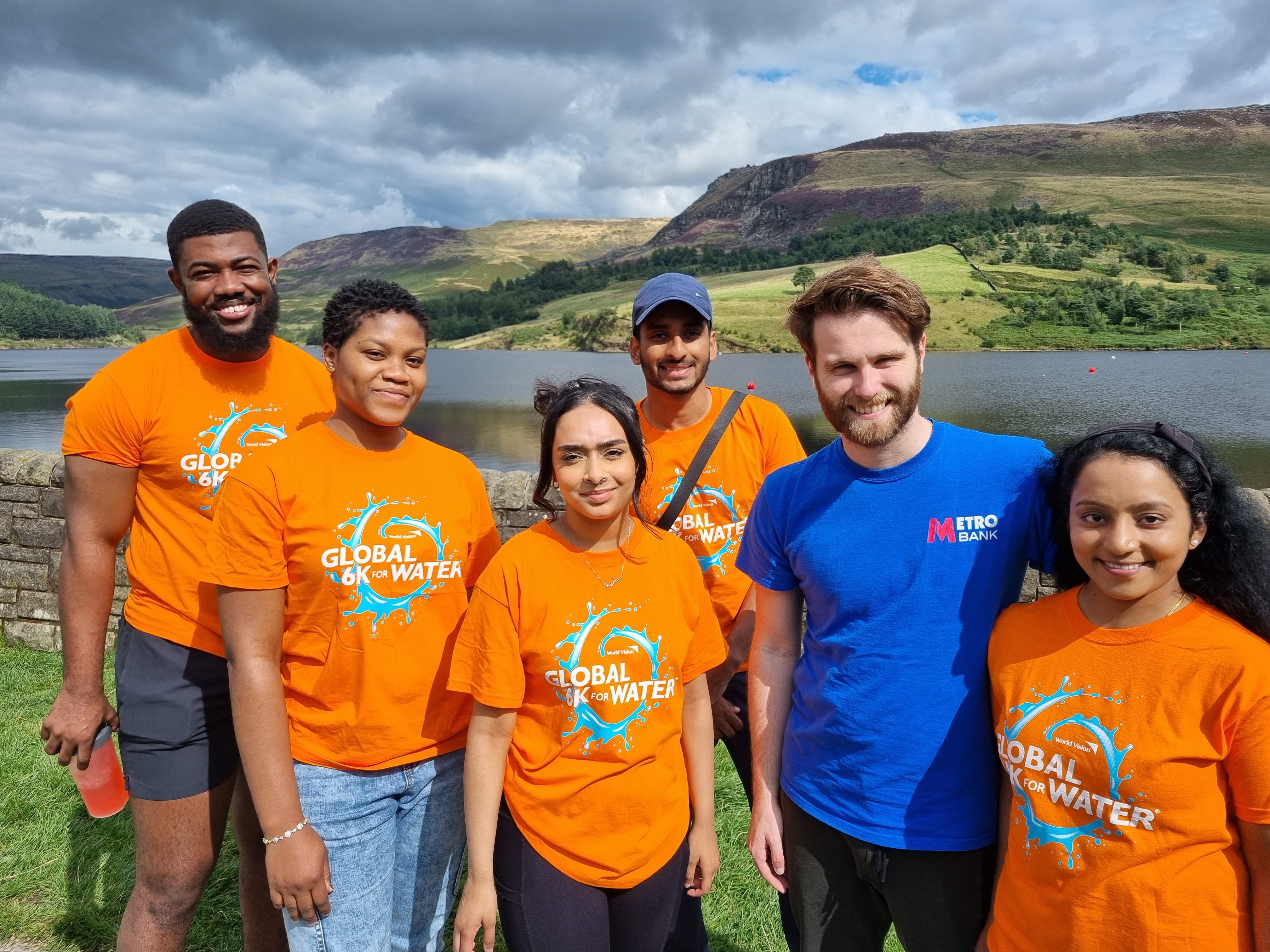 World Vision is a charity that helps the most vulnerable children, in the most difficult places, overcome poverty and experience fullness of life.
In recognition that 6K is the average distance that children, often girls, walk every single day to fetch water for their community, the charity created the Global 6k Walk for Water - participants are sponsored to walk, run, jog or even skate their way to 6K, to help raised funds that will directly help make a difference in communities who do not have access to clean water, which is essential to vulnerable children and families.
Metro Bank colleagues James Ellacott, Vihan Gunaratne, Sam Salam, Korsah Smith-Mensah and Godsgift Nicholas were led by Nilany Vasantharasan in a 6k hike across the Peak District aiming to raise £250 for World Water Week.
"As a community bank, we actively support great causes such as these," explains Nilany Vasantharasan, store manager at Manchester's Metro Bank. "We had a great day walking in almost perfect weather conditions and would like to say a huge thank you to colleagues, customers, friends and family who have already donated."
Anyone interested in supporting the Global 6k Walk for Water can donate here.
Manchester Metro Bank is located at 45 Market Street, M1 1WR. Store opening hours are Monday to Saturday 8.30am to 6pm, Sunday 11am to 5pm.
PICTURE SHOWS L2R
Metro Bank colleagues - Korsah Smith-Mensah, Godsgift Nicholas, Samiha Salam, Vihan Gunaratne, James Ellacott and Nilany Vasantharasan