Metro Bank, the community bank, gives every colleague a Day to Amaze – essentially a paid day off to support a local charity or good cause. Eight colleagues from Metro Bank's people team chose to use their Day to Amaze to fundraise for Ukrainian refugees. Colleagues joined thousands in The New Balance Big Relay and raised £628 for Care4Calais – a charity supporting refugees in Calais and areas affected by the European migrant crisis.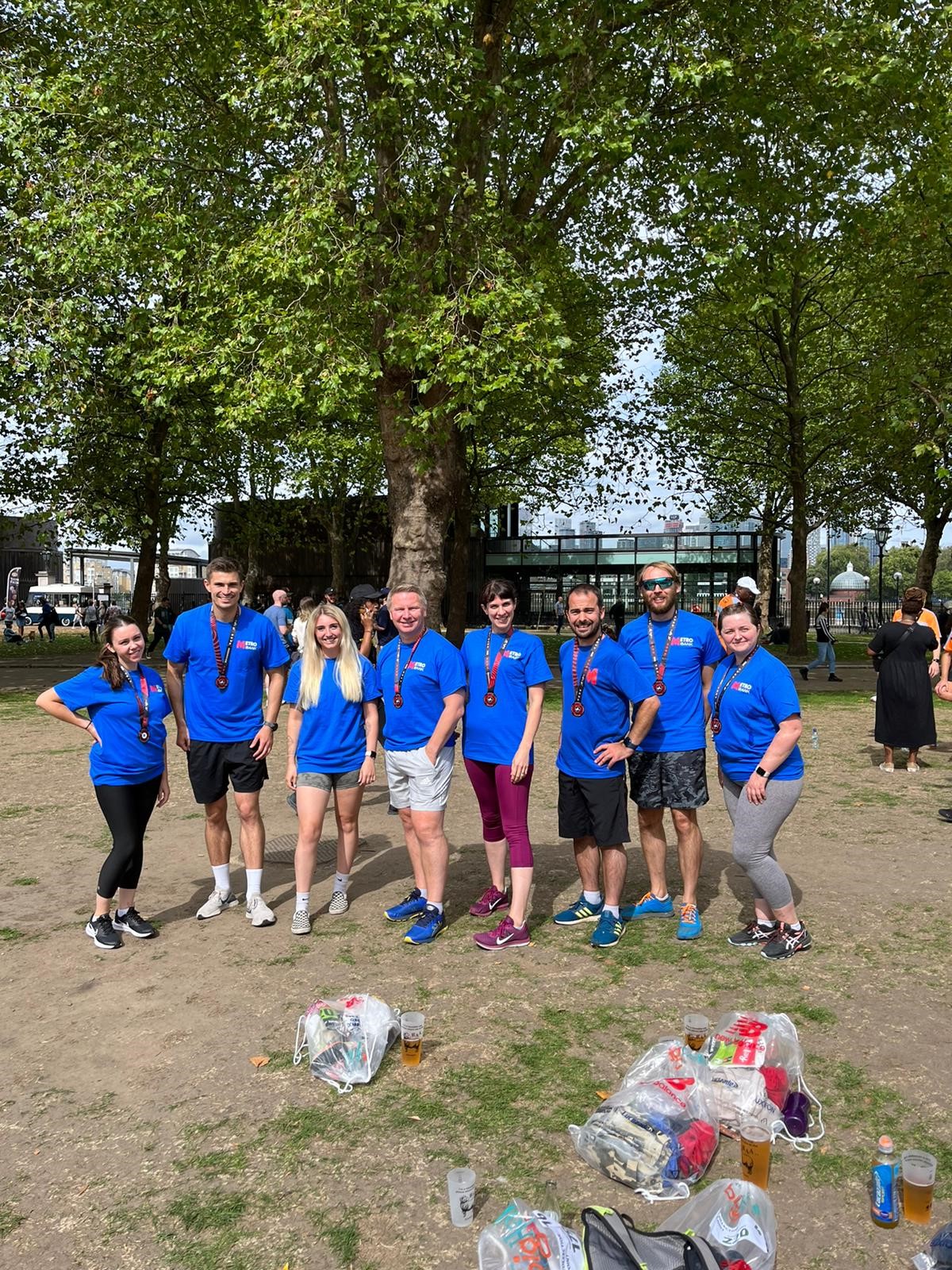 The Big Half consists of a half marathon featuring a thirteen mile course that starts by Tower Bridge in central London and finishes at Cutty Sark in Greenwich. The New Balance Big Relay is an opportunity for those not able to run the full thirteen mile course to still be able to participate at The Big Half in teams of four. The marathon is divided into four legs with each participant running roughly three miles each.
Metro Bank colleagues who participated were Adrian Storr, Charlie Mansell, Paul Mouland, Ilona Misiak, Karl Porter, Sam Collins, Amy Slattery and Abbie Collard. Colleagues split into two teams of four, namely 'Metro Bank pop stars' and 'Run like the Winded' with Adrian Storr and Karl Porter as team leaders.
"As a community bank, we are always delighted to support a good cause," says Karl Porter, Director of Recruitment at Metro Bank. "I'm so excited to have participated in the half marathon to raise £628, money which will help provide essential support for refugees. The teams were a real mixture of experienced and inexperienced runners and we all really wanted to make an impact by supporting such a deserving cause."
If you are interested in donating, please click here.