The UK's community bank, Metro Bank, gives every colleague a Day to Amaze – essentially a paid day off to support a local charity or good cause. Metro Bank colleagues used their Day to Amaze to support St Luke's Hospice, based in Harrow.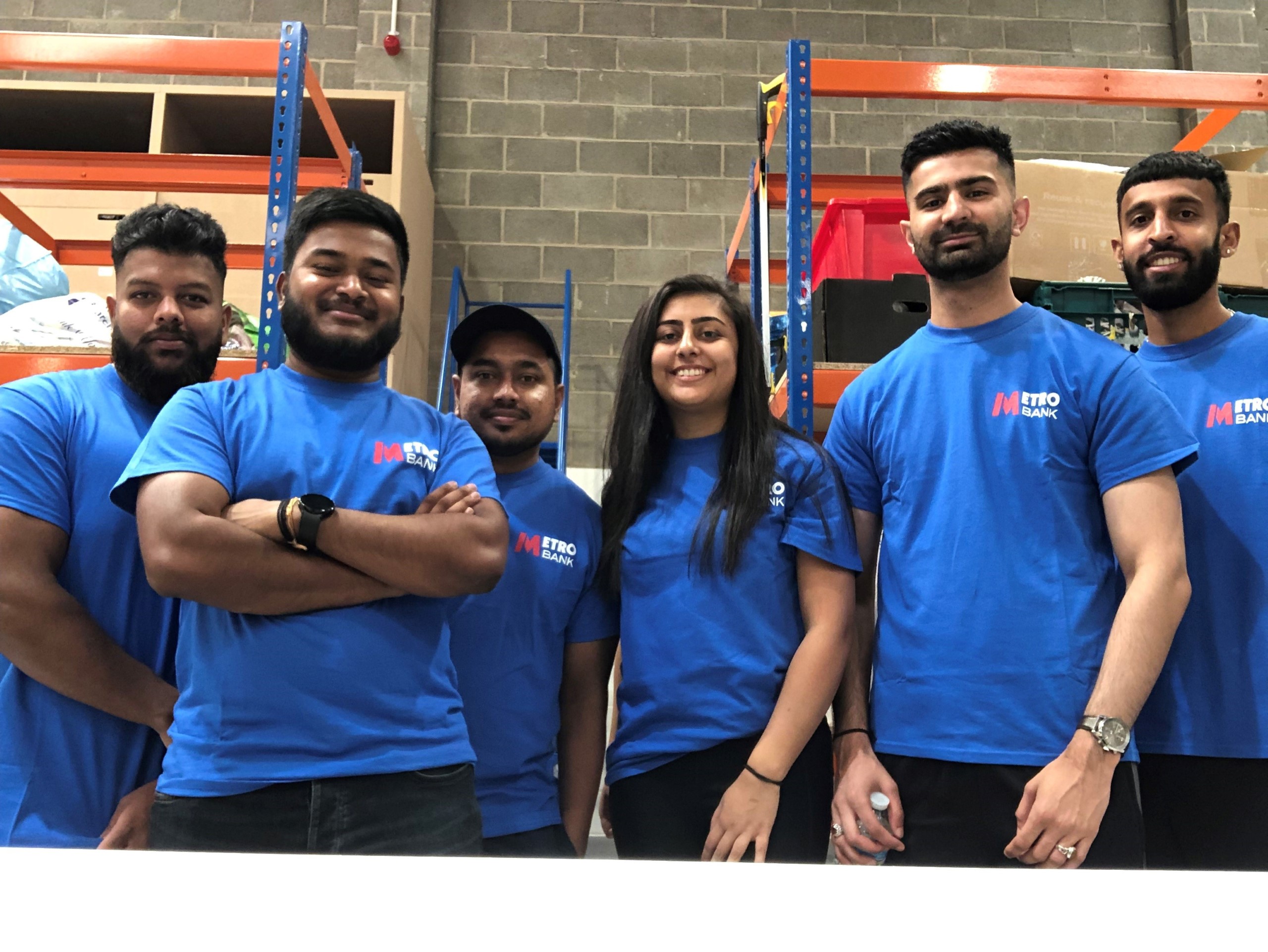 St Luke's Hospice cares for people approaching the end of their life in Harrow and Brent. The charity aims to give the people they care for the best possible quality of life, each and every day. The hospice receives around 30% of the funding needed for care from the NHS and the rest is raised from the amazing generosity of the organisations and people who make care possible. The local community is a vital partner, kindly supporting the hospice through their donations and fundraising alongside the dedication of over 800 incredible volunteers who freely give their time to support the best possible end of life care for local people.
Metro Bank colleagues from the financial crime team and local residents - Kajanan Vigneswaran, Suren Suntharalingam, Nish Bhaskaran, Geenal Dalal, Hassanain Jafferali and Chiraag Kerai all volunteered at St Luke's Hospice brand new donation centre and shop. The team assisted with a variety of tasks from sorting donations, helping clean and tidy the shop, preparing garments and items for sale as well as general admin.
"As we all live locally, we are all familiar with the work the hospice does for terminally ill and end of life patients. The hospice provides in-patient & out-patient care, medical support, therapy, day to day activities for their patients and carers as well as post life support for families and friends of loved ones. We were all keen to do something to support this cause as it is a key part of our local community," explained Geenal Dalal, Metro Bank's Financial Crime Risk & Control Specialist. "We all had a phenomenal time getting to know the St Luke's team and helping make a difference. We were able to help sort a sizeable volume of donations to help raise money. Overall, knowing we helped make a difference and supported the hospice was a fantastic and fulfilling experience."
Metro Bank's Harrow store can be found at Unit 1-2 St Ann's Shopping Centre, Harrow, HA1 1AS. The store is currently open Monday – Saturday: 8.30am - 6pm and Sunday: 11am - 5pm. Harrow Metro Bank is part of the Safe Space scheme – the store is available to anyone experiencing, or at risk of domestic abuse, providing the opportunity to safely call a helpline, support service or loved one.
Picture shows L2R: Kajanan Vigneswaran, Suren Suntharalingam, Nish Bhaskaran, Geenal Dalal, Hassanain Jafferali and Chiraag Kerai.