Colleagues from Metro Bank's Wolverhampton store have just donated 180 boxes of Banana, Apple and Blueberry treats to Birmingham Dogs Home. First in the queue to enjoy the organic treats was Murray – a big friendly stray who has yet to find his forever home.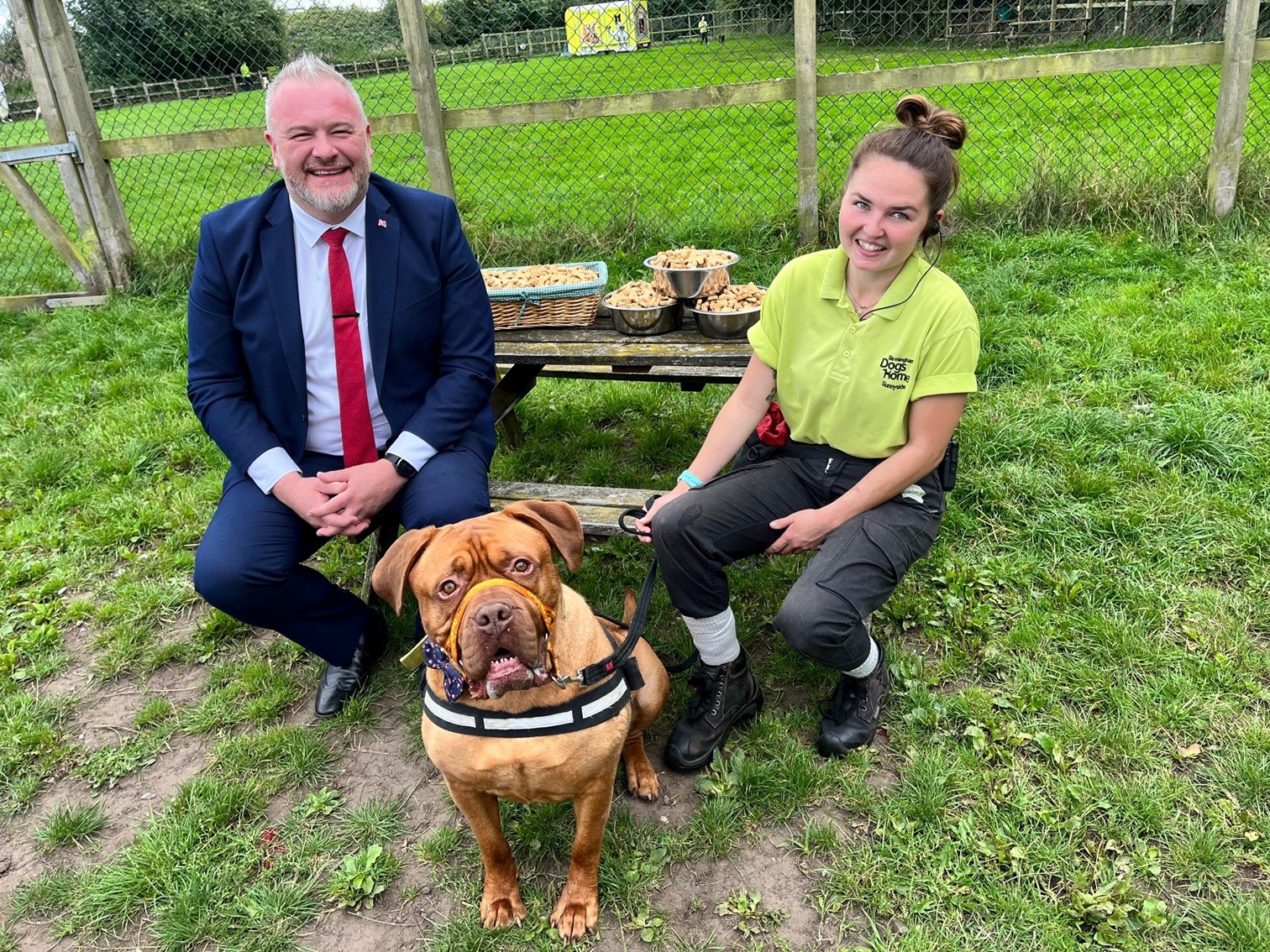 Murray has been at Birmingham Dogs Home for a while now as he undergoes extra training and would suit a home with no other dogs. He loved the treats and had lots to share. "I am a very friendly boy, I am very clever and I already know how to sit, give paw and lie down. The treats were delicious and I hope to earn more as I am currently being walked on a head halter as I can be extremely strong, but my carers have been working on this."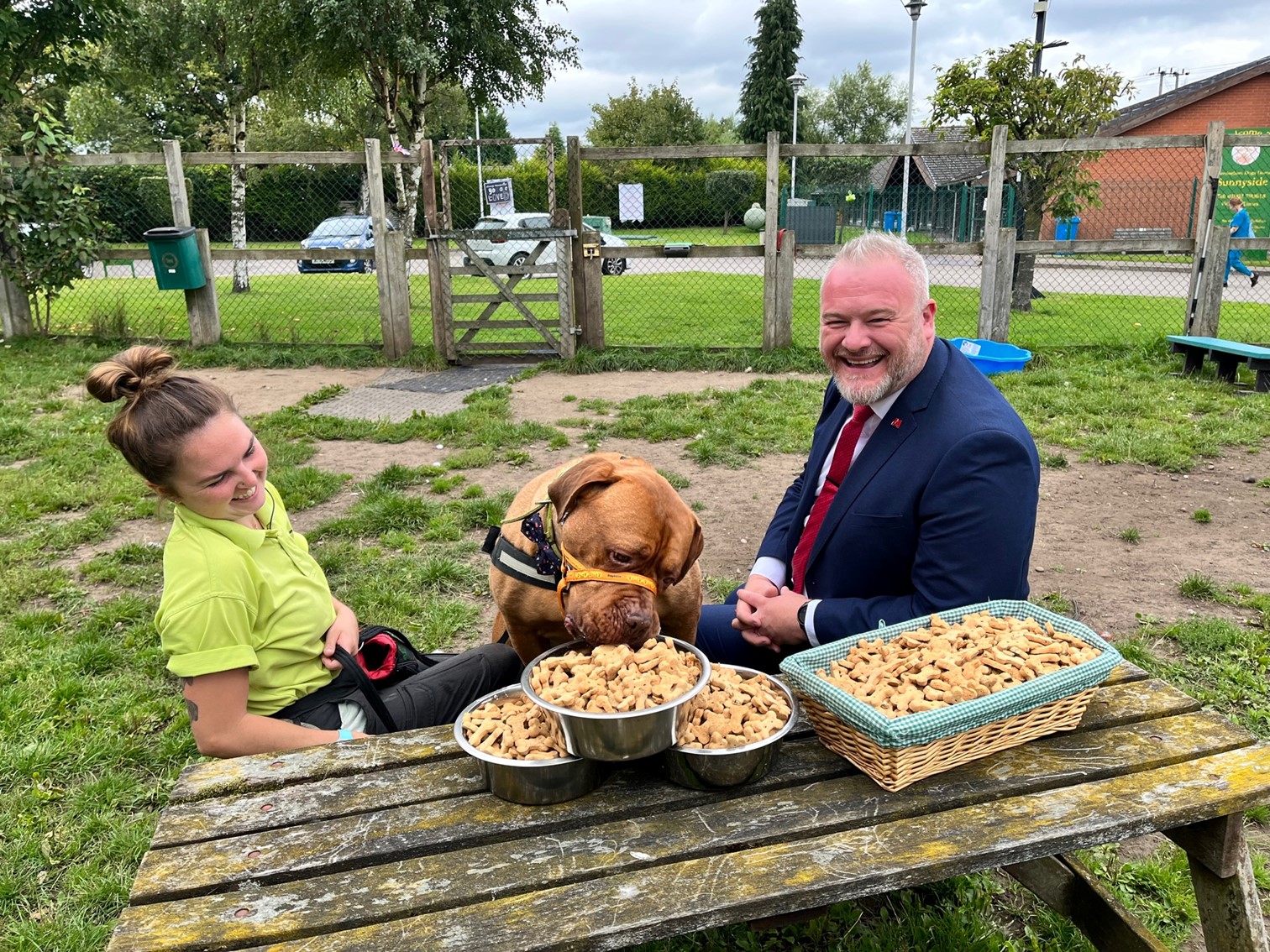 Birmingham Dogs Home has been at the forefront of animal welfare for the Midlands for over 130 years and is one of the region's oldest and best loved animal welfare charities. The charity operates two centres in Birmingham and Wolverhampton. Birmingham can house 150 dogs, Wolverhampton 100 in comfortable kennel blocks with adjacent facilities, such as its own vets' clinic, puppy unit and isolation block. Metro Bank which famously champions dogs and welcomes them in store, sponsors one of the kennels.
"It was lovely to meet Murray and to know that the treats will be appreciated by all the dogs waiting to be rehomed," adds Wolverhampton Metro Bank Local Director, Lee Currier. "Dogs are treated as VIPs in our stores enjoying water bowls, treats and even branded bandanas, so it was lovely to be able to make these homeless hounds feel like VIPs as they wait to find their forever homes."
Metro Bank's Wolverhampton store is located at 6-7 Dudley St, Wolverhampton WV1 3EY. The store is currently open Monday – Saturday 08:30am - 6pm. Sunday: 11am - 5pm.