Metro Bank is one of the many financial providers joining the BBC Be Scam Safe awareness week from Monday October 23rd – 27th.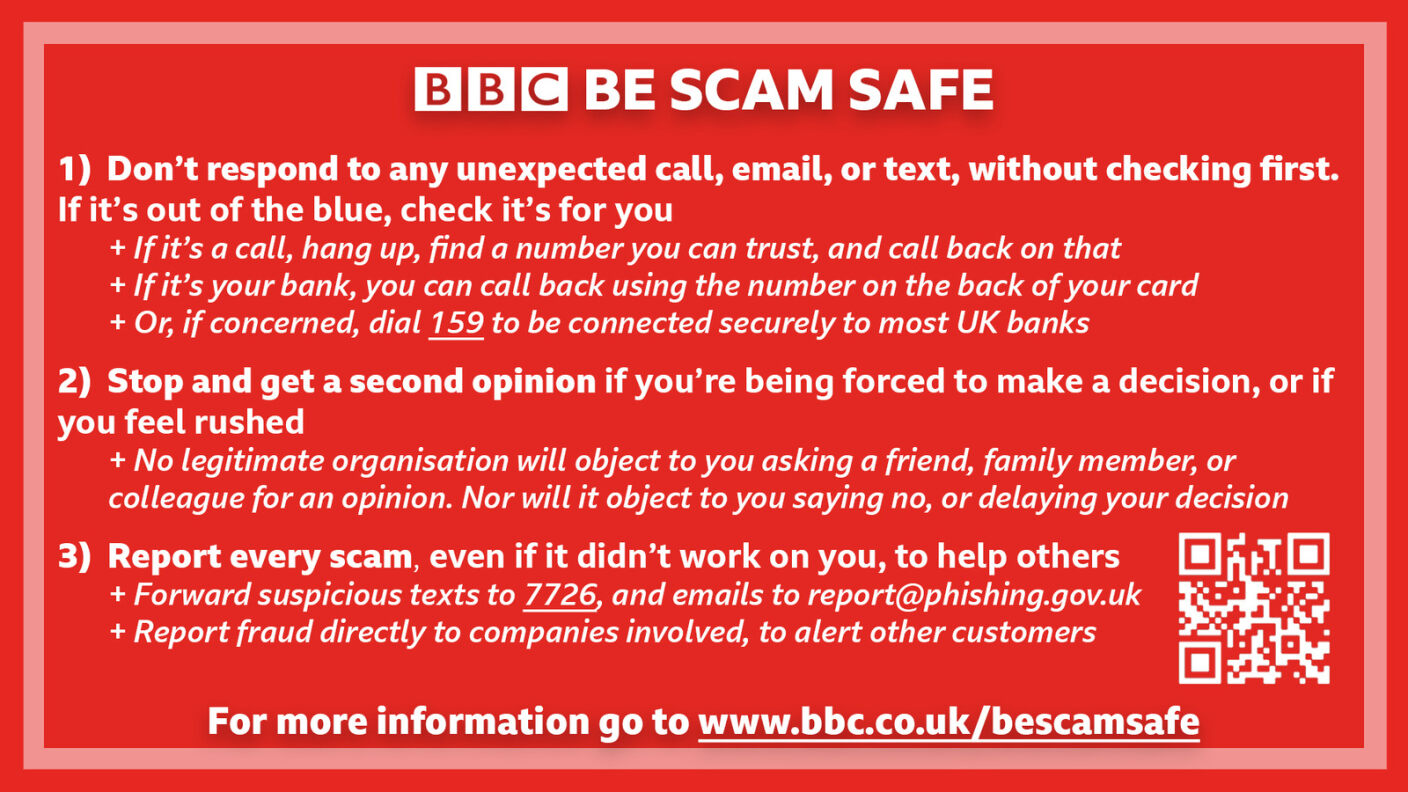 Each month Metro Bank publishes its Scam of the Month, but for October Metro Bank will be promoting the BBC Be Scam Safe messages with its customers, via its website, social media and in stores with colleagues promoting the Call 159 message.
The leading scam is low-cost, high frequency purchase scams – essentially the price we all pay for the convenience and speed of electronic payment transactions with a staggering £485million lost to authorised push payment (APP) scams in 2022. More than 207,000 (207,372) scam reports hit banks last year. UK Finance figures show that 44% of losses to scams initiate via telecommunications channels. The most common scam victims are likely to face via telecom channels is impersonation scams [scammer pretending to be a trusted company e.g. your bank, the police or HMRC], with the average victim losing £8,449 to this scam type.
"We are fighting a war with the scammers on behalf of our customers," advises Metro Bank's Head of Fraud & Investigations, Baz Thompson. "That said anything more we can do to help raise awareness with the British public and our customers about the prevalence of scams and the importance of learning how to protect yourself, we want to be a part of. The BBC is planning a full takeover across a range of its programmes to try and reach as many consumers as possible and we are proud to be both part of this campaign and supporting it."
BE SCAM SAFE
1) Don't respond to any unexpected call, email, or text, without checking first. If it's out of the blue, check it's for you
+ If it's a call, hang up, find a number you can trust, and call back on that
+ If it's your bank, you can call back using the number on the back of your card
+ Or, if concerned, dial 159 to be connected securely to most major UK banks
2) Stop and get a second opinion if you're being forced to make a decision, or if you feel rushed
+ No legitimate organisation will object to you asking a friend, family member, or colleague for an opinion. Nor will it object to you saying no, or delaying your decision
3) Report every scam
+ Even if it didn't work on you, reporting helps other people
+ Forward suspicious texts to 7726, and emails to report@phishing.gov.uk
+ Report fraud directly to companies involved, so they can alert other customers
For more information go to www.bbc.co.uk/bescamsafe
'159' is designed to break the scam 'journey' at the critical moment when you are at most risk of being manipulated into making a payment. For more details on how 159 works, please visit 159 — Stop Scams UK.