The UK's community bank, Metro Bank, recently joined over one hundred businesses to participate in the Kent Construction Expo hosted by the Kent Invicta Chamber of Commerce with support from Kent County Council, Medway Council and the Kent Construction Focus Group.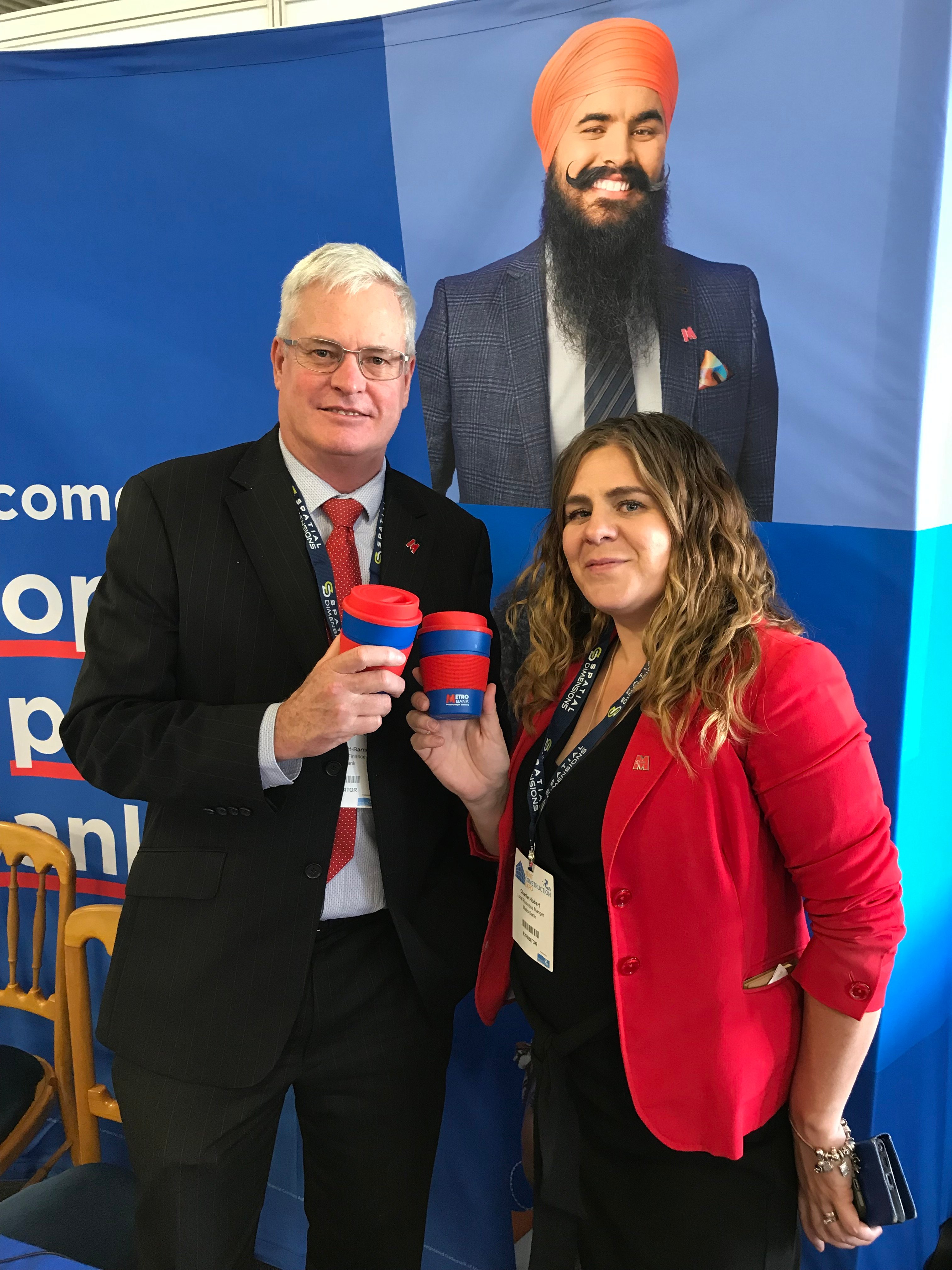 The Kent Construction Expo has been running for over ten years and is the largest gathering of construction industry professionals, contractors and suppliers in the South East. The expo attracts a wide range of exhibitors, but Metro Bank was the only bank in attendance and presents a unique opportunity for the construction sector in the South East to come together for an invaluable day of networking and innovation.
Metro Bank stores across Kent – that's Ashford, Maidstone, Canterbury and Tunbridge Wells - teamed up to meet local businesses and explain how they can be supported with their banking needs.
"As a community bank, we were delighted to be able to meet everyone at this inspiring event aimed at promoting local businesses in the construction sector," says Andre Van Zijl, Metro Bank's Area Director, South Region. "We are always seeking new ways to build a stronger community and this event has helped by giving us clearer insight into how we can support local businesses.
Maidstone's Local Business Manager Ben Sizer agrees, "It was great to meet face to face and listen to what local businesses need from us. Many business owners were frustrated by the poor service they had received from other banks. They want their banks to help support and grow their business and were interested in having a stronger, more personal relationship with their bank – which they felt would be the most beneficial for their business - irrespective of its size or growth stage."
Metro Bank's Ashford store is located at 95 High St, Ashford TN24 8SA.
Metro Bank's Maidstone store is located at 10 Week St, Maidstone ME14 1RN.
Metro Bank's Canterbury store is located at 2 St George's St, Canterbury CT1 2SR.
Metro Bank's Tunbridge Wells store is located at 2&4 Calverley Road, Tunbridge Wells TN1 2TB.
The stores are open Monday – Saturday: 8.30am - 6pm and Sunday: 11am - 5pm.