The UK's community bank, Metro Bank, recently joined thousands of others supporting Breast Cancer Now's Wear It Pink and raised £2,338.00.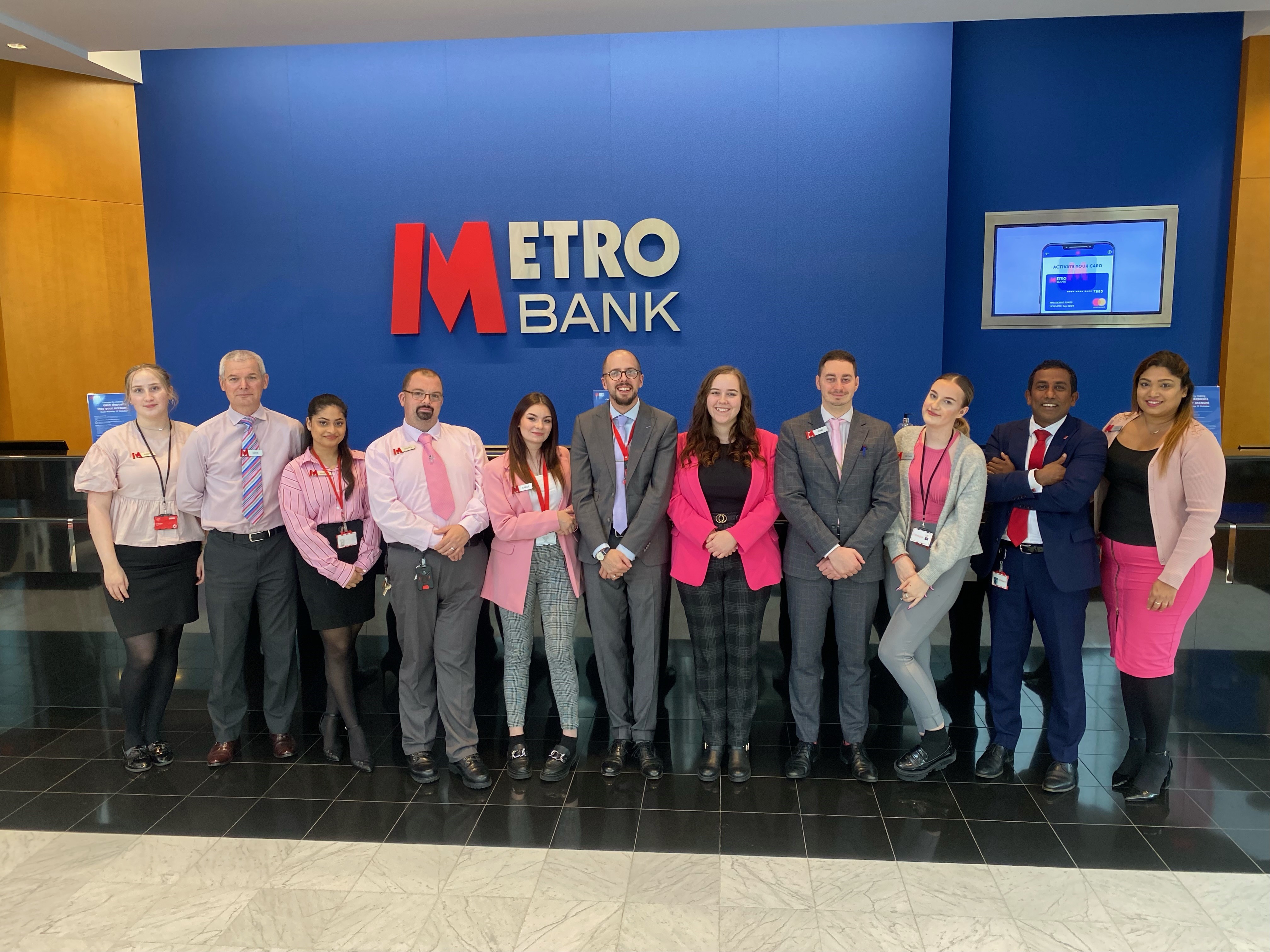 Breast Cancer Now is the UK's largest breast cancer charity which helps fund research and provides support to people affected by breast cancer.
Breast Cancer Now's Wear It Pink day is one of the biggest fundraising events in the UK taking place during Breast Cancer Awareness Month with thousands of amazing people wearing it pink in their communities, schools or work places. This campaign has existed for over twenty years and has raised over £37 million to date.
Throughout October, Metro Bank's Women on Work (WOW) colleague inclusion network organised a bank wide campaign to raise awareness of breast cancer. Traditionally, on Fridays, Metro Bank colleagues wear something red to work, but to mark Wear It Pink day, colleagues swapped their red attire for pink and enjoyed lots of pink treats while raising funds and learning about breast cancer.
"As a community bank, we are happy to support such a worthwhile cause," says Judith Lowe, Metro Bank's Chair of Women on Work. "It was lovely to see everyone in rosy tones to support Wear It Pink day. We learned about how people have been affected by this cancer including from some of our brave colleagues who shared their personal experiences. A huge thank you to our customers and colleagues for helping us raise such a fantastic amount for the Charity."
To donate, please click here.