In celebration of the Sikh New Year festival, Vaisakhi the Metro Bank stores in Borehamwood, Chiswick, Hammersmith, Harrow, Hounslow, Slough, Staines, Kingston, Southall, Watford, Edgware, Ealing , Uxbridge donated essential food and toiletries to the Gurseva foodbank.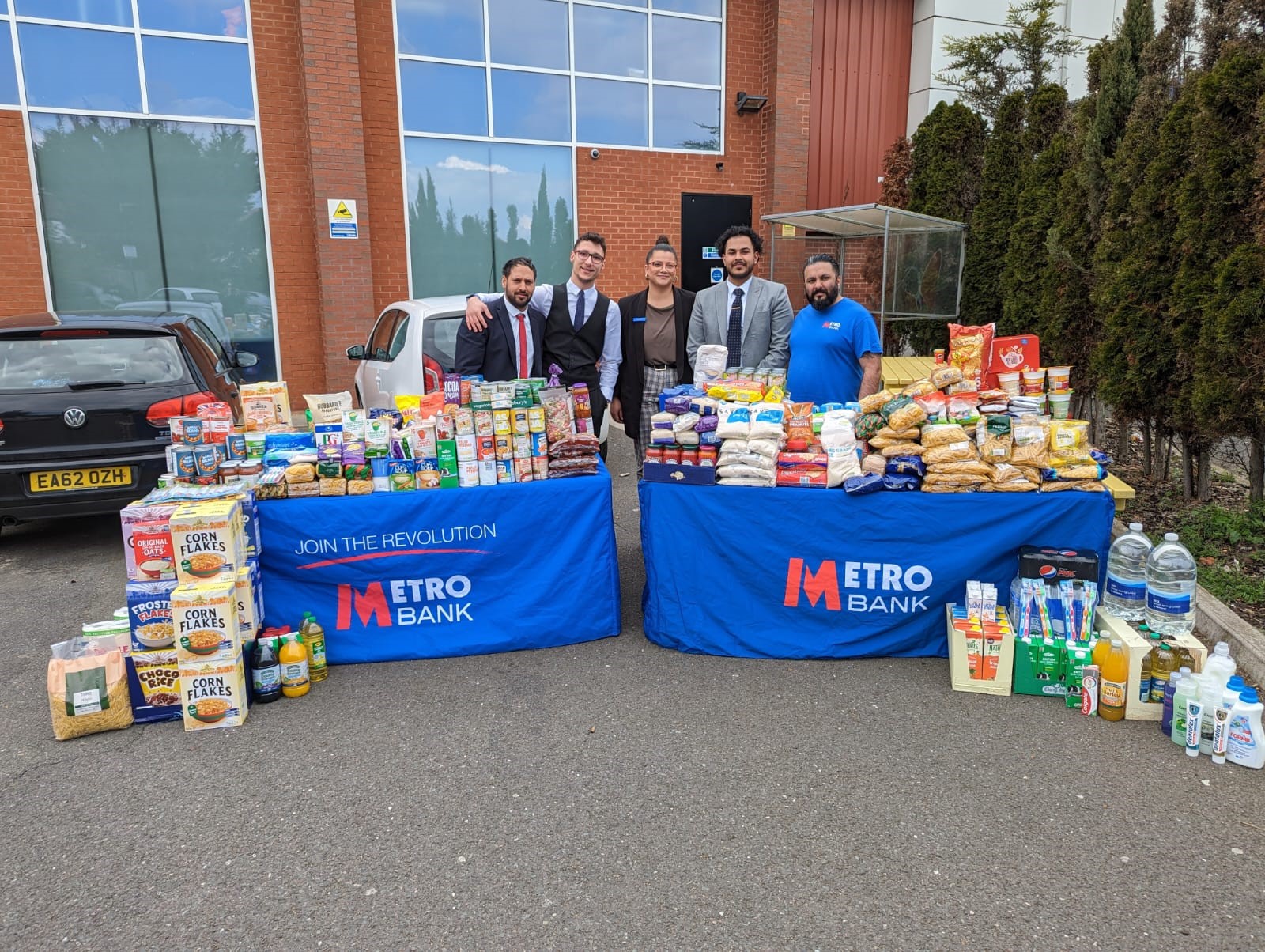 Gurseva is a 100% volunteer led organisation which helps who are vulnerable in the local community. The charity provides hot food, refreshments, clothing, sanitary products, and a friendly ear to those who are homeless or in shelters.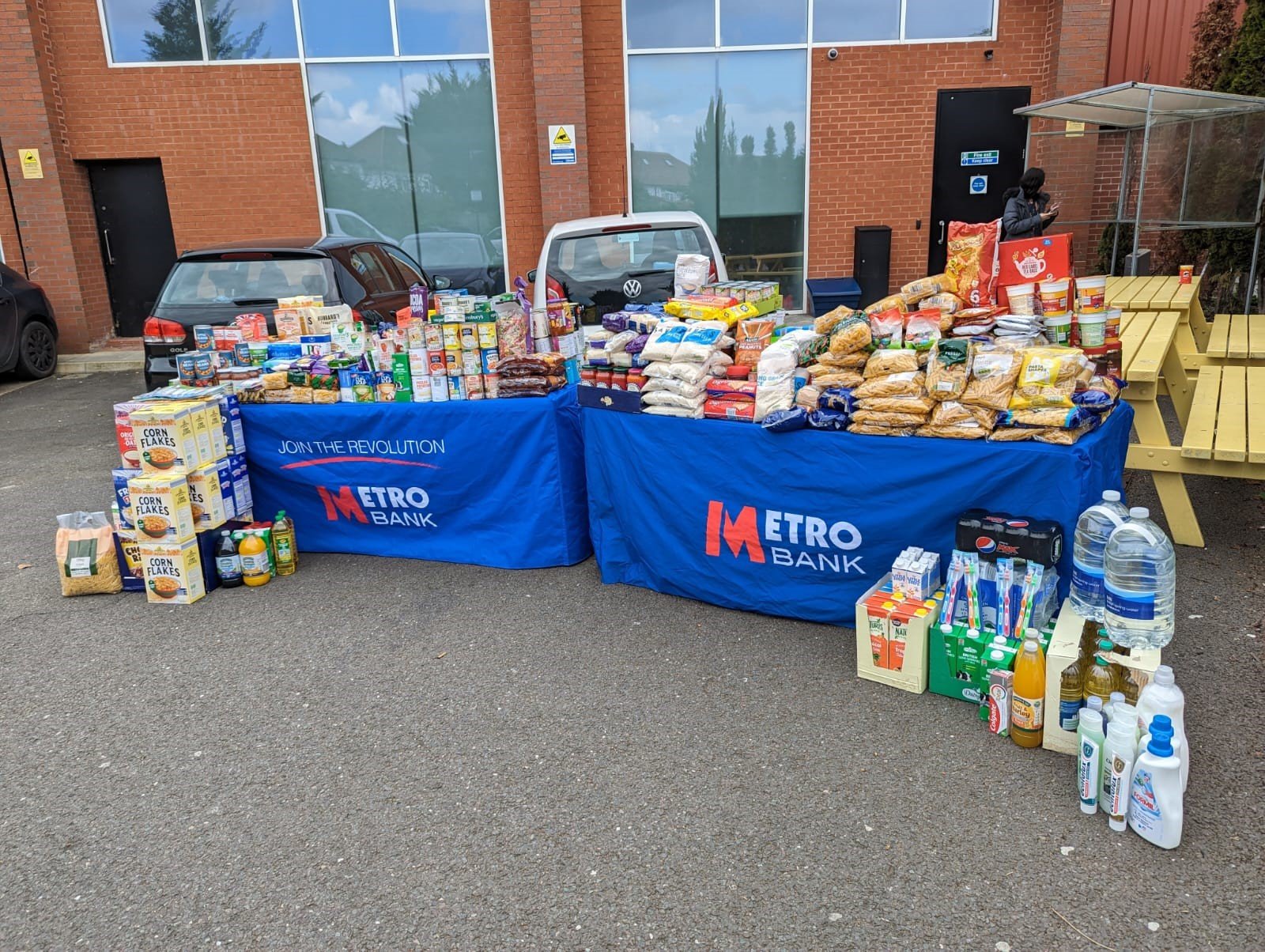 "A huge thank you to everyone who donated for the Gurseva Foodbank", said Harrow Metro Bank Store Manager, Chet Grewal. "As a community bank, we want to make a difference to our local communities. We are one of 25 of our stores that collected for local foodbanks to help local residents and families in need."
The need for local foodbanks has never been greater with more than 14 million people in the UK living in poverty – including nearly five million children.
Harrow Metro Bank is located at Unit 1-2 St Anns Shopping Centre, Harrow, Middlesex, HA1 1AS. Harrow Metro Bank is also part of the Safe Space scheme – the store is available to anyone experiencing, or at risk of domestic abuse, providing the opportunity to safely call a helpline, support service or loved one.