The UK's community bank, Metro Bank, gives every colleague a Day to Amaze – essentially a paid day off to support a local charity or good cause. Thirty Metro Bank colleagues from both its large trading business and corporate affairs teams recently spent their Day to Amaze volunteering at the Euston Foodbank.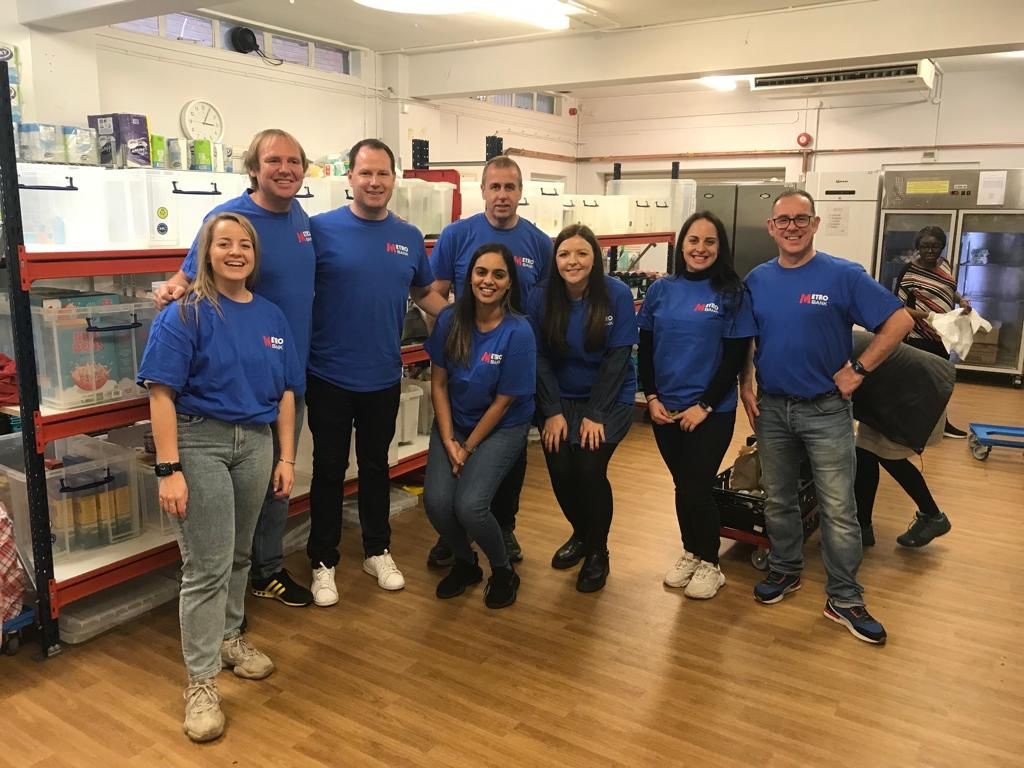 The Euston Foodbank is part of the Trussell Trustand aims to redistribute food to people with either no or insufficient food so that they can cope with their immediate situation. The Euston Foodbank is right next to a mainline station in central London with good local transport connections, so a range of people visit including those on low incomes, families, people facing benefit delays, people experiencing emergencies and crises and homeless people.
The foodbank is almost entirely staffed by volunteers so Metro Bank colleagues spent their time unloading bulk deliveries, and sorting out storage of daily donations received from supermarkets, local businesses and residents.
"I think everyone who volunteered was both shocked at the level of need that is out there and humbled by the experience", said Metro Bank commercial banking director, Samantha Hilton. "It was inspiring to hear of the monumental work that volunteers do to support their community, with over 800 people benefitting from their efforts and donations every week. In what is a truly deserving cause I am so pleased that we all had the opportunity to play a small part in an organisation that changes lives every single day. On top of that we have so far successfully raised over £150 in donations as well as donating food, toiletries and more. We intend to continue to volunteer and support the Foodbank in 2023."