The UK's community bank, Metro Bank, recently hosted the 16 Days of Activism Campaign, at its Northampton store. Organisers the West Northamptonshire Community Safety Partnership were welcomed in store along with the Domestic Abuse and Sexual Violence Coordinator for West Northamptonshire Council, Maddy Allen.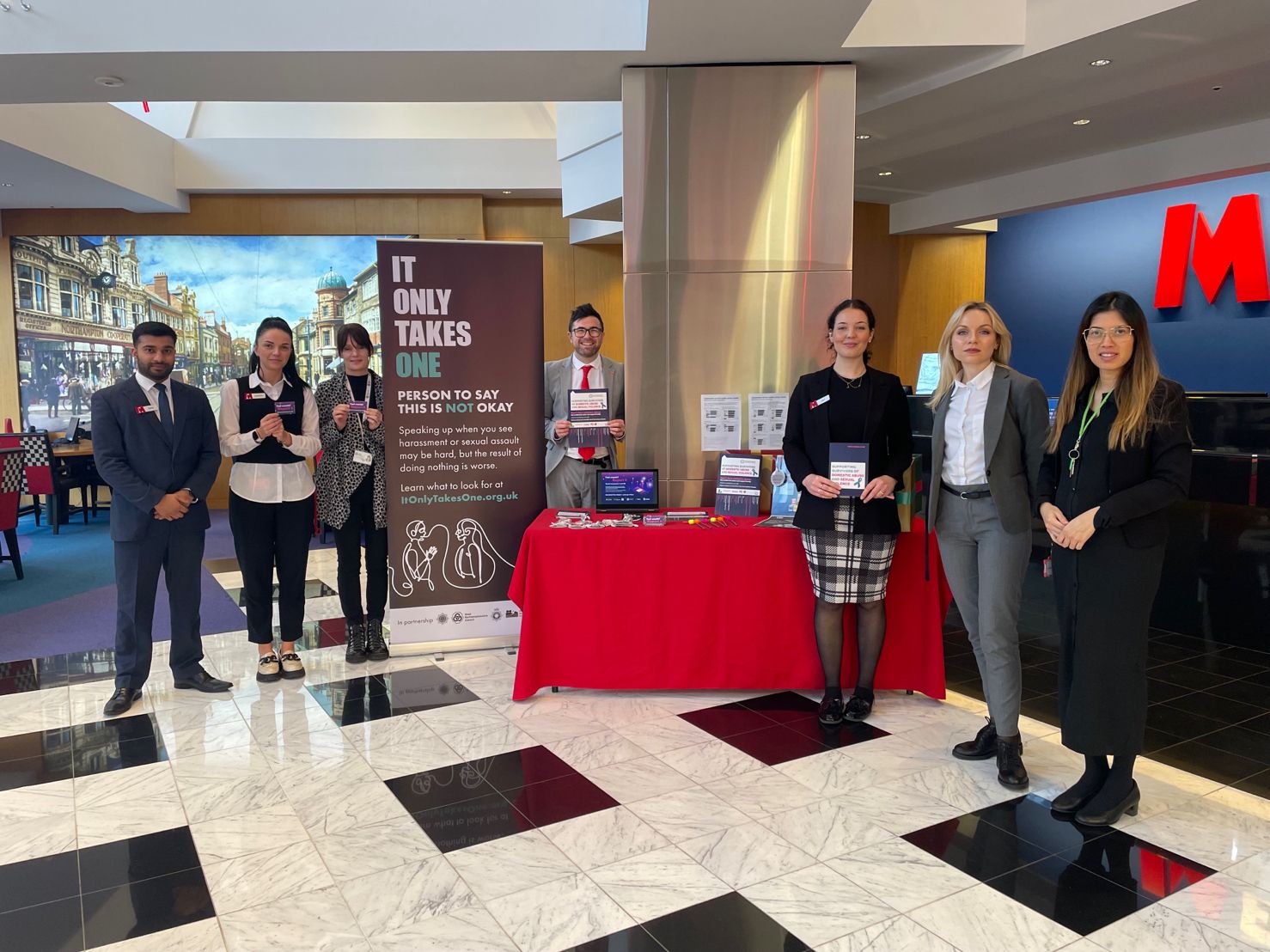 The 16 Days of Activism against gender-based violence is an annual international campaign, running from the International Day for the Elimination of Violence against Women to Human Rights Day. The campaign's goal is to call for an elimination of all forms of gender-based violence against women and to raise awareness around the issue.
West Northants is committed to tackling crime and disorder and supporting vulnerable victims. The county is working with several organisations such as – Serenity, the Sunflower Centre, Northamptonshire Rape Crisis centre, EVE, Voice, Northamptonshire Domestic Abuse Service, Crimestoppers and the Police.
''As a community bank, we are pleased that we were able to continue our working relationship we have with Northampton council and were delighted to join them in this important campaign,'' explains Kai Penn, Metro Bank's Local Business Manager, Northampton. ''We are always seeking new ways to help and support our local community and this day has us raise awareness of gender based violence.''
Metro Bank's Northampton store is at 27-29 Abington Street, Northampton, NN1 2AN. The store is open Monday to Saturday: 8.30am to 6pm, Sundays: 11am to 5pm.