The UK's community bank, Metro Bank, gives every colleague a Day to Amaze – essentially a paid day off to support a local charity or good cause. Seven Metro Bank colleagues from the product team recently volunteered at animal charity Mayhew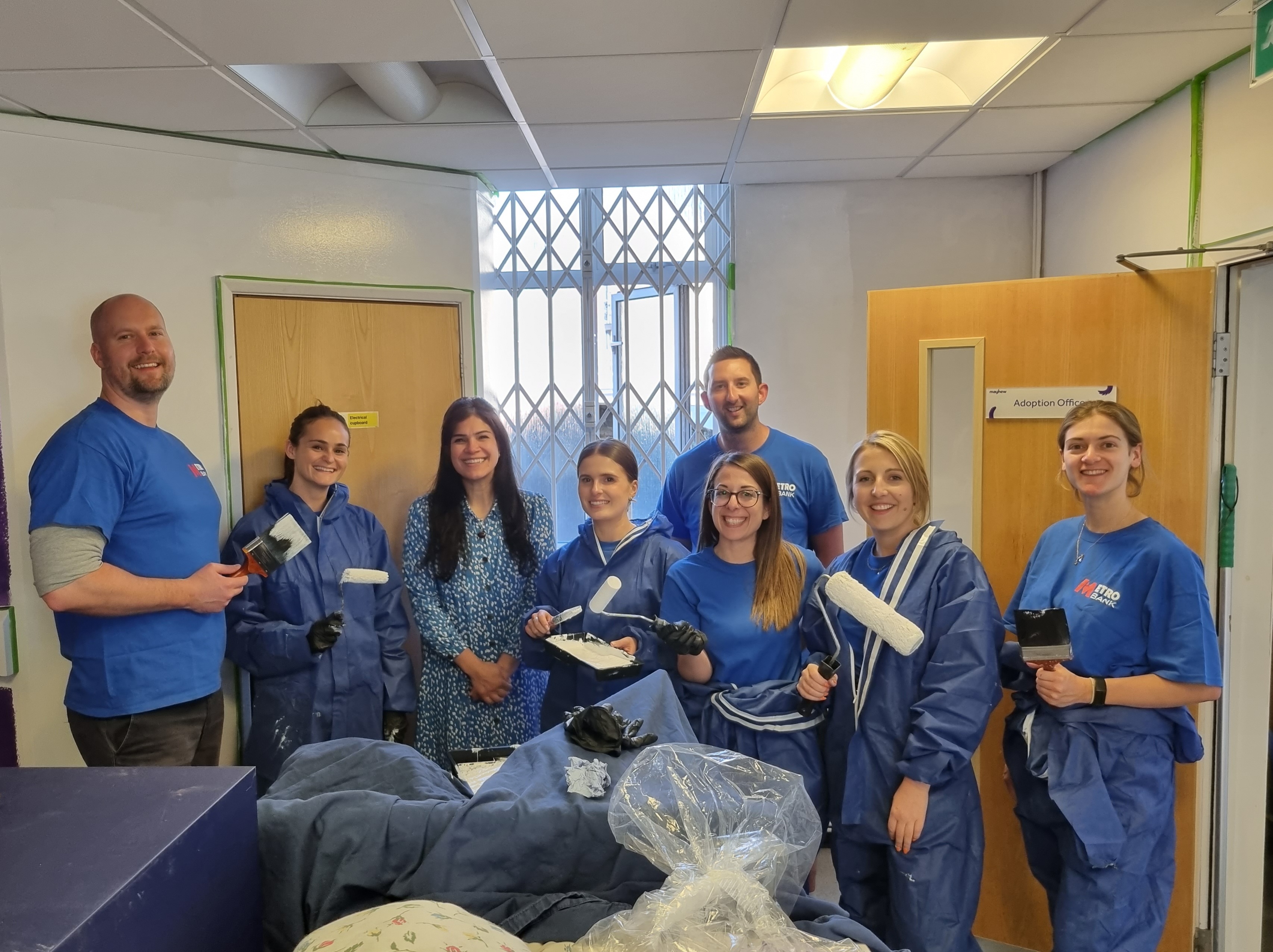 Mayhew is an animal welfare charity working to improve life for dogs, cats and the people in its London community. Metro Bank famously welcomes dogs in all of its stores, providing complimentary water bowls, organic treats and branded bandanas for its four legged VIPs.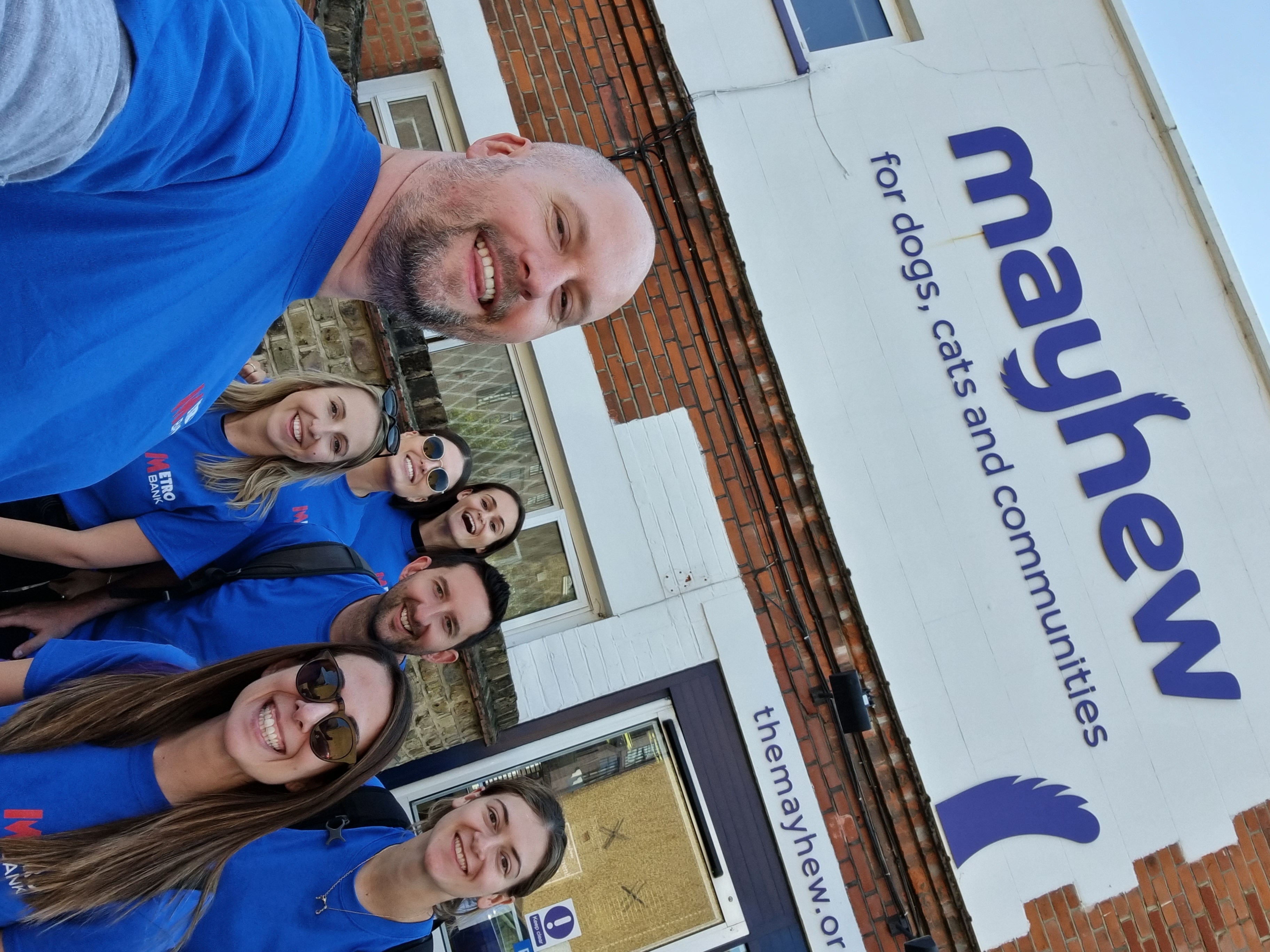 The product team based out of the Holborn Metro Bank office included colleagues Ian Jackson, Jade Morgan, Sophie Newman, Chris Healing, Anna Treacher, Tina Parnell and Francesa Elefante. Together they helped create a sensory garden for the dogs in their care and painted their adoption room.
'We had a fantastic day out of the office working at the charity'' explains Metro Bank head of deposits, Ian Jackson and event organiser. 'Being given a paid day off by Metro Bank to fundraise to volunteer for this charity is a real perk. The best part of the day was being able to contribute towards a meaningful change for that benefits the charity and the gorgeous dogs and cats in their care."