In celebration of Fairtrade Art Trail and Fairtrade Fortnight, the UK's community bank, Metro Bank, is displaying handmade sculptures by students from the Solihull School. The theme for this year's Solihull Fairtrade is 'Choose Fairtrade now to save the future of our foods'.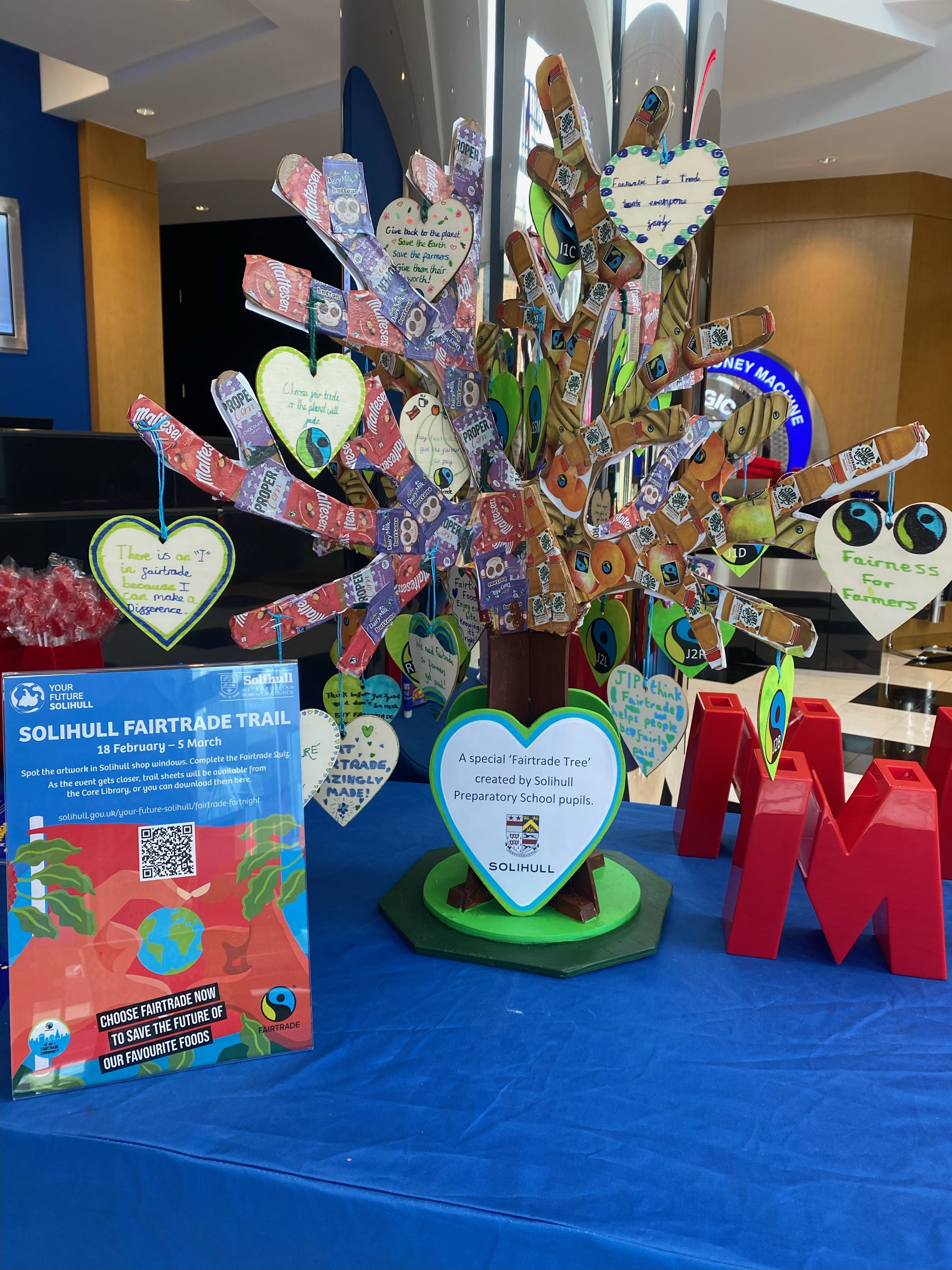 Students across Solihull have been creating handmade sculptures. Their artwork reflects the importance of supporting Fairtrade products which are increasingly being affected by the impacts of climate change. The Solihull Fairtrade Trail features a quiz where the school's artwork will reveal the answers. The artwork will be on display until the 5th March.
''As a community bank, we are once again very proud to support the work of Fairtrade to secure fair treatment of workers and farmers around the world," explains Kulvinder Dhanda, Solihull Metro Bank store manager. ''I hope that the art trail will encourage people of all ages to think about the importance of fair trade which helps make the world a better place for everyone.''
Fairtrade Fortnight involves thousands of individuals, companies and groups across the UK coming together to share stories from a broad range of topics including farming, mining and even exploitation and underpayment in the labour force.
Metro Bank's Solihull store is located at 119 High Street, Solihull, B91 3SR. The store is currently open Monday – Saturday: 8.30am - 6pm, Sunday: 11am - 5pm.