The UK's community bank, Metro Bank, gives every colleague a Day to Amaze – essentially a paid day off to support a local charity or good cause. For the second year running, four colleagues from Metro Bank's Southend store chose to use their Days to Amaze as volunteers at the local Tower Hill Animal Sanctuary.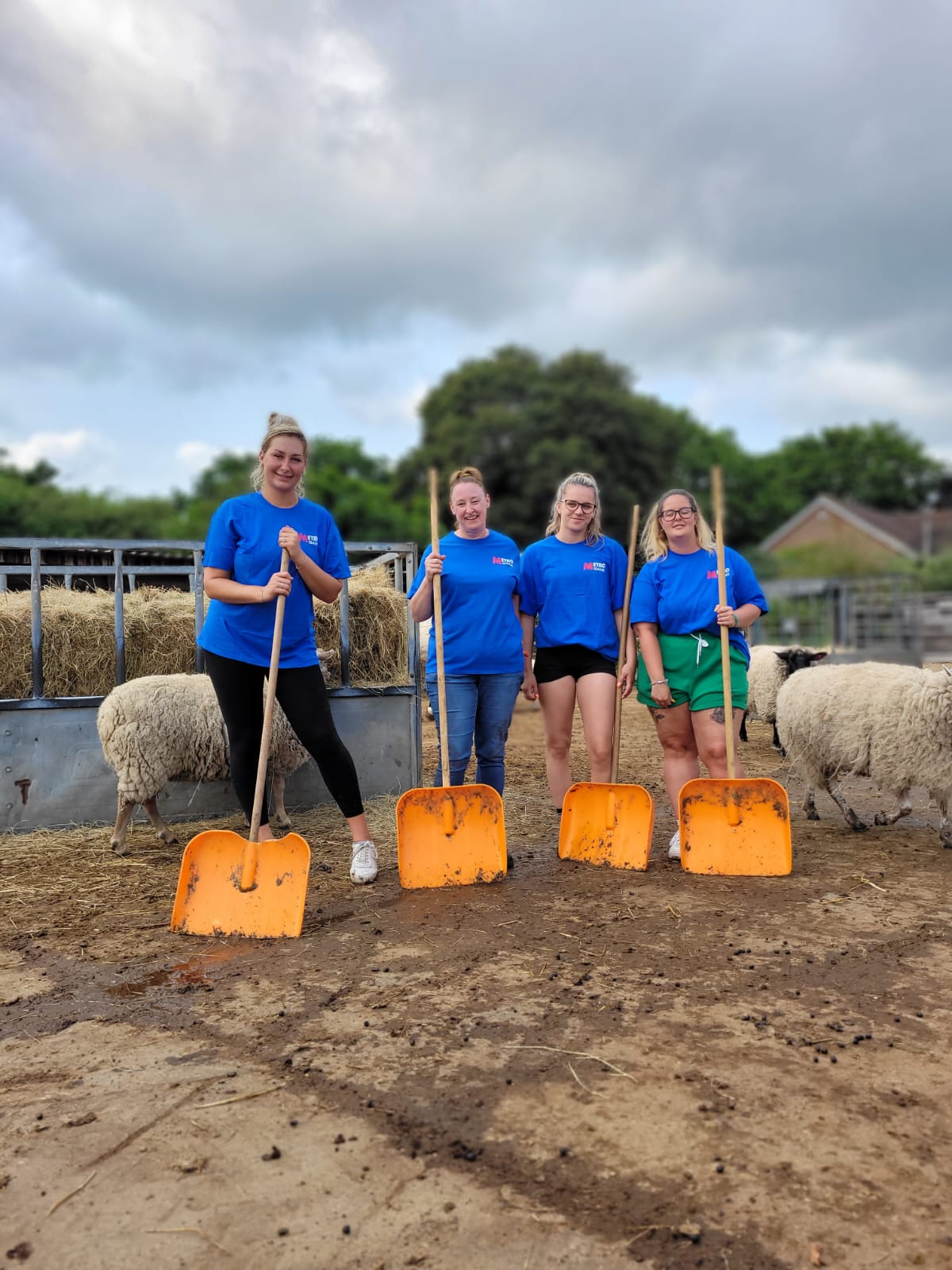 Metro Bank's local business manager, Abigail Shepherd, assistant store manager, Vikki Grindrod and customer service representatives Carly Steele and Jodie Baldwin helped clean the sanctuary by dealing with the piles of muck across the yards and barns, before spending time feeding the 500 various animals at the sanctuary.
Tower Hill Stables Animal Sanctuary is located in Essex and cares for over 500 rescued animals. Rescued animals include cows, horses, pigs, sheep, goats, ducks, geese, chickens, turkeys, cats, dogs plus a herd of Highland cattle and even a swan named Gandalf the Grey. The sanctuary is run by Fiona Oakes who holds four Guinness World Records in marathon running including being the fastest woman to run a marathon on all seven continents plus the North Pole.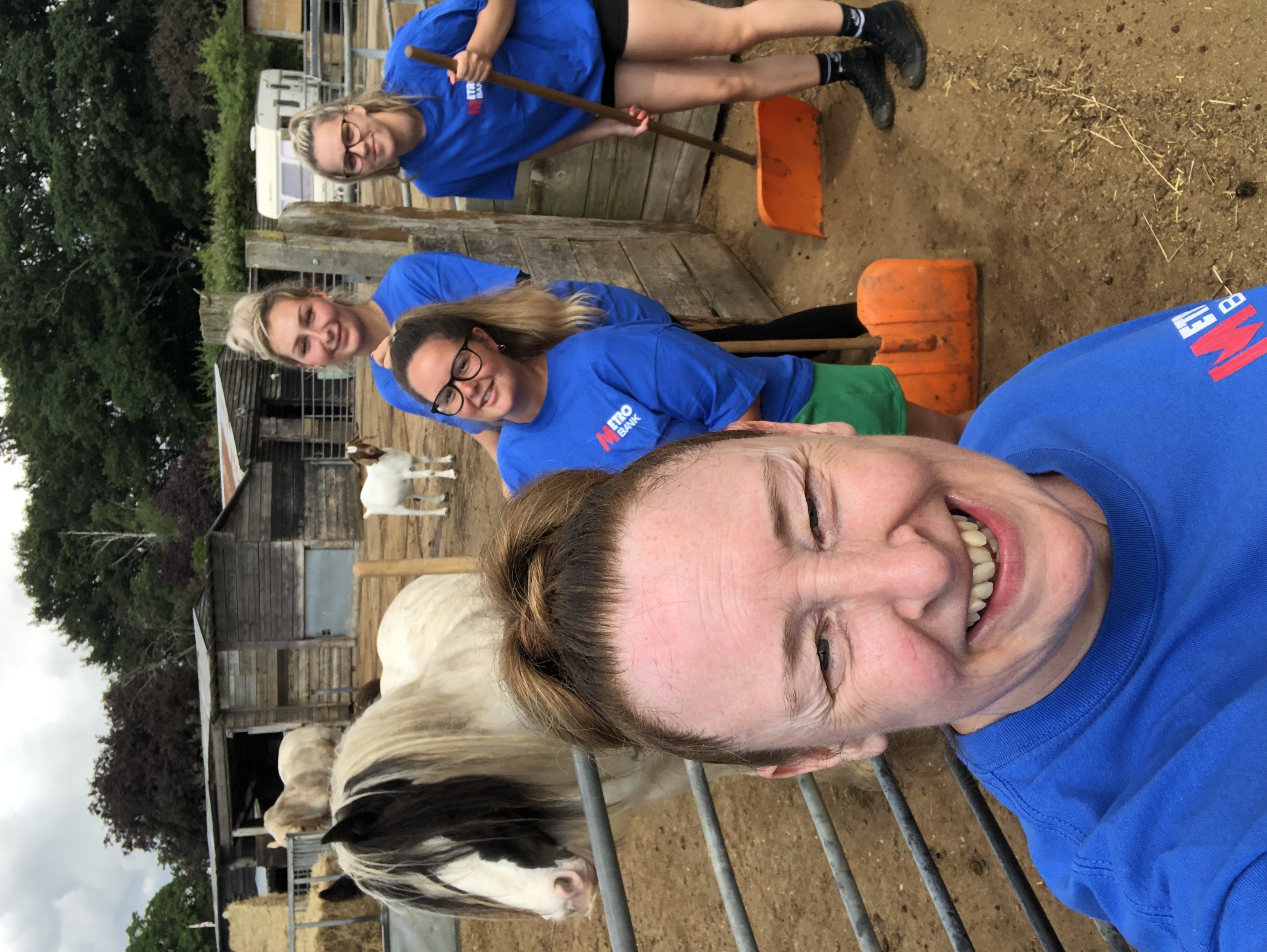 "Despite mucking out, this was a breath of fresh air to being in store at the bank for the day," explained Southend Metro Bank's assistant store manager Vikki Grindrod. "We got to meet all the residents first hand including a very cheeky goat called Batman who was so naughty! The sanctuary was so grateful to have us back helping again as they needed to get some additional cleaning done – which we were only too happy to help with."
Metro Bank's Southend store can be found at G19-G21 The Victoria Centre, SS1 2NG. The store is currently open Monday – Saturday 08:30am - 6pm. Sunday: 11am - 5pm.