Metro Bank's St Albans store is collecting Easter egg donations to help support a local homeless charity as part of its Easter appeal.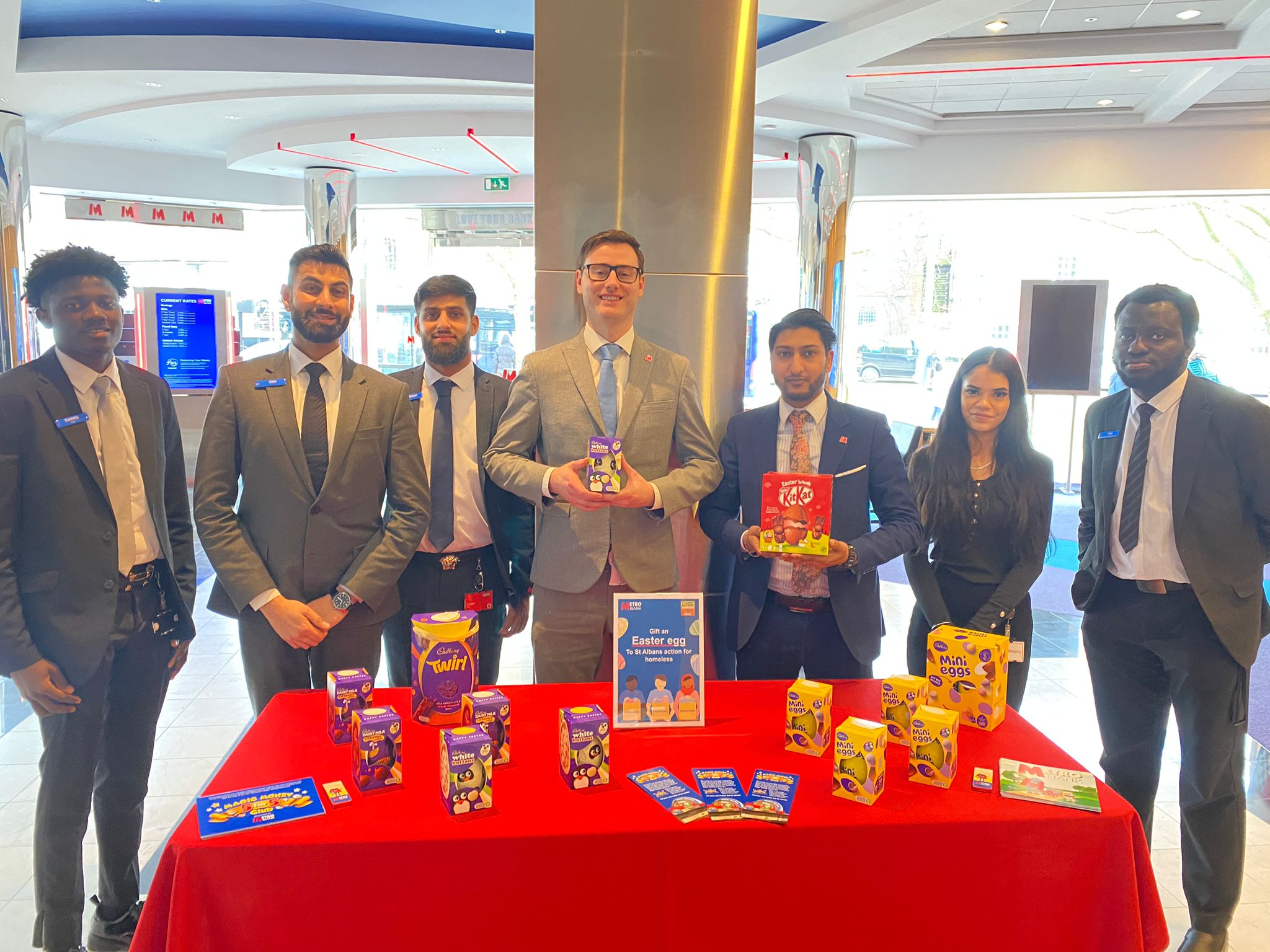 St Albans Action for Homeless believes together we can all make a difference and improve the lives of our street homeless. The charity offers food at the weekend when other charities are closed as well as distributing clean clothes, underwear and basic toiletries on a Wednesday night.
Hertfordshire residents and businesses can donate any size Easter egg at its St Peter's Street store until April 3rd.
"As a community bank we want to really help everyone be able to celebrate despite the challenging economic times," explains St Albans Metro Bank Store Manager, Aminul Islam. "We want to spread that joy by collecting as many Easter eggs as possible to donate to the community. St Albans generosity has meant we have already received over 14 donations and we are hoping to collect at least 50."
Metro Bank's St Albans store can be found at 77 St Peter's Street, St Albans, AL1 3ED. The store is open Monday to Saturday: 8.30am to 6pm, Sundays: 11am to 5pm.