St Albans' Metro Bank, Local Director, Luke Renker not only raised £300 for Youth Talk by completing a triathlon, but he finished just outside the top ten at number 11. Overall the event raised £3,000 for the charity.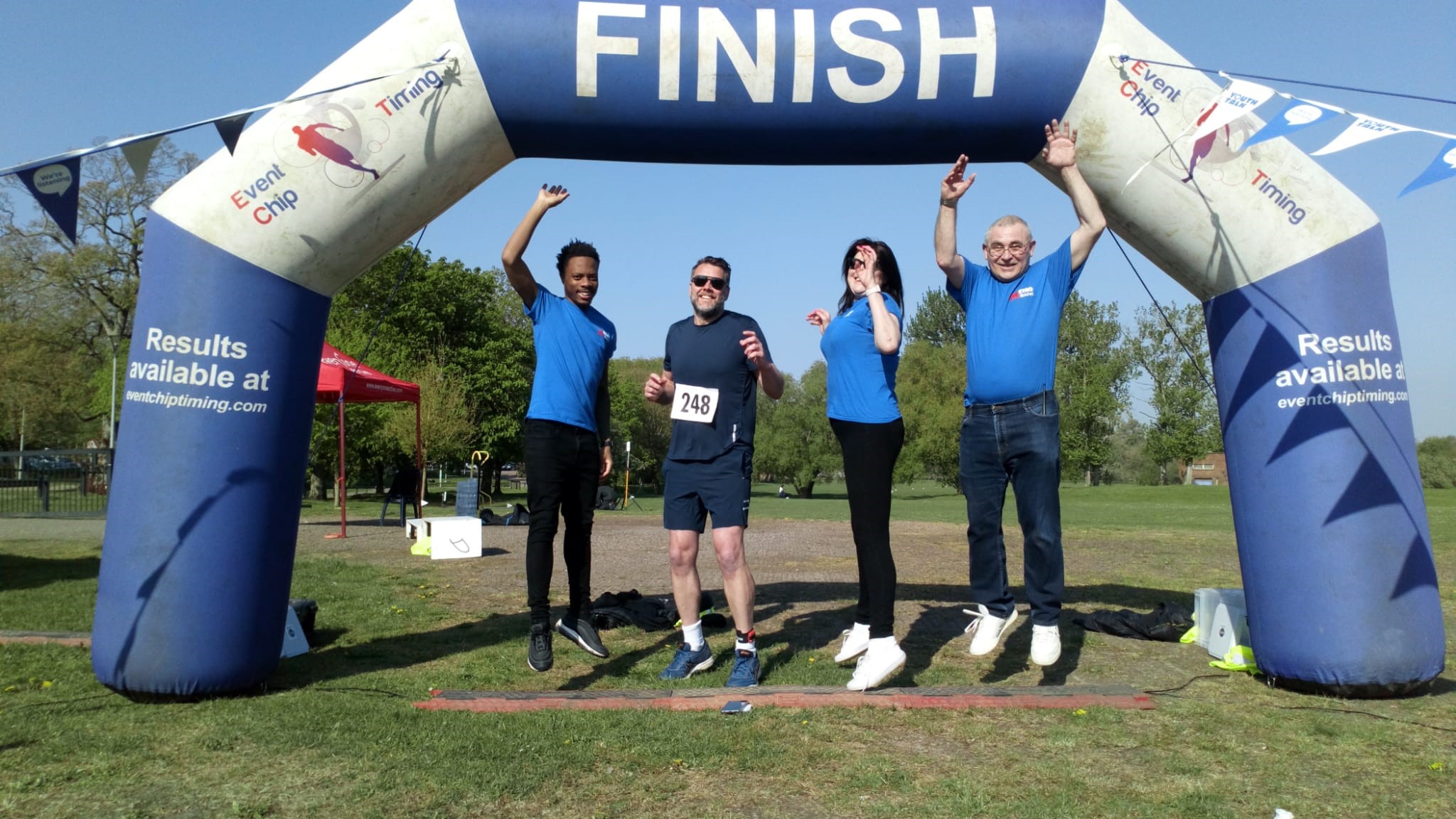 Youth Talk provides free, confidential counselling to 13-25 year olds in St Albans and surrounding areas.
Luke, aged 41, completed the triathlon in an impressive 35 minutes – having swum 800m, run 3.5k and cycled 5k. He was supported by two other Metro Bank colleagues, Local Business Manager Jeriel Crossman and Risk Manager Hayley Harrison, who used their Day to Amaze to volunteer as marshalls for the event, donating the marshall fee to the charity. As a community bank, Metro Bank, gives every colleague a Day to Amaze – essentially a paid day off to support a local charity or good cause.
This isn't Luke's only charity challenge. He is planning on running the London Marathon in October in aid of Haven's Hospice. Luke has run the London Marathon before in 4 hours and 4 seconds and is aiming to beat this and come in sub four hours this time around. Sub 4 is a big goal for non-elite runners and to complete the London Marathon in under 4 hours Luke will need to run the full distance at an average pace of 9 min/mile.
"As a community bank, we love to take on a challenge to support our local community. You Talk provides an essential service for young people and the triathlon raised such a substantial sum for them", explains St Albans Metro Bank Local Director Luke Renker. "A massive thank you to everyone supported us to raise money for such a worthwhile cause."
Metro Bank's St Alban's store can be found at 77 St Peter's Street, St Albans, AL1 3ED. The store is currently open Monday – Saturday: 8.30am - 6pm. Sunday: 11am - 5pm.