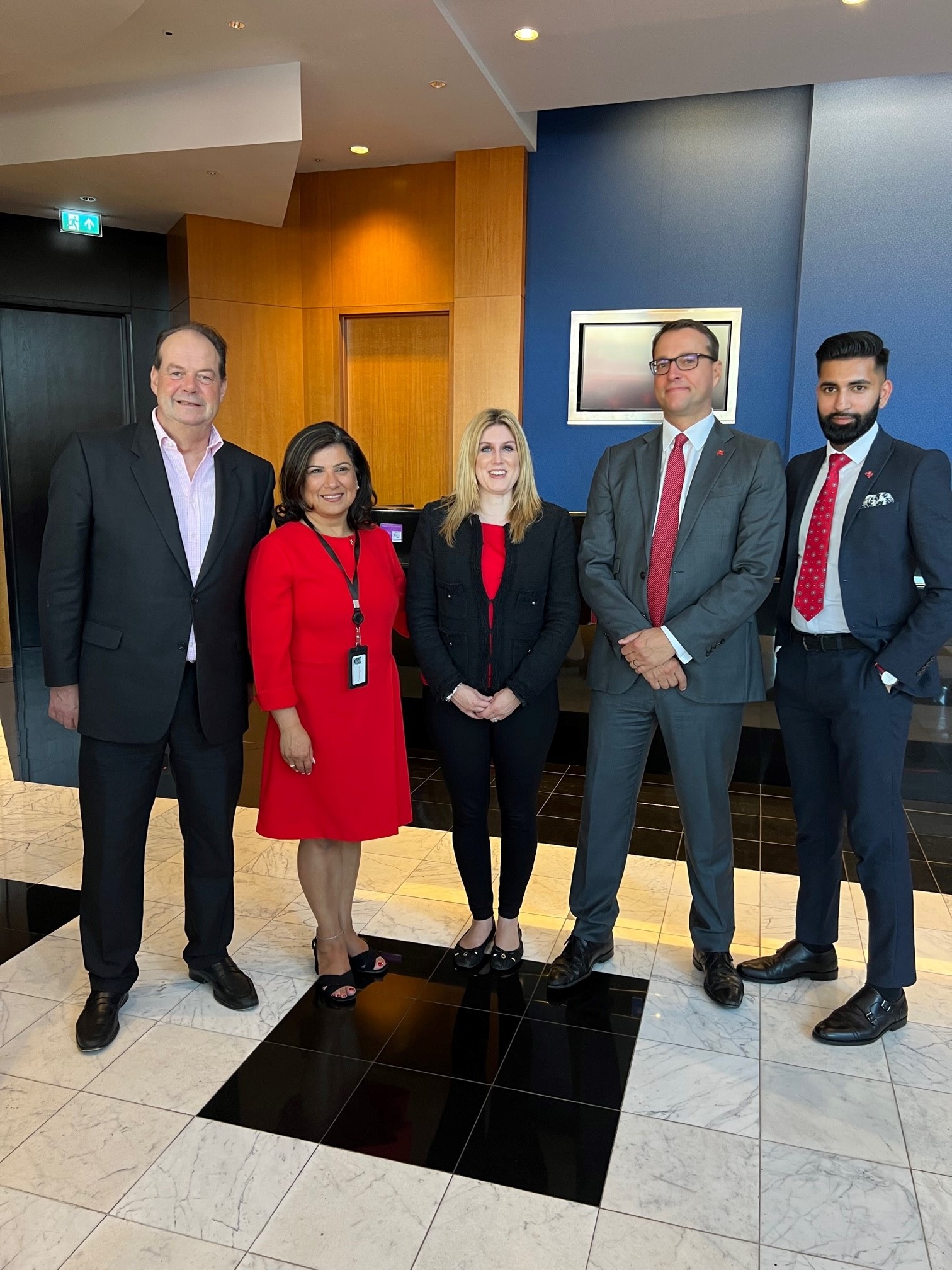 The UK's community bank, Metro Bank, welcomed Stephen Hammond, Member of Parliament for Wimbledon, to its Wimbledon store last week.
Hosted by Metro Bank's Regional Director Neil MacDonald, Stephen met Wimbledon Local Director Emma Perham, Local Business Manager Neno Bica and Store Manager Vicky Sood. Stephen commended the good work of Wimbledon's Chamber of Commerce and its thriving business community. Topics discussed included support schemes for the ongoing cost of living and energy crisis and Metro Bank's active support for local businesses and entrepreneurs.
"As a community bank, we are dedicated to our local businesses and Wimbledon residents," explains Wimbledon Metro Bank's Regional Director, Neil MacDonald. "We had a fantastic time meeting with Stephen and discussing some important issues we're currently facing in society. He also commented on Metro Bank's commitment to the community and the great service we offer customers. We hope to welcome Stephen to future local business events."
Metro Bank's Wimbledon store is located at 1-2 Wimbledon Bridge, London SW19 7NW. The store is open Monday – Saturday: 8.30am - 6pm and Sunday: 11am - 5pm.