Sheffield Metro Bank is hosting a complimentary candy store to celebrate half term today (Monday October 24th) and this Wednesday and Thursday outside its store in Fargate.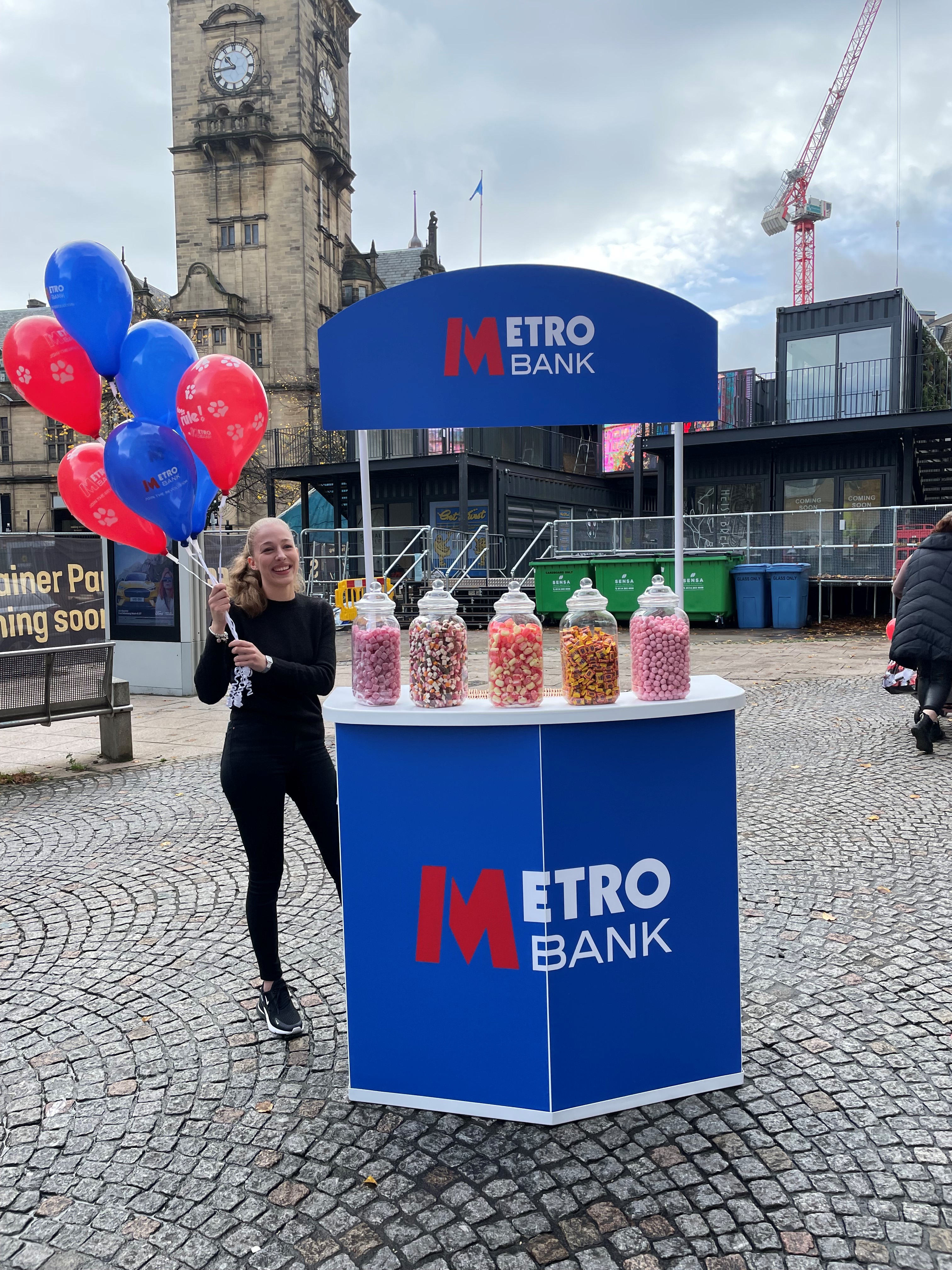 "Any kids that have been dragged out shopping with their parents are welcome to come along for a free sweet treat," explains Sheffield Metro Bank Store Manager, Chris Gore. "We always have lollies and our famous red M money box in store for kids, but we wanted to get out on Fargate and celebrate half term with this extra special sweet treat."
The complimentary candy will be available whilst stocks last and everyone is welcome to drop by this week – today, Wednesday and Thursday.
Looking after children and their finances is key to Metro Bank. Metro Bank has delivered its Money Zone programme to over 250,000 school children. Money Zone is a series of financial education lessons that Metro Bank offers children - either virtually or in store. Money Zone comprises of four sessions - budgeting, saving, banking and the last session which takes place in store. This visit gives children a behind-the-scenes look at the Bank, including a visit to the vault and the chance to try the Magic Money Machine. Any teacher, scout or girl guide leader who is interested in Money Zone should contact the store for more information.
Metro Bank's Sheffield store can be found at 58-64 Fargate, Sheffield, S1 2HE. The store is open Monday – Saturday: 8:30am - 6pm. Sunday:11am - 5pm.