The UK's community bank, Metro Bank, gives every colleague a Day to Amaze – essentially a paid day off to support a local charity or good cause. Colleagues Amy Feeney and Sam Waterhouse from Metro Bank's Solihull store decided to use their Day to Amaze by volunteering at Birmingham Dog's Home.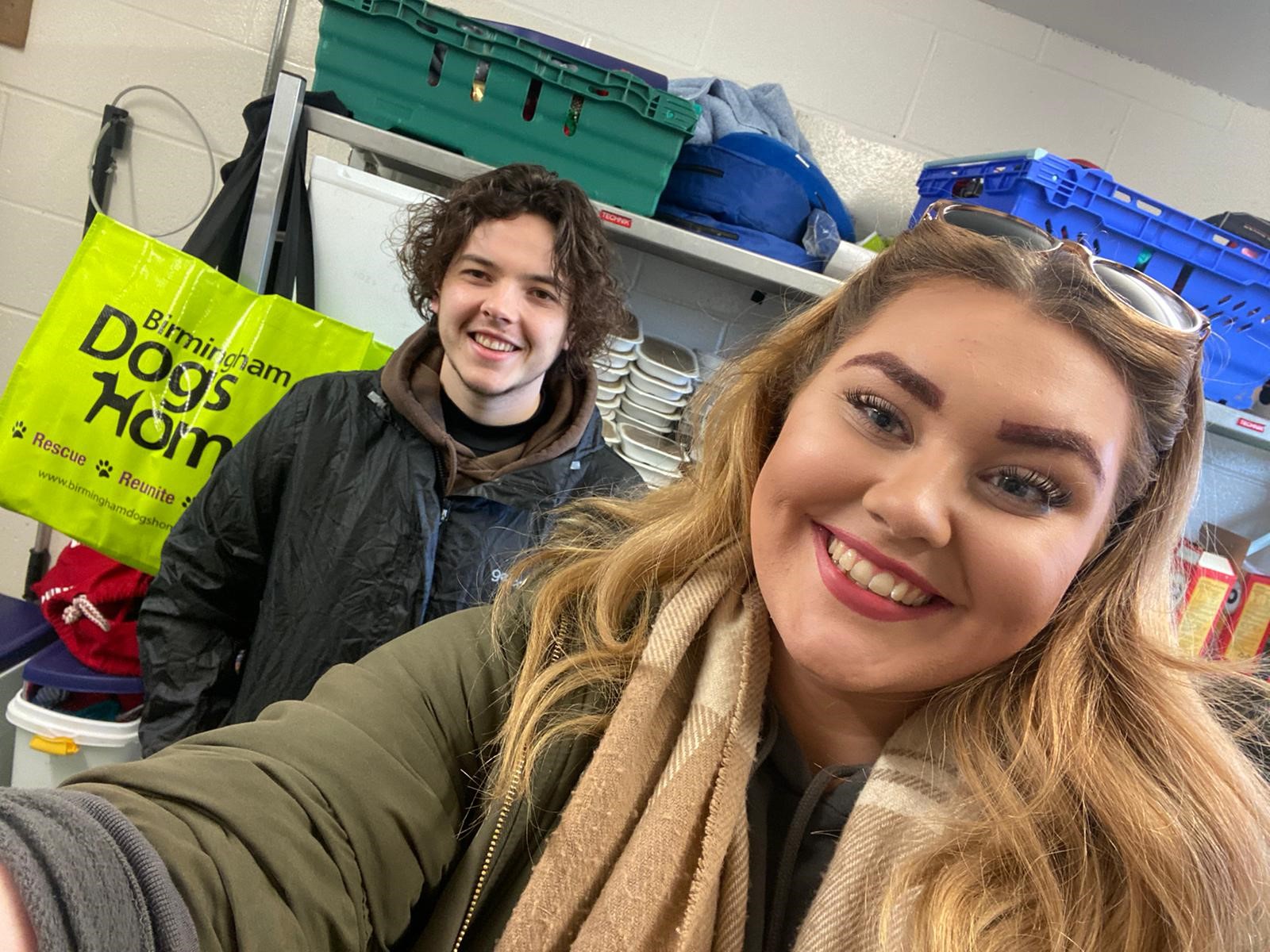 Birmingham Dogs Home has been at the forefront of animal welfare for the Midlands for over 125 years and is one of the region's oldest and best loved animal welfare charities. The charity operates two centres in Birmingham and Wolverhampton. Birmingham can house 150 dogs, Wolverhampton 100 in comfortable kennel blocks with adjacent facilities, such as its own vets' clinic, puppy unit and isolation block.
Birmingham Dogs Home only survives through the generosity and support from the general public and with the help from volunteers in the local community. Sam and Amy spent the day helping in the kennels, cleaning, walking the dogs and undertaking some general maintenance.
"This is one of the best days at work I have ever had," commented Solihull Metro Bank Customer Service Representative, Amy Feeney. "Metro Bank champions dogs and they are always welcome in store, but it was really lovely to spend a whole day helping lost dogs find a new home."
"We took the opportunity to learn more about all the fundraising events the home runs," added Sam Waterhouse, a Customer Service Representative at Solihull Metro Bank. "We will talk to our colleagues back in store as to how we can help further in the future as this was a truly memorable experience."
Metro Bank's Solihull store is located at 119 High Street, Solihull, B91 3SR. The store is open Monday to Saturday 8.30am to 6pm, Sundays 11am to 5pm.