Colleagues from Metro Bank's Orpington store have just donated 80 boxes of Banana, Apple and Blueberry treats to Second Chance Animal Rescue. First in the queue to enjoy the organic treats was 20 year old cat Blue – a friendly and affectionate cat who needs a forever home.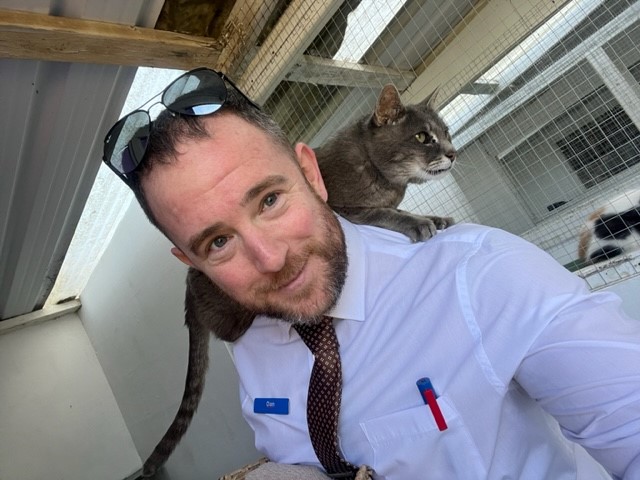 Second Chance Animal Rescue aims to rescue, rehabilitate and rehome ill-treated or abandoned animals, providing them with a forever home at our sanctuary if they cannot be rehomed.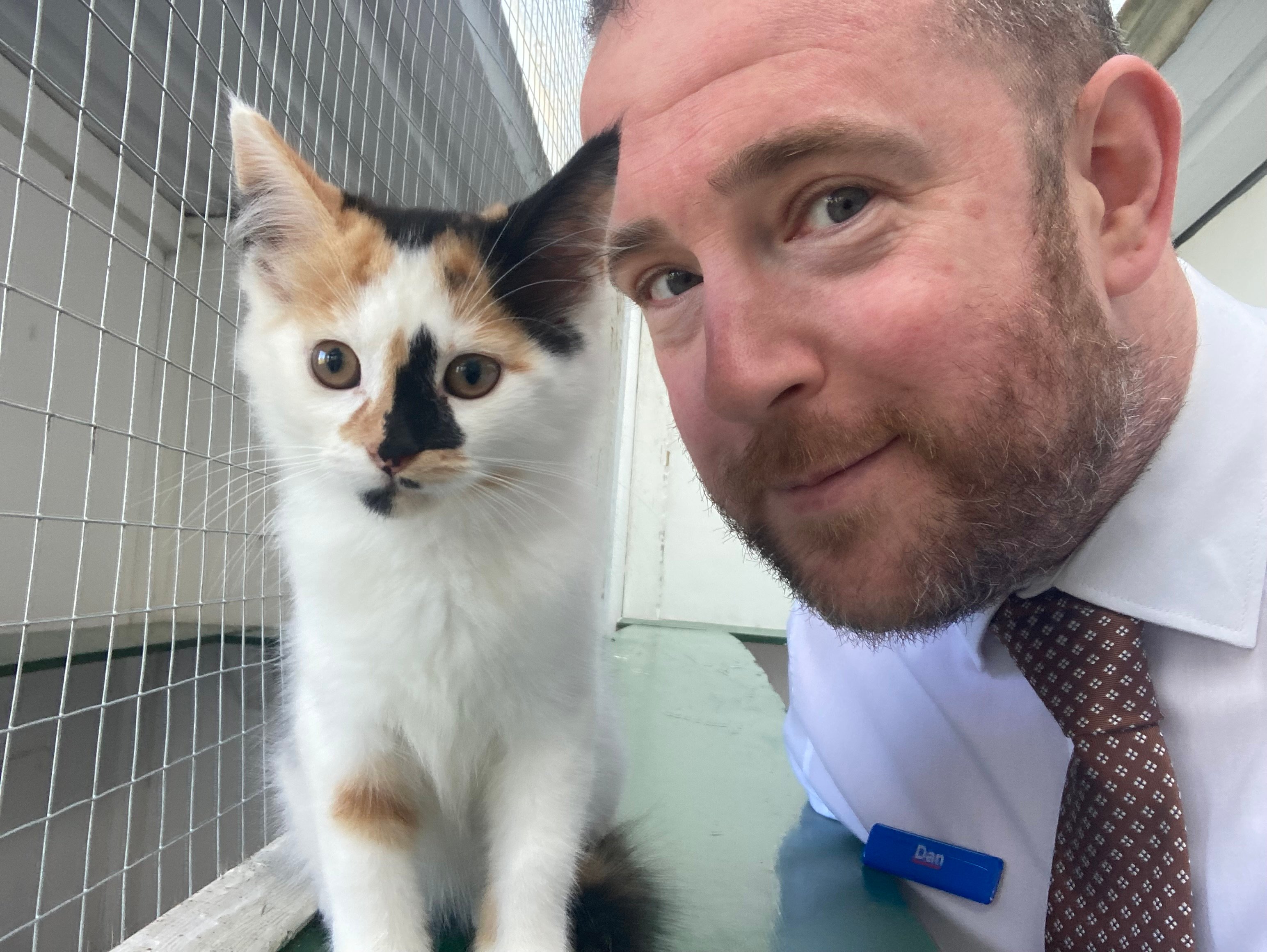 "It was lovely to see all the animals – the centre has dogs, cats, horses, ferrets, racoons and even an artic fox. We had an insightful tour of the centre and were shown around by a very energetic pug named Bella. The centre is entirely run by volunteers and they will home a rescue to the end of its days. We are happy to know that the treats will be appreciated by all the pets waiting to be rehomed," adds Orpington Metro Bank Store Manager, Dan Shade. "Dogs are treated as VIPs in our stores enjoying water bowls, treats and even branded bandanas, so it was lovely to be able to make these homeless moggies and doggies feel like VIPs as they wait to find their forever homes.
"The centre will be running Open Days for Christmas so we will be looking to see how we can support them more and would encourage anyone interested to get in touch with the centre and plan a visit to witness firsthand the great work they are doing."
Metro Bank's Orpington store is located at Unit 4, Nugent Retail Park, Cray Avenue, Orpington, BR5 3RP. The store is currently open Monday – Saturday 8:30am - 6pm. Sunday: 11am - 5pm. Orpington Metro Bank is also part of the Safe Space scheme – the store is available to anyone experiencing, or at risk of domestic abuse, providing the opportunity to safely call a helpline, support service or loved one.