Metro Bank's Wolverhampton store is collecting Easter egg donations to help support The Haven as part of its Easter appeal.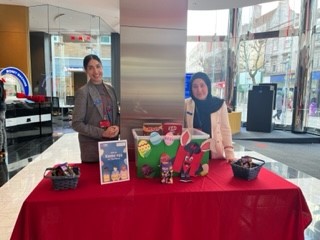 The Haven Wolverhampton supports women and children who have been subjected to domestic abuse, and women who are at risk of homelessness. Through both practical and emotional support provided by The Haven, women and children are able to begin their journey towards healing and transforming their lives.
Wolverhampton residents and businesses can donate any size Easter egg at its Dudley Street store until April 3rd.
"Easter is a highlight for chocolate treats in any kid's calendar and as a community bank we want to really help everyone be able to celebrate despite the challenging economic times," explains Aman Dhillon, Wolverhampton's Metro Bank store manager. We want to spread that joy by collecting as many Easter eggs as possible to donate to The Haven. Wolverhampton's generosity has meant we have already received over 15 donations and we hope to collect over 75 before Easter."
Metro Bank's Wolverhampton store is located at 6-7 Dudley St, Wolverhampton WV1 3EY. The store is currently open Monday – Saturday 08:30am - 6pm. Sunday: 11am - 5pm. Wolverhampton Metro Bank is also part of the Safe Space scheme – the store is available to anyone experiencing, or at risk of domestic abuse, providing the opportunity to safely call a helpline, support service or loved one.