Wolverhampton Metro Bank has always welcomed dogs, but visitors to the Dudley Street store should look out for a new four legged creature this summer – the Oviraptor dinosaur.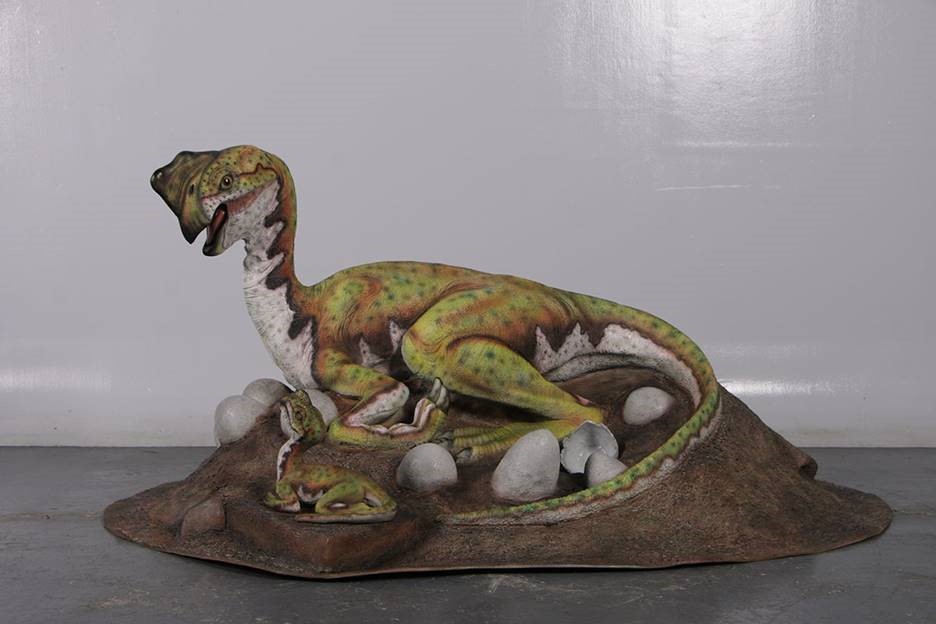 Billed as a Roarsome Adventure – Wolverhampton BID will be populating the town with dinosaurs from 22nd July through to 28th August as part of its Jurassic Dinosaur trail event for local children.
'We always have organic treats in store for our doggie visitors, but I am not sure what an Oviraptor eats,'' comments Wolverhampton Metro Bank Assistant Store Manager, Chloe Westley. "We offer all our doggie visitors a branded bandana, but the Oviraptor claws look a bit sharp and I'm not sure anyone is brave enough to get close enough. This is a fun and interactive event for kids this summer and we are looking forward to seeing the kids' reactions when faced with our new Jurassic guest."
Metro Bank's Wolverhampton store is located at 6-7 Dudley St, Wolverhampton WV1 3EY. The store is currently open Monday – Saturday 08:30am - 6pm. Sunday: 11am - 5pm.